John Deere offers a variety of equipment that can be used to prepare for the spring, as we've explored in past blog posts. With this in mind, we pulled together some of the most popular articles highlighting features, attachments, and more. Take a look and see how you can start using your John Deere models to your advantage this spring!
8 Tips & Considerations for Spring Lawn Care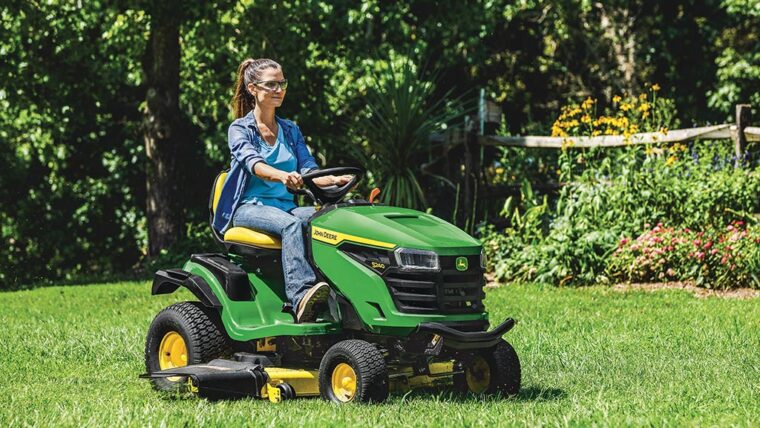 Prepping your lawn for spring isn't as difficult as it sounds, however, there's a bit more to think about than just taking your John Deere lawn mower for a spin around the yard. Read this article to discover spring lawn care tips that will help you get your lawn looking pristine.
5 Early Spring Lawn Care Tips for Lush Green Grass
Many of us still brave freezing temperatures and daily snowfall, but spring is always around the corner. Before your lawn can make the transition from its dormant winter state to thick mid-summer grass, proper spring preparations need to be made. Read this article to discover 5 early spring lawn care tips for preparing for the season.
Riding Mower & Lawn Tractor Maintenance Tips For Spring
Those who use John Deere equipment know that making sure the machine is in tip-top shape helps increase productivity and responsiveness of the product. Every spring, people everywhere begin to take their mowers out of their garages, so they will want to ensure the machine is well-maintained and ready for action.
Whether someone uses a John Deere X300 series models or the higher-end X700 ultimate lawn tractors, they will need to pay close attention to their machine in order to make it last as long as possible. Read this article to learn more.
Preparing Your Driveway for Spring with These John Deere Tips
Snow can wreak havoc on driveways, no matter how much preparation is done. There's no better time to prep for spring than when snow starts melting and you can see the gravel again. Find out some John Deere tips that you can take into consideration when prepping your driveway for spring once winter starts to thaw out.
John Deere Lawn Tractors: Preparing for Spring the Right Way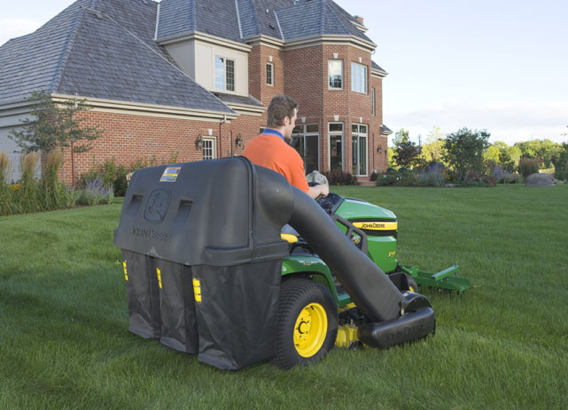 When it starts to get a little brighter and warmer outside, the snow begins to melt away. Preparing your lawn in spring can be quite the task, but John Deere lawn tractors have helped since the 1960s.
During the course of winter into early spring, lawn equipment needs to be maintained so it's up and running perfectly when the spring begins. Discover some early spring lawn care tips for getting that aesthetically-pleasing, bright green grass.
Tips to Check Items Off Your Spring Yard Cleanup List
In the period between constant snowfall and warmer temperatures, landowners everywhere are ready to get outside and work on their outdoor spaces. Read this article to find tips for these individuals who can't wait to work through their spring yard cleanup tasks, from repairing driveways to plowing and tilling gardens.
A Comparison of John Deere Lawn Tractor Models for Spring Landscaping
Spring brings about opportunities to tackle yard work that's been piling up over the past few months. As with any task, home and landowners kick off their spring lawn care regimen by focusing on the basics. This may seem like a lot to consider, but you can be rest assured knowing that the work they put in at the beginning of the season pays off for months to come.
Fire Up Your John Deere 400 Lawn Tractor to Get Ready for Spring
In 1975, the John Deere 400 lawn tractor was released. Ahead of its time, this unique model of lawn tractor boasted new features and a body style that would not be replicated for another five years. Learn more by reading the article.
John Deere X500 Attachments to Prepare You for Spring
When it comes to the spring, you might want to consider attachments for your John Deere X500 to prep your mower for the upcoming season. There is a number of attachments that you can use with your X500 mower to give it more versatility in the spring.
John Deere X750 Attachments to Take on Spring Projects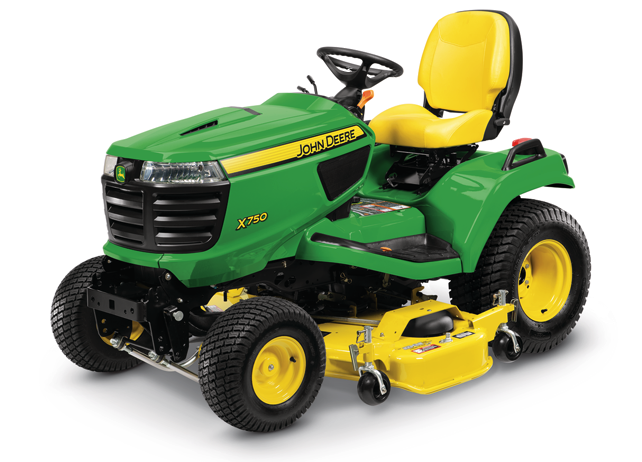 If you are the proud owner of an X750 Signature Series tractor from John Deere, you will want to take advantage of several attachments that are available for your machine. In spring, there is a wide array of tasks you will need to tackle when the warm weather arrives.
Garden Tractor Attachments to Help You Welcome Spring
Whether you're working with a 100 Series garden tractor or an X300 Select Series tractor, there's a wide array of garden tractor attachments that you can use to make your job easier in the spring. With the right garden tractor attachments, you can speed up your workday in order to make your lawn the star of the neighborhood.
Final Thoughts
With all the features, attachments, and add-ons John Deere equipment has to offer, utilizing these machines can help make spring clean-up a breeze. In the gallery above, you can explore all aspects of the machines for spring so that you make the most of your vehicles.
If you have any questions about John Deere models, you can contact your local John Deere dealer.
If you enjoyed this post or want to read others, feel free to connect with us on Facebook, Pinterest, Twitter, or Instagram!
You might also like: