Spring has officially sprung! Flowers are blooming, the sun is shining, and homeowners are finally taking their lawn care equipment out of storage. But while many jumped headfirst into their gardening and landscaping tasks, many are still figuring out what they want and/or need to do to create the perfect outdoor space.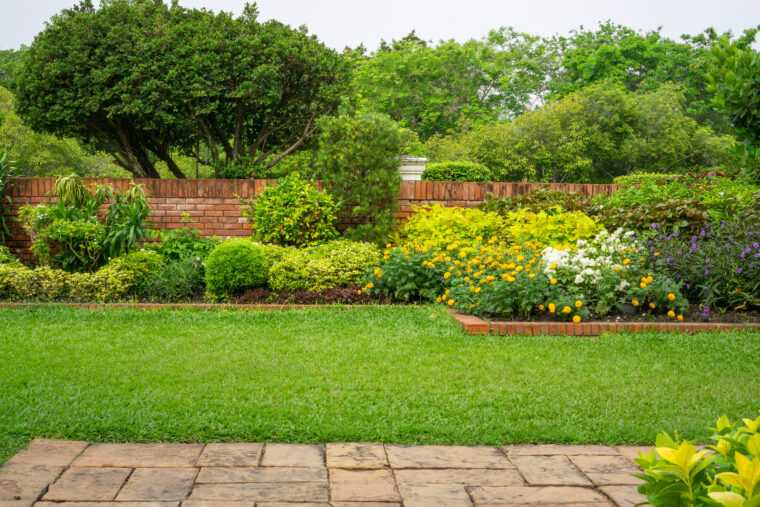 14 Steps for Spring Lawn Care
Getting ready to tackle one's list of landscaping tasks can seem daunting, but we have you covered. By following the steps outlined below, you'll be a pro at spring lawn care prep. Let's explore these steps in more detail and see what some John Deere owners are doing to get their lawns prepared for the summer.
1. Give your Lawn Mower a Tune-Up
Since you will be mowing your lawn regularly once spring comes around, you'll want to get a head start by ensuring your lawn mower is ready for the job. Ensuring your lawn mower is prepared helps keep your yard healthy by preventing cuts that are too low or malfunctions that may delay regular mowing schedules.
What you need for your mower might vary on the lawn mower maintenance you need to perform. That said, some basic steps for maintenance include the following:
Changing the oil
Replacing spark plugs and air filters
Sharpening and balancing the blades
For more lawn mower maintenance tips, check out this post.
2. Remove Winter Debris
Unfortunately, leaves, sticks, weeds, and other debris have likely made their way into your yard no matter how carefully you raked and cleaned in the fall. In the winter, snow can hide this debris until spring, which is why it's important to remove said debris in the spring. Take time to clean your lawn off before starting other spring lawn care tasks so it's easier to treat and maintain your yard.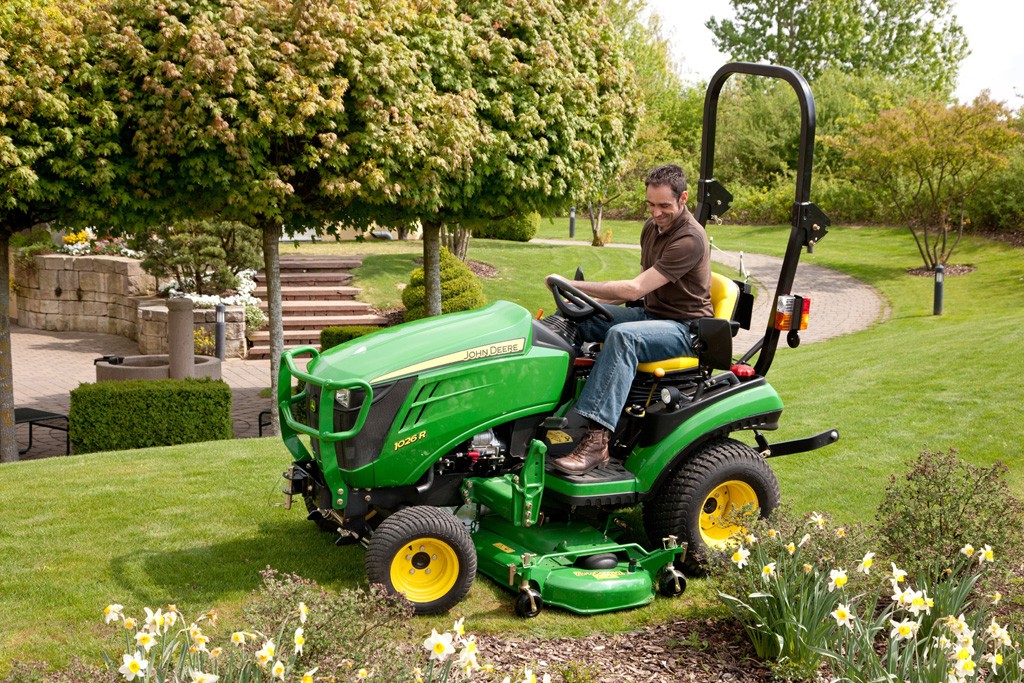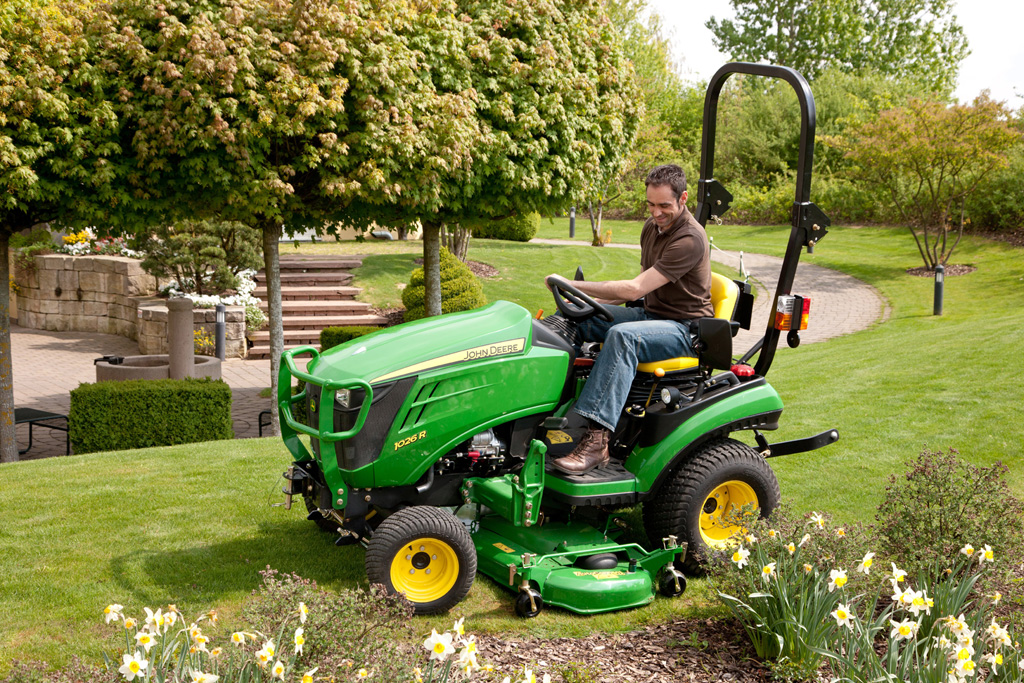 3. Rake Your Lawn
Raking in the spring helps to remove fall leaves and grass blades that didn't survive the winter. If left alone, dead grass blades will add to your lawn's thatch layer, which turns into matted grass clumps. Using a spring-tine rake with strong upward pulls removes this matted dead grass. Additionally, beware of raking when soil is dry because you risk accidentally digging up healthy grass crowns.
4. Aerate your Lawn
If there are heavy traffic areas on your grass, it is crucial to aerate your lawn. Soil can get compacted underneath the grass, especially if there was lots of snow throughout the winter. Aerating the lawn opens the turf – allowing water and air to get right into the soil and grassroots.
5. Start Overseeding the Lawn
Overseeding your lawn helps make improvements to any bare patches on your grass. Applying grass seed can help grow patches where the lawn may have died during the winter.
6. Dethatch
Spring is a great time to dethatch your yard. It's important to aim for early spring to dethatch cool-season grasses and late spring to dethatch warm-season grasses.
7. Assess your Soil
Post-winter, it is important to figure out what your soil needs in order to promote grass growth. Lawn care includes testing the pH of your soil to see how acidic it is. Grass usually thrives at a neutral pH. If your soil falls outside of that range, it might be hard for grass to grow in. After determining what your lawn needs, you can start adding treatments.
8. Weed your Lawn
Applying pre-emergent herbicides can help keep seeds from germinating things you may not want in your yard. Timing is crucial for this step.
9. Prevent Lawn Disease
Spring is also the perfect time to focus on preventing lawn diseases to keep your grass healthy. The best lawn disease prevention helps to rejuvenate your yard.
10. Mow and Grass-Cycle your Lawn
Once spring grass begins to grow in your yard, you'll want to start mowing your lawn regularly. Similarly, mulching can help give your yard a boost at the beginning of the spring season. It is the process of leaving grass clippings on the lawn to help your lawn retain more water.
11. Fertilize your Lawn
Even if you already fertilized during the fall, you'll also want to fertilize during the spring so your lawn can stay thick and lush. Fertilizing in the spring helps your lawn replenish itself and build a nice root system.
12. Water your Lawn Regularly
If new grass seeds need watering, we'd recommend less than one inch per week. Overwatering in spring causes your lawn to build shallow roots and it can also encourage weed germination.
13. Choose a Good Mulch
Once your lawn is being properly cared for, you'll want to edge out your beds, trim back any dead branches and replace your mulch.
14. Trim your Trees
You'll want to think about hiring a tree trimmer to conduct a "safety prune" once every three years or so. Ideally, this would be done before the leaves come out, so it's easier to determine the condition of the branches.
John Deere Spring Lawn Care Equipment
Following the proper steps is the most important part of spring lawn care, but having the proper equipment is also necessary. Let's explore some John Deere spring lawn care equipment that can help you take on your spring lawn care tasks and prep your yard for summer.
D105
The John Deere D105 lawn mower model has some amazing features that can help you mow your spring lawn with ease. These include:
A 17.5 horsepower engine with an anti-vibration system for ease and comfort.
A large fuel filter so you don't have to fill up all the time.
The Edge™ Cutting System with a 12-gauge steel frame, which makes it a very sturdy mower for difficult jobs.
Automatic transmission with a single-foot pedal to make riding the lawn mower simple.
A CargO Mount™ system.
Cast-iron front axles for durability.
D110
The John Deere D110 riding lawn mower utilizes a 19-horsepower engine. Similar to the D105, the D110 also features an anti-vibration system and large fuel filter, similar to the D105. It uses the Edge™ Cutting System and has a 12-gauge steel frame, a CargO Mount™ system, and cast-iron front axles, all of which help to make spring lawn care a breeze.
X330
The John Deere X330 lawn mower model uses the following features to help make lawn care easy:
20-horsepower cyclonic V-twin engine.
A pinion steering system, which is made with heavy-formed, welded steel material, and exact adjust leveling ports.
X350
The John Deere X350 lawn mower is similar to the X330 model, but what helps it stand out is its18.5-horsepower iTorque™ power system.
LA145
The John Deere LA145 model is one of the most operator-friendly lawn tractors available. This is thanks to its comfortable operator station and reverse implement option. It is also well known for its durability, enhanced visibility, and superior cutting performance.
Spring Lawn Care Media Gallery
Achieving the perfect lawn is possible, but it does require hard work and planning. For this reason, we'd like to recognize those who put in the long hours to get their yards in tip-top shape, especially those that used John Deere equipment to do it. To help illustrate what dedication and the right equipment can do, we have put together a list of social media posts that show off what John Deere owners are capable of. Enjoy!
Final Thoughts
With everything John Deere lawn care equipment has to offer, it's important to know how these machines can help make your spring clean-up a breeze. In the gallery above, you can explore what's currently going on with lawn care across the world.
If you have any questions about John Deere models, you can contact your local John Deere dealer.
If you enjoyed this post or want to read others, feel free to connect with us on Facebook, Pinterest, Twitter, or Instagram!
You might also like: