If you're in the market for a new or used tractor, by now, you know John Deere has a wide selection available – but how do you choose from its array of efficient, reliable tractors?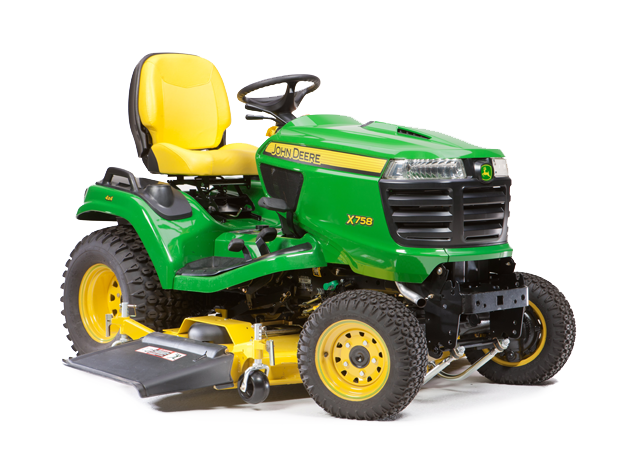 One model you might want to consider is the John Deere X758 Signature Series Tractor. Here are five features that will have you confident in investing in this tractor.
1. Full length welded steel frame
The X758 Signature Series Tractor has a full-length, welded C-channel steel frame. This gives it the strength it needs to handle heavy equipment around the farm. Its frame side rails are formed from a 7-gauge, 0.18-inch steel for additional strength and durability. It also has a front bumper and weight bracket composed of steel.
2. Four-wheel drive
This tractor has full-time four-wheel drive for the utmost traction while you're driving around the farm. It also has extreme maneuverability and makes trimming dramatically easier. Four-wheel drive front wheel motors are powered by pressurized hydraulic fluid. Additionally, the front-wheel drop axles provide extra tight steering capability, improved ground clearance and speed-reduction gearing.
3. Two-wheel steer hydrostatic transaxle
The X758 has a two-wheel steer hydrostatic transaxle, which is designed for a wide variety of ground-engaging applications. Additionally, users have maximum control of ground speed, and they can use the tractor for commercial mowing. A differential lock provides power to both rear wheels for more traction.
4. Hydraulic power steering
This tractor has hydraulic power steering, which gives the user effortless control. Because it has automotive-like control, users experience less fatigue while accomplishing more on the farm. In full-time four-wheel drive, it has a turning radius of 25 inches and an uncut circle radius of 28 inches.
5. Power Flow collection
The X758 has Power Flow material collection, which makes cleanup a breeze. The blower is hinged to make installation easy, and it can swing out on a whim for cleaning. It runs in a clockwise direction to efficiently move excess materials up its chute. All Power Flow equipment also includes durable construction for a long life and less customer hassle.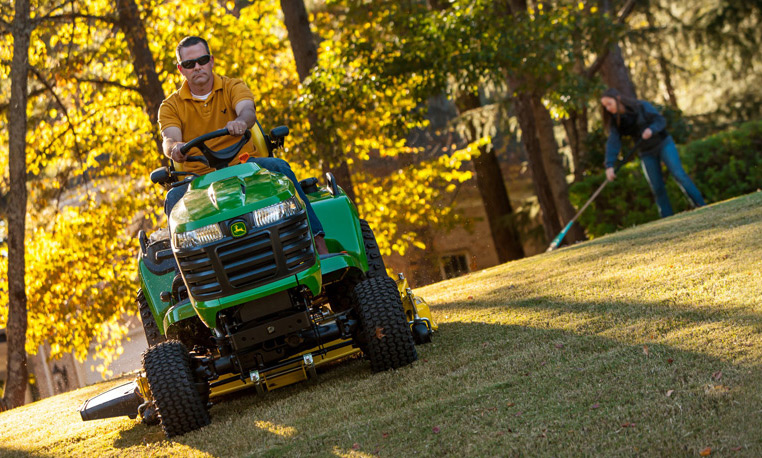 This is just an overview of some of the many beneficial features of the John Deere X758 Signature Series Lawn Tractor. If you enjoyed this post or want to read others, feel free to connect with us on Facebook or Google+!
You might also like: