Once the weather warms and yard work becomes another part of your seasonal routine, you need a lawn tractor that can help you manage tasks with ease. John Deere has a wide selection of lawn and grounds care equipment that can help you tackle everything from mowing to mulching. That being said, many of Deere's lawn tractors also do double duty in the winter. With the proper attachments, equipment like the S100 lawn tractor can help with snow removal after winter's most severe storms. Products like snow blowers and blades can transform a John Deere lawn tractor into a critical piece of yard management equipment.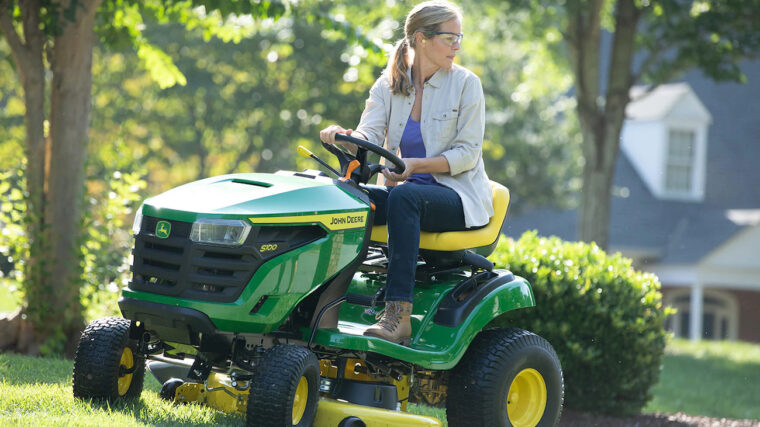 What is the John Deere S100?
The John Deere S100 is a part of the 100 Series Lawn Tractors family from John Deere, assembled in Greeneville, Tenn. This lawn tractor has several features for year-round use, including a 42-inch mower deck and the ability to hitch to a 44-inch snow blower.
What Can the John Deere S100 Do?
The John Deere S100 lawn tractor is designed to take on a wide range of tasks. Snow removal and lawn mowing are the tractor's primary functions, but it has features that make it capable of taking on year-round yard work.
Mowing
Mowing is the premiere feature of the John Deere S100 lawn tractor. This mower features a simple-to-use oil change system, forward and reverse pedals, and a 42-inch mower deck.
Mulching
The three-in-one blades of this lawn tractor make it easy to mulch. Additionally, no tools are necessary to switch from mulching to side discharge to rear bagging.
Bagging
Optional bagging blades make the task easy during a long day working out in the yard.
Snow Removal
The John Deere S100 lawn tractor works seamlessly with a 44-inch snowblower, as well as a 46-inch front blade, to make snow removal quick and efficient after a big winter storm. It can also be equipped with tire chains or TerraGrip traction belts for safety.
What Are the Important Features of the John Deere S100?
The John Deere S100 comes with several features that not only increase productivity for users but deliver ample versatility.
Powerful Engine with Full-Pressure Lubrication
This lawn tractor comes with a 17.5 horsepower single-cylinder engine, which gives users the torque and power they need for all of their yard work. It features full-pressure lubrication, which extends the lifespan of the engine, as well as an electronic ignition for quick starts. No tools are necessary to operate the oil drain valve.
Full-Length Welded Steel Frame
The John Deere S100 lawn tractor has a one-piece frame composed of 12-gauge steel. Its welded frame design features high-strength rails as well for additional strength. A one-piece, steel fender deck is bolted directly onto the frame. The steering spindles and center pivot have grease fittings as well, and they can be regularly lubricated for seamless steering and less wear and tear.
Easy-Open Hood for Serviceability
The hood of this lawn tractor is one piece, and it can be easily lifted at any point to check and service the engine as necessary. The service points themselves are all within reach, and service interval decals provide additional insight into when the tractor needs to be maintained.
MowerPlus™ App and Connector
The MowerPlus™ app allows operators to scan the tractor's barcode to receive up-to-date data on the machine. Everything from its fuel level to battery health can be checked with the app. Operators can also access walk-through setup guides, expert mowing tips, and safety instructions directly in the app.
Comfortable Operator Station
The operator station of the John Deere S100 lawn tractor was designed with comfort in mind. All controls are within reach and easy to use, and the steering wheel is angled for convenience. Additionally, the seat is positioned for a smooth ride, and debris-removing channels prevent the footrest area from becoming dirty.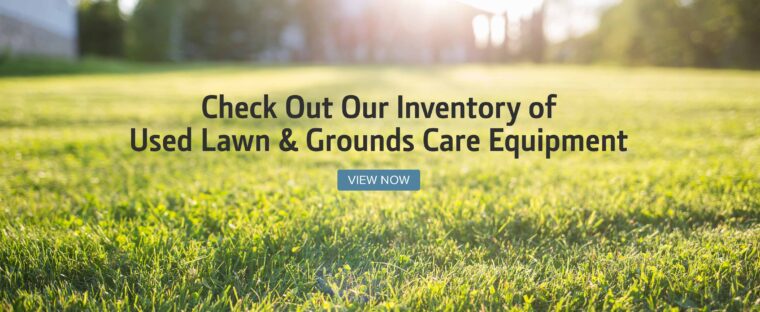 What Are the Key Specs of the John Deere S100?
The key specs of the John Deere S100 are what make it one of the most versatile, efficient lawn tractors on the market.
17.5 HP Engine
This machine has a 17.5 horsepower engine for ample torque, and all of the power operators need for long work days. Its cast iron cylinder liner helps extend the lifespan of the engine, and the overhead valves maximize fuel usage.
2.4 U.S. Gallon Fuel Tank Capacity
The John Deere S100 lawn tractor has a fuel tank capacity of 2.4 U.S. gallons, meaning operators can work for longer without needing to stop to refuel.
12 V Battery
This lawn tractor features a 12 V battery with an 8-amp charging system.
42-In. Edge™ Mower Deck
The 42-inch Edge™ mower deck of the John Deere S100 lawn tractor is made of 13-gauge steel for durability and extended use.
Commonly-Asked Questions About the John Deere S100
With so many features, it's only natural that customers have questions about everything the S100 lawn tractor has to offer. Below, we'll explore a few of the most common questions about the John Deere S100.
Who Makes the John Deere S100 Engine?
The engine manufacturer of the 31R977 (M31) engine in the John Deere S100 is Briggs and Stratton.
How Many Blades Does the John Deere S100 Have?
The John Deere S100 lawn tractor comes with a mower deck featuring two cutting blades.
Where is the John Deere S100 Made?
The John Deere S100 is made at the company's factory in Greeneville, Tenn.
Final Thoughts About the John Deere S100
If you're on the hunt for an all-season lawn tractor that can handle more than just mowing, the John Deere S100 lawn tractor might be the machine for you. This piece of equipment packs the power and torque you need to take on everything from tall grass to several inches of snow. Its capabilities to work with attachments, like a snow blower and snow blade, add to its value as a lawn tractor.
To learn more about the John Deere S100 lawn tractor and other lawn and ground care equipment from John Deere, feel free to contact your local John Deere dealer.
If you enjoyed this post or want to read others, feel free to connect with us on Facebook, Pinterest, Twitter, or Instagram!
You might also like: