There are several John Deere lawn tractors to choose from – how do you narrow down your choices? A comparison of the John Deere X710 vs. X730 can give you an idea of what the company's lawn tractors have to offer. Both models have strong frames, powerful engines, and precise mower decks. But, what else do they offer?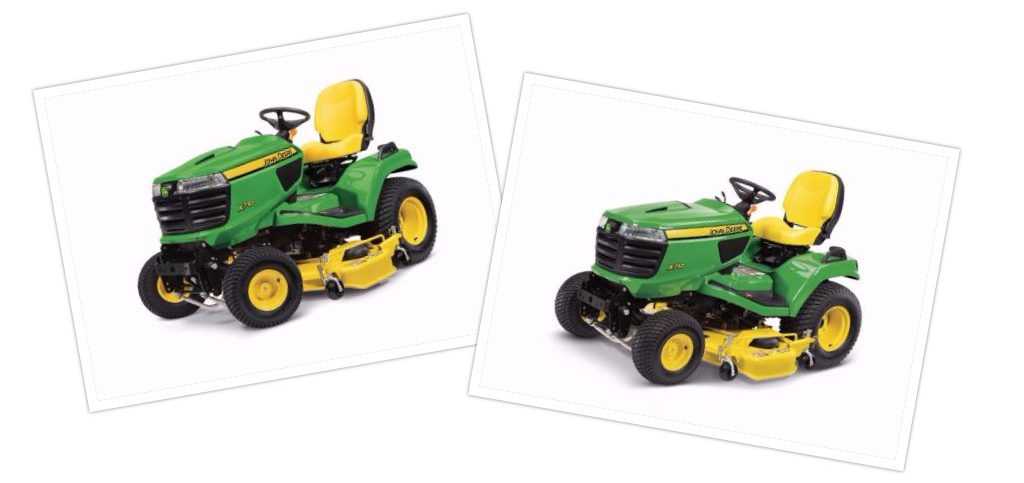 Let's take a closer look at the John Deere X710 vs. X730.
The Engines
The John Deere X730 has a 25.5 horsepower engine, while the John Deere X710 has a 22-horsepower engine. Both have a large 45.5-cubic-inch displacement, and they are liquid-cooled with the John Deere iTorque™ Power System. Their V-twin cylinder design makes for smoother operation and easier starting. Each engine emits low exhaust emissions to meet Environmental Protection Agency clean air standards.
The Mower Decks
Both the John Deere X710 and X730 have Accel Deep™ Mower Decks, which have a stamped-steel, deep, flat-top design for superior cut quality. The mower deck is suspended from the vehicle to provide a smooth, level cut every time.
The Frames
When it comes to the John Deere X710 vs. X730, there is little difference in the frames. Both lawn tractors have full-length, welded C-channel steel frames. The frame side rails are formed from a seven-gauge, 0.18-inch steel, while the front bumper/weight bracket is formed from 0.375-inch steel for maximum strength. A front Quik-Tatch weight bracket is designed into the frame as well, making it easy to add a weight to the front of the machine.
Material Collection Systems
Both lawn tractors feature the Power Flow material collection system to make cleanup a breeze. It works with either the standard mower blades or mulching blades – whichever the operator prefers. The blower is hinged for simple installation, and it can be easily swung out for quick clean-out.
The Batteries
The batteries and alternators of the John Deere X710 and X730 are high capacity. This means that the battery recharges quickly, and it has no issues running electrical equipment, such as lights or sprayers. The batteries are also located at the front of the tractor for the utmost accessibility.
If you have any questions about the John Deere X710 or X730, contact your local John Deere dealer.
If you enjoyed this post or want to read others, feel free to connect with us on Facebook, Twitter or Google+!
You might also like: