The land that we live on is naturally beautiful, but there may be some spots of your property that you'd like to provide a boost to in terms of visual appearance. While there are a number of ways that you could pursue this, planting a wildflower meadow might be one of the prettiest when completed.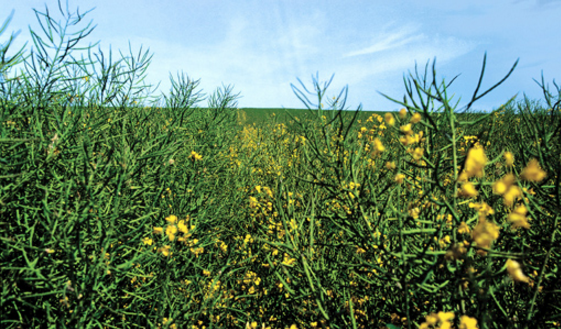 You might be asking yourself, "how exactly do I do this?" We're here to help.
Here's how to plant a wildflower meadow successfully in four steps:
1. Create a Vision
To plant and nurture a beautiful wildflower meadow, you should first think about what exactly you're looking to accomplish when it's all said and done. Are you looking for just a little bit more color on your property or are you looking to create a dense meadow? Thinking about these questions will help shape the project roadmap and help you identify what tools you might need.
2. Assess the Existing Plot of Land
This step is a critical factor when determining the best wildflower seed for your land. It all starts with the composition of the soil being dealt with. Determine if the soil is loamy, clay, bare, dry, etc., and then identify the availability of water and sunlight. Some plants will require more water and sun, so it's best to match the plant type with the conditions you're dealing with.
3. Eliminate Existing Vegetation
To replace a large area of grass or pasture with a bed of wildflowers, you will have to remove all existing vegetation in preparation. Start by cutting down the grass and vegetation so you identify if there are any stumps, rocks, or other objects on the ground that could hinder the tillage process. Once the area is cleared, you will want to till the ground so roots and weeds are turned over and the soil is prepared to receive the seeds.
4. Plant Wildflower Seed
You may want to consider using equipment like a broadcast spreader if you're looking to plant seed across a wide area of land. As you prepare to seed, mix one part seed with 10 parts sand. This will help to disperse the seed evenly and will allow you to identify the areas of the land that may not have received enough attention. Make sure there is good seed to soil contact as you plant, and if needed, use an implement such as a spiked tooth harrow or chain to better mix the seed into the soil.
Contact your local John Deere dealer if you need assistance determining the best equipment to help you plant a wildflower meadow. Or, for more information about planting a wildflower meadow, visit this page.
If you enjoyed this post or want to read others, feel free to connect with us on Facebook, Twitter or Google+!
You might also like: