John Deere skid steers are designed to provide operators with the utmost efficiency on the job. With John Deere skid steer attachments, users can get even more out of their equipment, whether they need additional speed or force for a specific task.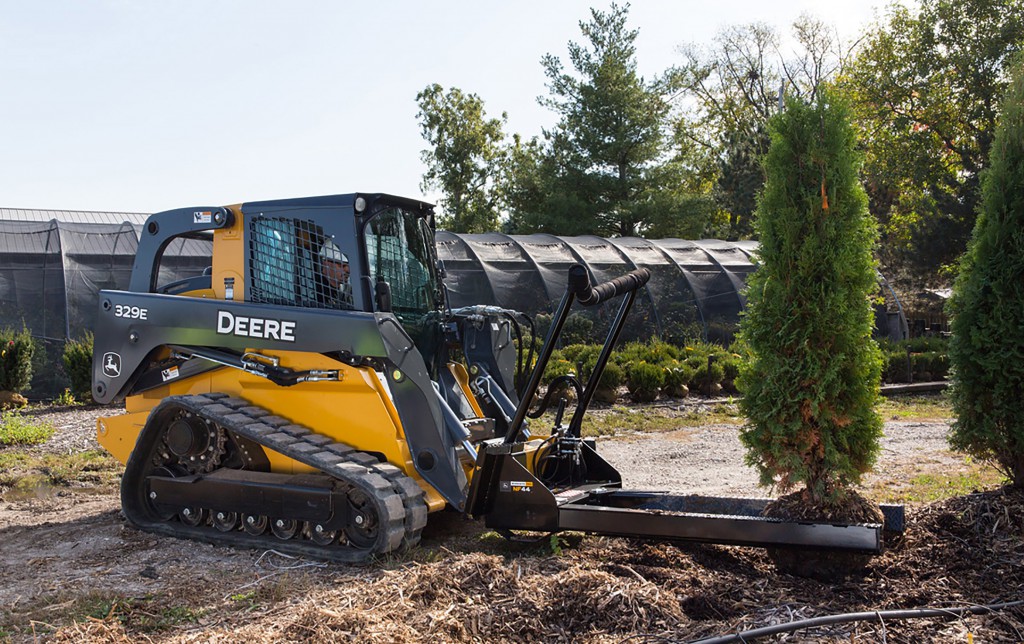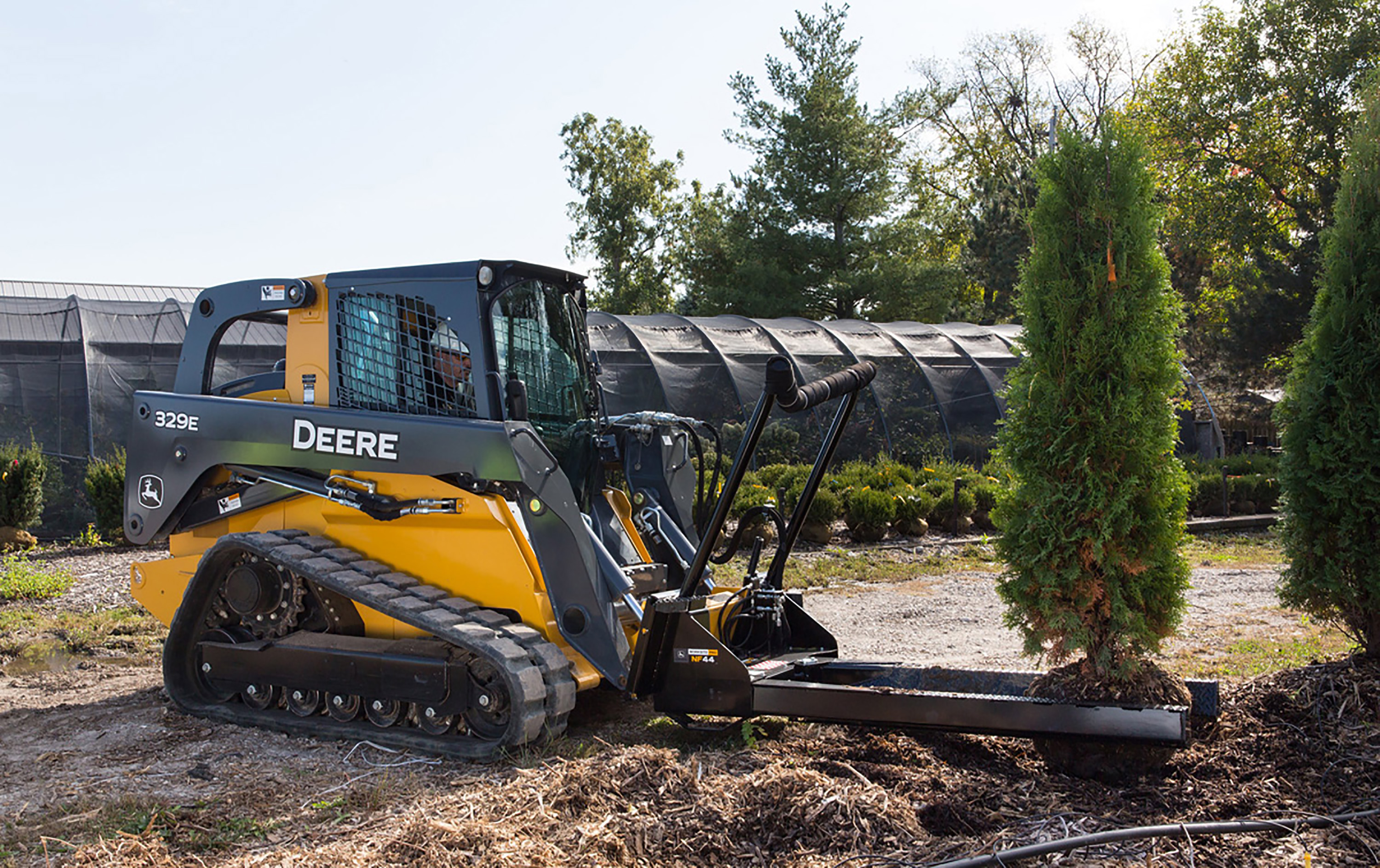 Let's take a look at 12 attachments compatible with John Deere skid steers.
Buckets
John Deere manufactures easy-to-attach buckets for its skid steers, and they come in a wide range of depths to tackle various tasks on the job.
Ag Forks
Ag forks are designed to penetrate packed material with ease. Additionally, they do not restrict visibility for operators while they are in use.
Backhoes
These essential John Deere skid steer attachments connect quickly, and they are easily operated with levers. The backhoes have depths ranging from seven to 11 feet, catering to users' individual needs.
Rotary Cutters
The rotary cutters have double-edged blades and tapered side-discharge chutes for clean cutting.
Roller Levels
These John Deere skid steer attachments give operators complete control when it comes to contouring, grading, and smoothing land. They also work efficiently on sloped terrain.
Brooms
Users can do more with this skid steer attachment, which is designed for a heavy-duty work environment. With high torque drive motors, these brooms are made to last.
Landplanes
Landplanes are optimal for operators who want more control while grading and leveling. They have front and rear cutting edges for additional precision.
Grapples
The scrap grapples that work with John Deere skid steers are designed to handle a wide array of objects, regardless of size. They also have a pre-drilled lip that makes it simple to add an optional bolt-on replaceable cutting edge.
Trenchers
These John Deere skid steer attachments come in 26, 48 and 60-inch digging depth options. They also have a heavy-duty drive system that eliminates chain reduction.
Vibratory Rollers
The vibratory rollers are optimized to work with John Deere skid steers, providing operators with the compacting ability they desire. The rollers are easy to maneuver and are Quik-Tatch™ compatible.
Hydraulic Hammers
The hydraulic hammers are compact in size and have a high power-to-weight ratio. They have also been redesigned to provide two-to-three times more blows per minute than previous models.
Mulching Heads
The mulching head attachments have wide rotors and double carbide-tipped teeth, designed to shred wood materials into mulch with ease.
Contact your local John Deere dealer for answers to additional questions about skid steer attachment options.
If you enjoyed this post or want to read others, feel free to connect with us on Facebook, or Twitter!
You might also like: