Agricultural professionals who are looking for a sprayer that can save time and money while getting the job done may want to consider the John Deere R4030. This sprayer comes with features such as ExactApply™ for the utmost accuracy and efficiency.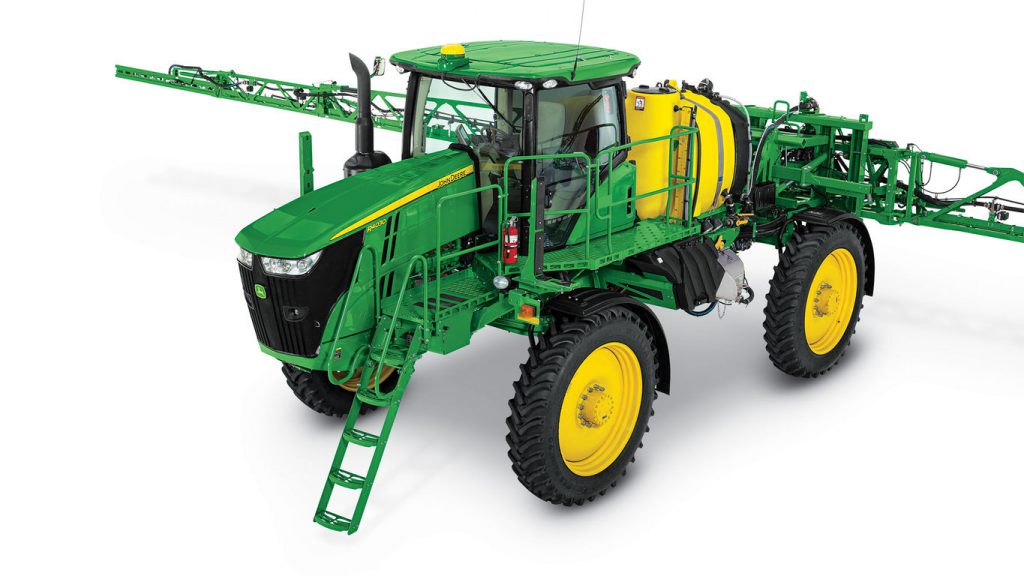 Let's take a look at the highlights of the John Deere R4030 and how it can make each day more productive.
ExactApply
With ExactApply nozzle control, operators can better manage drift and improve precision out in the field. It has a pulse-width modulation of 15 and 30 hz, and the ability to apply liquid nitrogen at a wide range of speeds. Operators will also have a key fob for nozzle diagnostics, and the option to control individual nozzles as necessary.
CommandView™ III
The cab of the John Deere R4030 has the key sprayer controls in the CommandARM™ control panel for the utmost convenience. There is also a multifunction handle with six configurable buttons, which makes it easier to maneuver the sprayer as a whole. The ComfortCommand™ seat translates into less operator fatigue, and there are also light-emitting diode lights inside of the cab for maximum visibility.
John Deere Connect Mobile
This sprayer has John Deere Connect Mobile, which works with the Apple iPad to provide operators with insight into their machine's performance. Connect Mobile displays the sprayer's attributes, such as the rate deviation, pressure and ground speed, as the machine is in operation. With this information, users can ensure that the sprayer is working efficiently and make adjustments as necessary.
Dry Spinner Spreader Addition
The John Deere R4030 can be used with the New Leader DN456 Dry Spinner Spreader. This means that operators can boost their carrying capacity to up to 200 cubic square feet (dry fertilizer). The DN456 is also capable of holding 6.6 tons of fertilizer with variable rate applications, ranging from 75 pounds per acre to three tons per acre.
Spray and Transport Speeds
This sprayer has increased transport and spray speeds, which means that operators can get their tasks finished sooner and tackle a large amount of fields in one day. The John Deere R4030 has a 25 miles per hour spray speed and 35 miles per hour road transport speed for the utmost productivity.
If you have any questions about the John Deere R4030 or other sprayers, contact your local John Deere dealer.
If you enjoyed this post or want to read others, feel free to connect with us on Facebook, Twitter or Google+!
You might also like: