Over the past 100 years, John Deere has become an innovator in agricultural machinery, and its equipment continues to exceed expectations today. In honor of its success in the tractor business, Deere is celebrating by displaying several of its tractors at various events and locations throughout the remainder of 2018.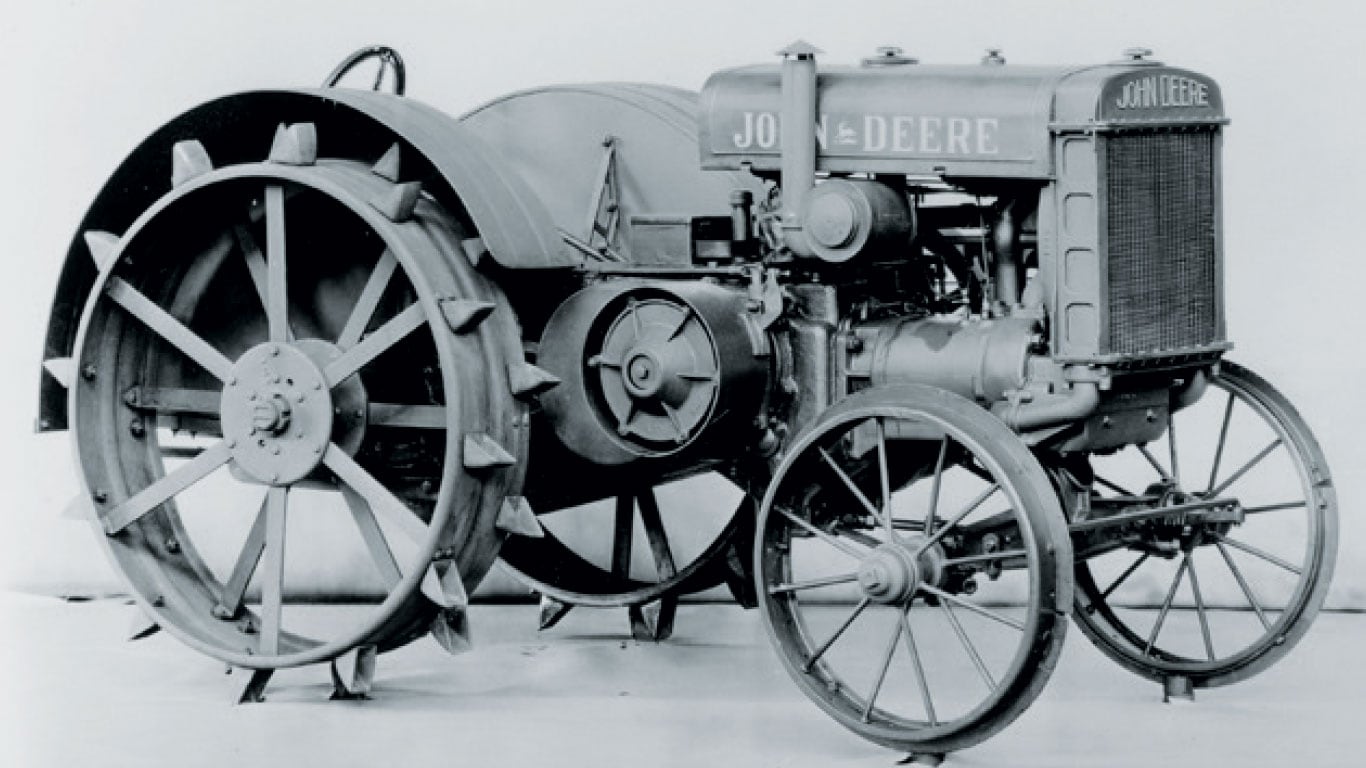 Here is a look at some of the events that will be featuring John Deere tractors – old and new – for the public to view.
John Deere Main Event
The company will be hosting its own main event to showcase John Deere tractors in Waterloo, Iowa, on June 15 and 16. At the gathering, more than 100 machines from the past century will be on display for attendees to view. The event will be free to the public. Additional details can be found here.
Farm Progress Show
The Farm Progress Show is slated to take place between August 28 and 30 in Boone, Iowa. More than 600 exhibitors, including John Deere, will be participating in the event, which is dubbed as the nation's largest outdoor farm event.
Husker Harvest Days
Husker Harvest Days will be held between September 11 and 13 in Grand Island, Nebraska. The show, which is in its 41st year, will feature the latest equipment, supplies, and technologies available to today's producers. Deere will be in attendance at the event.
Farm Science Review
The 2018 Farm Science Review will take place in London, Ohio between September 18 and 20. The event, which is put on by the Ohio State University's College of Food, Agricultural, and Environmental Sciences, will have dozens of participants, including Deere.
Sunbelt Expo
The Sunbelt Expo is scheduled to be held between October 16 and 18 this year in Moultrie, Georgia. Deere will be one of more than 1,200 exhibitors taking part in the event, which draws in an excess of 80,000 visitors annually. There will be 1.6 million square feet of exhibit space.
Final Thoughts
At each of these events, John Deere tractors and equipment will be on display for attendees to view. Every event will also present a new opportunity for the public to learn more about John Deere tractors, their history, and where they are headed in the future.
If you have any questions about John Deere tractors or their features, you can contact your local John Deere dealer.
If you enjoyed this post or want to read others, feel free to connect with us on Facebook, Pinterest, or Twitter!
You might also like: