John Deere has a long-running history of being able to provide agricultural producers with the machinery they need to tackle the tasks at hand, and the new John Deere 800R Floater does just that. Replacing the existing John Deere F4365, the new John Deere 800R is specifically designed to help operators cover more acres per day. This means heightened efficiency and less fatigue. Serviceability is also improved with the reduction of attachment changeover times.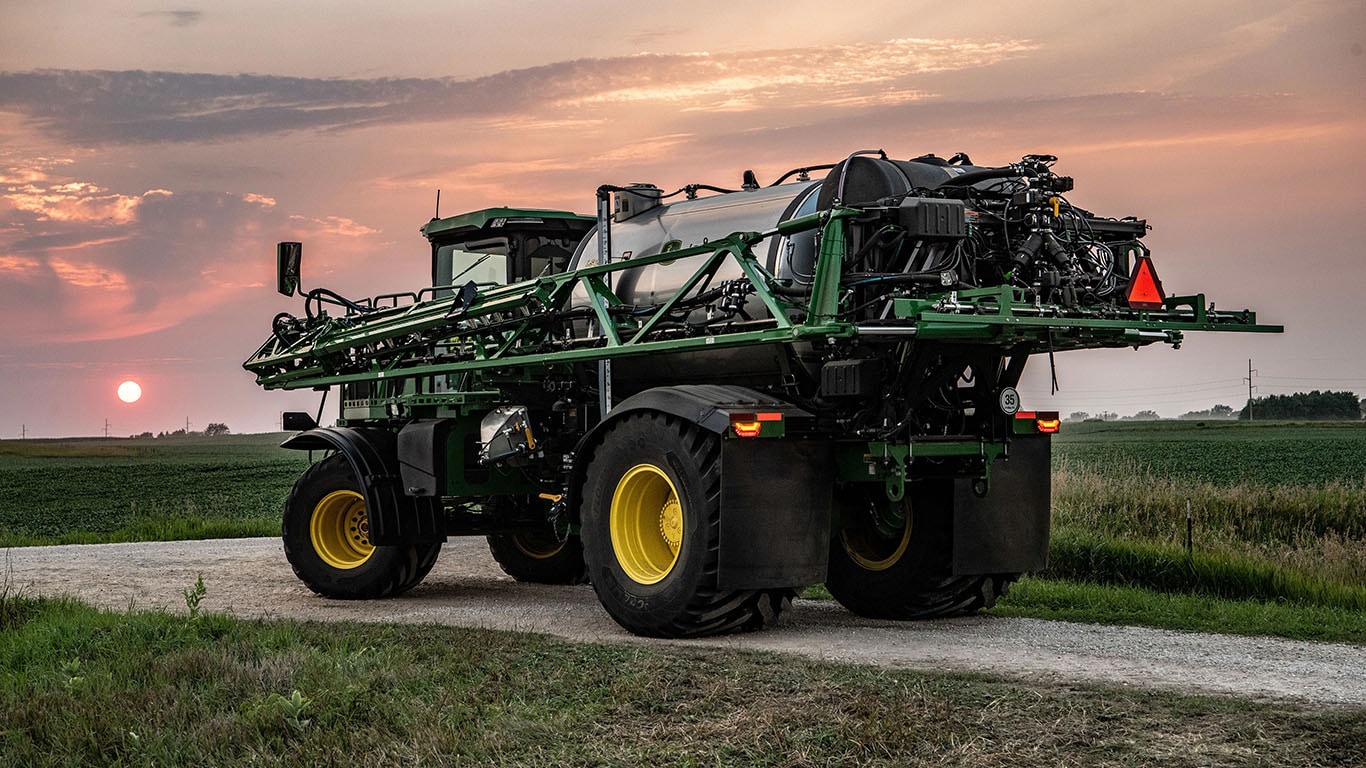 Highlighting the Benefits of a John Deere Floater
The John Deere 800R, along with the company's entire line of floaters, comes with numerous benefits for customers. The bottom line is that operators can take on more acres per day, meaning that no daylight goes to waste while using a floater from John Deere.
Comfort and convenience are the name of the game when it comes to these machines from Deere. Customers can opt for add-ons that increase visibility and cab comfort as well, making John Deere floaters the ideal machines for taking on big tasks out in the field.
Introducing the John Deere 800R Floater
The John Deere 800R Floater, in particular, is designed to reduce operator fatigue while taking on a wide array of jobs out in the field.
"The 800R delivers best-in-class ride quality and operator comfort," said Franklin Peitz, John Deere product marketing manager. "In the field, an 800R can be driven up to 25 mph (40.23 kmh) when utilizing John Deere AutoTrac™ guidance, making it the most productive high-capacity nutrient application system available."
Let's take a look at some of the highlights of this John Deere floater and how it can help you with your tasks on a daily basis.
4600 CommandCenter™ Display
This floater has the 4600 CommandCenter display, which can also be found in a number of today's large tractors. It includes the CommandARM™ controls, Generator 4 CommandCenter display, and SpreadStar, all of which have been updated for the specific needs of operators. All key functions can be seen on one run screen for the utmost convenience.
Dual C-Channel Chassis Design
The John Deere 800R Floater has a dual c-channel frame design, which includes leaf spring suspension to maximize ride quality without compromising on durability. The frame itself is strong but allows the frame to flex when needed. This is essential in rough field conditions at higher speeds. The AxleTech® axles are utilized on the front and rear, and are designed to handle full loads of heavier-density products.
Ultimate Comfort and Convenience Package
Customers can opt for the Ultimate Comfort and Convenience package for the John Deere 800R Floater, which ensures that operators always have a quiet, comfortable ride. They also get to enjoy increased visibility, extra storage capacity, and more USB ports.
PowerTech Engine
The John Deere 800R Floater comes with the 9L PowerTech engine, which provides up to 400 peak horsepower when needed. The Infinitely Variable Transmission has been modified for higher field and transport speeds. The John Deere 800R, in particular, can apply product up to 30 miles per hour in the field, and travel on the highway while empty at speeds up to 46 miles per hour.
SprayStar™ Spray Rate Control System
The SprayStar spray rate control system comes standard on the John Deere 800R Floater. It is designed to deliver accurate, consistent on-target rate control. All of the spraying and vehicle functions are displayed on the Generation 4 4600 CommandCenter Display for more convenient operation and setup. Further, all of the precision technology can also be used on the same display.
John Deere Connected Support™
With John Deere Connected Support, owners of the John Deere 800R Floater can monitor the health of their machine and be alerted to issues whenever they may arise. The system leverages JDLink™ telematics to enable faster responses to unexpected problems. These tools decrease downtime by an average of 20%.
If you have any questions about the John Deere 800R Floater, you can contact your local John Deere dealer.
If you enjoyed this post or want to read others, feel free to connect with us on Facebook, Pinterest, Twitter, or Instagram!
You might also like: