When you're on the hunt for a mower to help you handle a wide array of landscaping tasks, you know you can count on John Deere to provide you with the equipment you need. Its line of ZTrack Zero-Turn Mowers were designed with customers in mind, meaning they are each equipped to help you tackle everything on your to-do list. Best of all, Deere's ZTrack Zero-Turn Mowers work with numerous attachments and accessories for added versatility.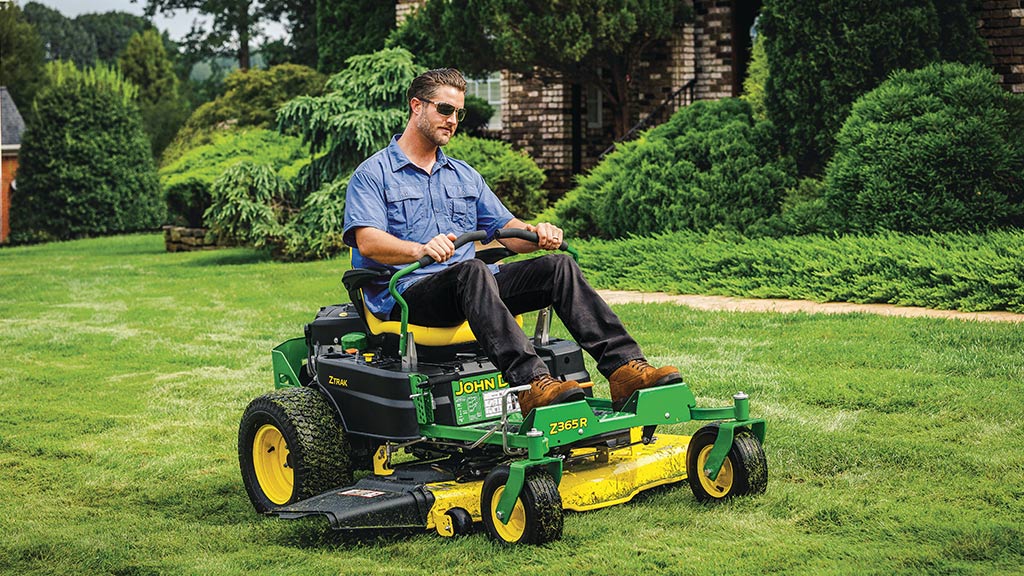 Why are John Deere ZTrak Zero-Turn Mowers Perfect for Commercial Lawn Care?
John Deere designed its ZTrak Zero-Turn Mowers to boost efficiency and productivity, meaning you'll never have to worry about lagging behind during the workday. Because they were created with commercial landscaping in mind, they are easy to maneuver and have more comfort and speed. Furthermore, they each include balanced decks and provide the control you're looking for in a commercial mower.
Key Specs of the John Deere ZTrak Zero-Turn Mower
There are several specs of the John Deere ZTrak Zero-Turn Mower that can make it one of the most valuable machines in your collection. With the FastBack™ PRO Rear-Discharge Deck, clippings are directed behind you during operation for convenience and cleanliness. The mowers also have two options for clipping collection: the 3-Bag Material Collection System and the Dump-From-Seat Material Collection System. They each feature heavy-duty blowers, and their strong suction prevents plugging while in use.
The ZTrak Zero-Turn Mowers feature MICHELIN®X® TWEEL® TURF Airless Radial Tires, which provide a consistent height for the mower deck while dampening the ride for more comfort. Customers who opt for mowers with 60-inch decks can take advantage of self-sharpening blades. In addition, the 7-Iron™ Mower Decks are made of durable, strong steel for longevity. Finally, with ComfortGlide™ Suspension, the seat of the mower works in accordance with the motion and direction of the machine for the utmost comfort.
How to Choose the Right John Deere Zero-Turn Mower for Your Business
Once you've decided you're going to invest in a John Deere ZTrak Zero-Turn Mower, you can begin narrowing down which piece of equipment is right for your business. Keep in mind that maneuverability is the highlight of these mowers, so if this is something you need on the job, it's worth considering one of these ZTrak mowers.
When assessing the various models, consider how much horsepower is required for the task at hand. These mowers range from 20 to 35 horsepower, depending on your specific needs. There are also three different mower deck width options, which can help you cater to your specific needs. And because there is an integrated park brake and multiple seat suspension options, you'll never have to worry about comfort while utilizing your John Deere ZTrak Zero-Turn Mower.
It's also worth noting that all of the models in this line operate at speeds up to 10 miles per hour, which can help you get more done during the workday. While some of the mowers use gasoline fuel, others require diesel, which is something to keep in mind while narrowing down your options.
Finally, don't forget about the wide array of accessories and attachments that can be used with John Deere ZTrack Zero-Turn mowers. From mulch kits to striping kits, there is a wide range of attachments that can be leveraged to add even more versatility to these machines. At the end of the day, the goal is to ensure you are fully confident and satisfied with your investment. Talk to your local John Deere dealer to review all of the options available to you.
If you enjoyed this post or want to read others, feel free to connect with us on Facebook, Pinterest, Twitter, or Instagram!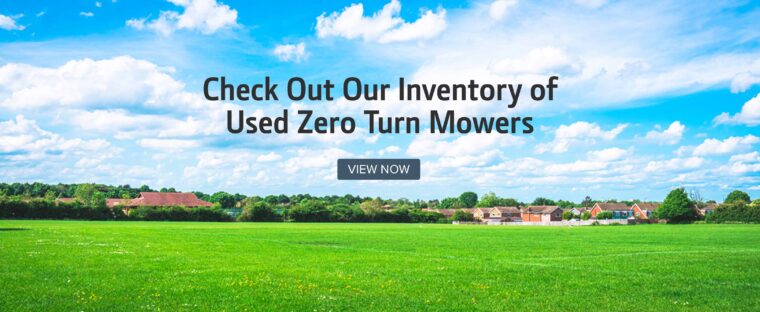 You might also like: