If you have a gravel driveway, you know the importance of preparing it before the winter season. Doing so can ensure that it stays intact and requires fewer repairs once spring rolls around. John Deere has a wide array of machinery and attachments that can help you easily maintain your gravel driveway. However, it's important to begin the process of prepping it for winter sooner rather than later.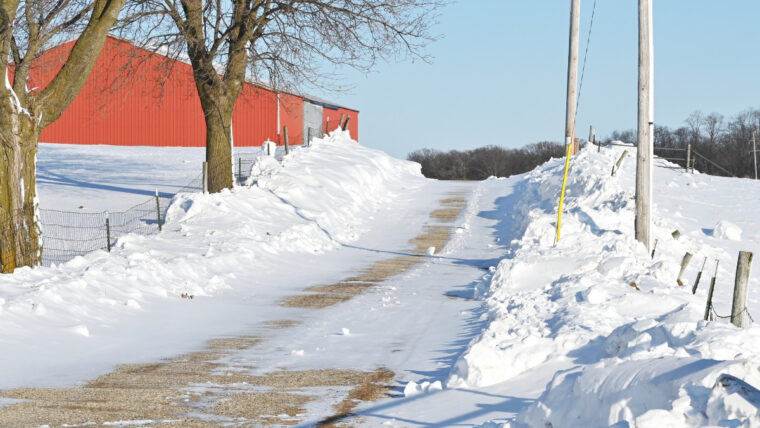 When to Start Prepping Your Gravel Driveway for Winter
Late fall is typically the best time to start preparing your gravel driveway for the cold weather season ahead. This means getting everything you need in order before the ground freezes and it becomes less manageable.
5 Tips to Prepare Your Gravel Driveway for Winter
As you look to begin preparing your gravel driveway for winter, there are a few tips you should take into account to streamline the process. By taking advantage of these tips, you can also eliminate the potential for snags along the way.
1. Eliminate Debris
Leaves, weeds, and branches can pile up across your gravel driveway over time. Once snow and ice arrive, this can ultimately make the surface more slippery and dangerous. Over time, the moisture can seep beneath the gravel, creating the potential for potholes. This makes the elimination of debris a crucial part of maintenance. With the Frontier 3-Point Debris Blower from John Deere, you can shorten the amount of time it takes to complete this task. This blower has a powerful maximum air velocity of 141 mph, and its discharge outlet is adjustable from side to side to easily change the direction of blown debris.
2. Grade the Driveway
Raking or grading is essential throughout the year, but especially before the arrival of winter. Doing so can prevent the development of potholes, as well as runoff. The John Deere RB21 Series Rear Blades can help with the grading process. These blades can be adjusted to the perfect angle for fine precision grading and leveling across your driveway. Best of all, they have a reversible cutting edge for longer life.
3. Address Areas of Poor Drainage
Areas of your gravel driveway that have poor drainage may exhibit pooling or flooding following a downpour. Improper grading is often to blame for these issues, but this can be addressed with equipment from John Deere. For example, LP20 and LP21 Frontier Land Planes can help you with grading, especially if you happen to be working with rugged terrain.
4. Rake the Driveway as Needed
Raking your gravel driveway is essential throughout the year, but it's vital before the ground hardens in the winter. By raking, you can eliminate debris lodged within the gravel. Leaves, twigs, and other foliage are more prone to covering the driveway in the winter when carried by the wind and rain. John Deere offers a versatile line of Frontier Power Rakes that can help with the task. These rakes are hydraulically adjustable and iMatch™ Quick Hitch compatible.
5. Add Gravel at the End of the Season
A fresh layer of gravel can be added toward the end of winter to maintain the appearance and integrity of your driveway. Depending on its depth, however, you may need to do so before the end of the season. Try to be mindful of how the driveway is faring as winter rolls on. Even with proper maintenance, you might want to add gravel sooner rather than later.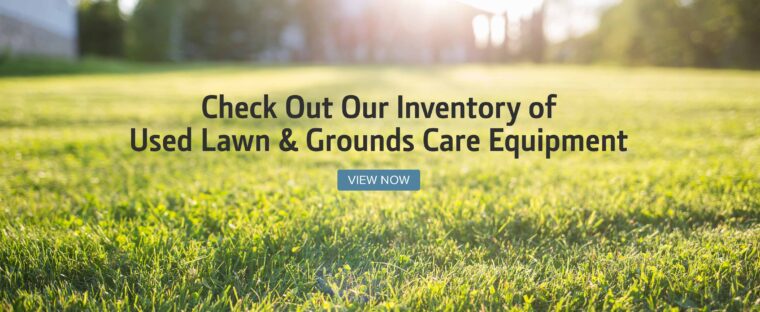 Prepare Your Gravel Driveway with John Deere
From RB21 Series Rear Blades to Frontier Land Planes and Rear Blades, John Deere has everything you need to prepare your gravel driveway for winter. By taking the time to prep it for the cold temperatures, ice, and snow, you can limit the repairs that may need to be made come spring. Additionally, John Deere has equipment for springtime recovery, including rotary brooms, buckets, and leveling blades. With these products, you can tackle everything from gravel relocation to leveling. Remember to review the Operator's Manual before using all of these products to maintain safety.
If you have any questions about how John Deere's line of landscaping equipment, you can contact your local John Deere dealer.
If you enjoyed this post or want to read others, feel free to connect with us on Facebook, Pinterest, Twitter, or Instagram!
You might also like: