If you work in the agricultural industry, you likely already know how valuable it can be to attend farm shows. These events, which John Deere often takes part in, are designed to educate attendees on the latest in technology, machinery, and farming solutions. Let's take a look at some of the top farm shows that Deere was a part of and what they had to offer to agricultural professionals who were in attendance.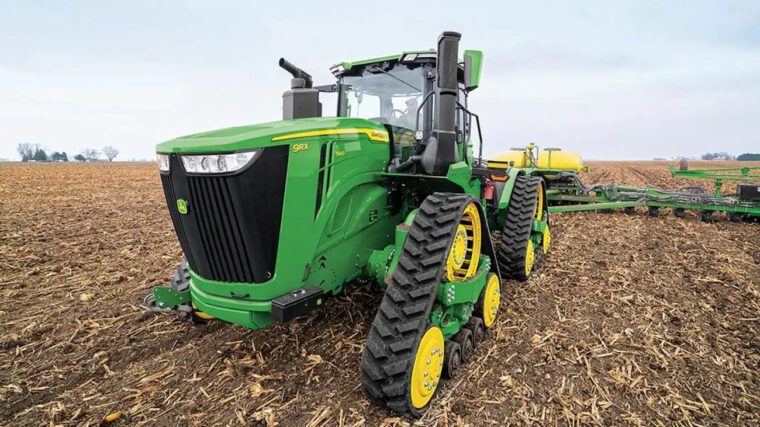 Recent Top 2023 Farm Shows Featuring John Deere
This year, John Deere has already attended several farm shows, highlighting its offerings of ag technology, machinery, and solutions for agricultural specialists. Some of the farm shows that Deere has been at thus far include the World Ag Expo in California and the Commodity Classic in Florida.
World Ag Expo
The 2023 World Ag Expo wrapped up on Feb. 16 in Tulare, Calif., with more than 108,000 people in attendance — a 10-year high for the event. This was the 56th year for the show, which John Deere attended alongside more than 1,200 other exhibitors. At the show, Deere exhibited its new 5 Series specialty tractors, along with its GUSS autonomous orchard and vineyard sprayers. Tractors from the John Deere 7R, 8R, and 9R lines were also on display, along with dairy and livestock equipment.
Show Highlights and Happenings
Some of the highlights of the World Ag Expo included test drives and demonstrations by more than 40 exhibitors, dozens of educational seminars, and booths with agricultural solutions across 2.6 million square feet of exhibit space. John Deere also had product and service experts at the expo to answer questions from attendees.
Commodity Classic
The 2023 Commodity Classic took place between March 9 and March 11 at the Orange County Convention Center in Orlando, Fla. John Deere participated in the event, which featured everyone from crop experts to ag technology specialists and provided insight into the industry.
Show Highlights and Happenings
There were many highlights at this year's Commodity Classic, ranging from educational sessions to speaker events featuring experts from across the farming industry. The informational sessions addressed topics including crop fertilization, herbicide usage, weed control, and more. Some of the speakers who were invited to attend include Environmental Protection Agency Senior Physical Scientist Christopher Clark, American Soybean Association Chief Economist Scott Gerlt, and U.S. Department of Agriculture Chief Economist Seth Meyer.
Upcoming 2023 Farm Shows John Deere Will Attend
Although John Deere and its dealers have already attended many shows in 2023, there are still several events to come. This means there is still time to buy a ticket to one of these shows to see all of the agricultural solutions and equipment Deere has to offer.
Midwest Ag Industries Expo (MAGIE): Dates, Location, and Show Details
This year's Midwest Ag Industries Expo (MAGIE) will take place between Aug. 23 and Aug. 24 at the McLean County Fairgrounds in Bloomington, Ill. Some of the highlights of this year's event include the "ride and drive" venue, exhibitor displays, and the opportunity to network with other professionals in the crop production supply and service sector.
Farm Progress Show: Dates, Location, and Show Details
This year's Farm Progress Show is slated to take place in Decatur, Ill. It will be held between Aug. 29 and Aug. 31, and everyone from product designers to agricultural engineers will be in attendance. Attendees can expect to see field demonstrations, the latest in autonomous technology, and new machinery from exhibitors like John Deere.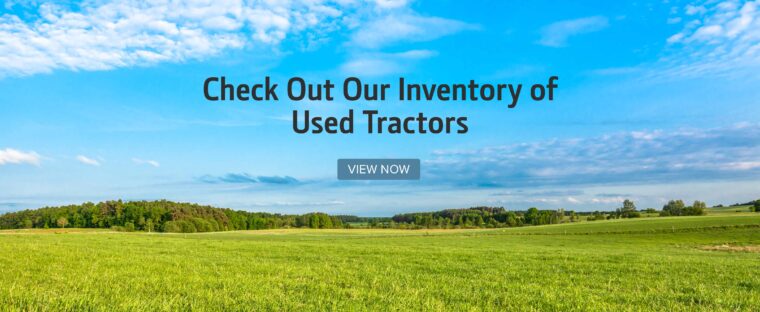 Come Visit John Deere on the 2023 Farm Show Circuit
There are many reasons to attend agricultural expos and events throughout the year. Exhibitors, including John Deere, provide industry professionals with the opportunity to learn about the latest in farming solutions and technology. In turn, this information can help attendees transform the way they farm to maximize efficiency and profits.
If you have any questions about John Deere machinery or technology, you can contact your local John Deere dealer.
If you enjoyed this post or want to read others, feel free to connect with us on Facebook, Pinterest, Twitter, or Instagram!
You might also like: