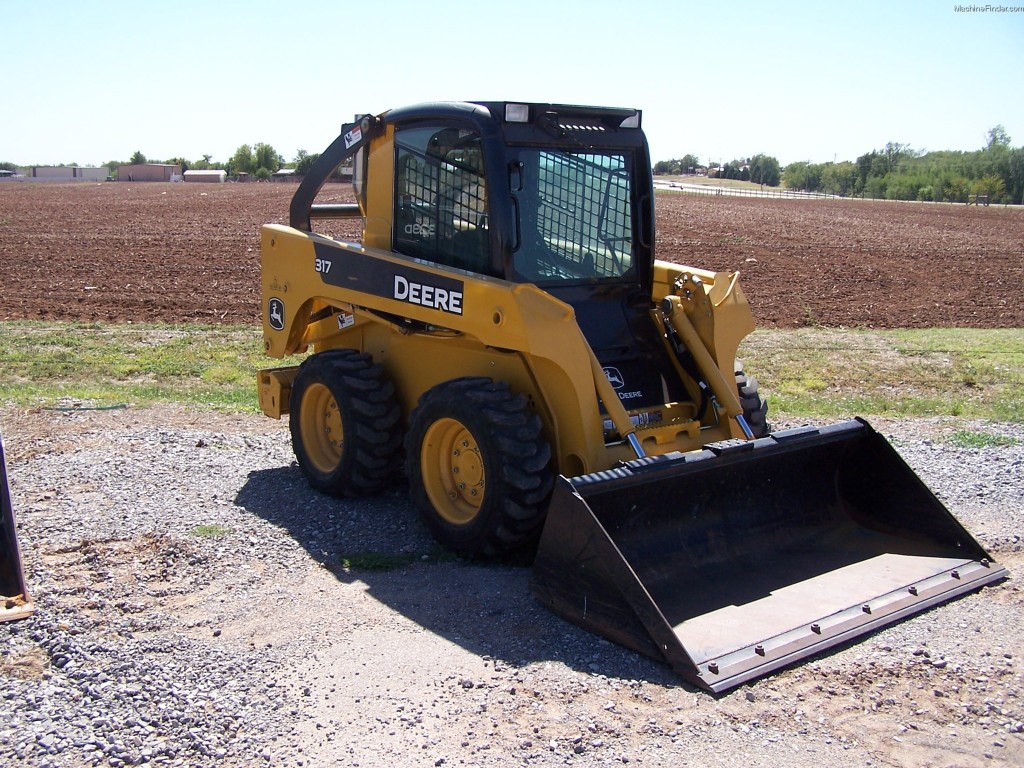 John Deere 317 Skid Steer Loader
Construction
Construction sites around the country are benefiting from the use of the John Deere 317 skid steer as these machines have helped to transform operations and ease the workload for employees who are using them. These models help the user get more done at the site, improving the reliability and efficiency of their operation.
Specs
The John Deere 317 skid steer is the smallest machine available in the series, but its design still packs the necessary power to transform any job site into a work playground for its operator. The model is available with a 57-net horsepowerand 61-gross horsepower, and allows the user to accommodate a 1,7500-pound rated operating capacity and a 3,700-pound tipping load.
Agility
The machine is also more maneuverable than the larger models, allowing the user to move around the site with less trouble and making no space too small for a worker. This is combined with the power of a 4-cylinder turbocharged Tier 2-certified diesel engine for the maximum delivery of strength and torque.
The John Deere skid steer 317 comes with a control system that helps to reduce the amount of effort that it takes to operate the machinery, improving the ease for working and helping to reduce fatigue for the user.
This is not the only thing that helps the operator use his machinery in a more efficient manner, as the overhead instrument panel includes a diagnostic monitor, which provides switches for numerous functions and easy-to-view information.
Features
There are several optional features that help to provide an increased level of comfort for the operator, including a four-season cab with an enhanced air-conditioning system that allows for maximum delivery of a cold burst while still running hydraulic-thirsty attachments.
Owners can also choose to install the two-speed transmission, which helps to speed up cycles and increase thequickness and maneuverability of the model. While each machine in the series has been updated and redesigned in order to improve upon older vehicles, the 317 has eliminated the bumpy ride that had once existed on skid steers.
The new John Deere 317 helps to eliminate the rocking-horse ride that was once felt by users, as the company worked to make the model more stable and with more ground clearance to avoid the ups and downs of the past.