Whether you're working with a 100 Series machine or X300 Select Series tractor, there is a wide array of garden tractor attachments you can use to make your job easier this spring. With the right garden tractor attachments, you can speed up your workday and make your lawn the star of the neighborhood.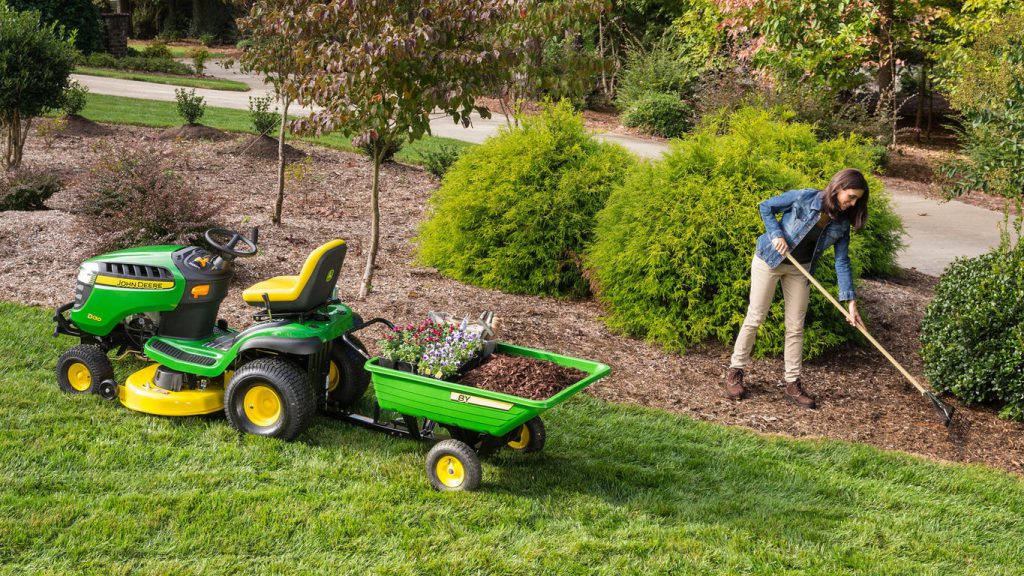 Let's take a look at some of the attachments you can invest in to make your landscaping tasks a little easier.
Utility Cart
The utility cart is rust and dent resistant, and it can be used to haul several types of materials across your yard with ease.