Welcome to the John Deere image gallery! Today, we'll be exploring the John Deere 110TLB, one of the smaller tractors that Deere produces which is ideal for digging holes, clearing areas, loading trucks, and taking care of other small civil engineering jobs.
Despite its size, the John Deere 110 TLB still packs a hefty punch! Like most utility vehicles, it comes complete with a three point hitch in the back, making it capable of carrying loads of up to 2500 lbs. Its backhoe has extensive reach in both directions, a load height of 8.4 ft. and can a dig depth of 10.1 ft. The Deere 110TLB's bucket width is 72 inches.
With a Yanmar TNV88 diesel engine, the John Deere 110 TLB offers four cylinders with power measured at 2600 rpm. The machine's net power is 41 horsepower and its gross power is 43 horsepower.  This gross power of 43 hp is used to power the wheels as well as the backhoe and loader.
Due to its fuel tank capable of holding 15.3 gallons of gas, the John Deere 110TLB can go quite a long time without refueling. Driving over rough terrain is also relatively easy in this tractor, thanks to its power steering. Safety is ensured through an ROPS roll bar, which provides protection to the operator.
The loader backhoe is a useful piece of machinery and the John Deere 110TLB is no different. Take some time to peruse the gallery below and enjoy some snapshots of this great machine!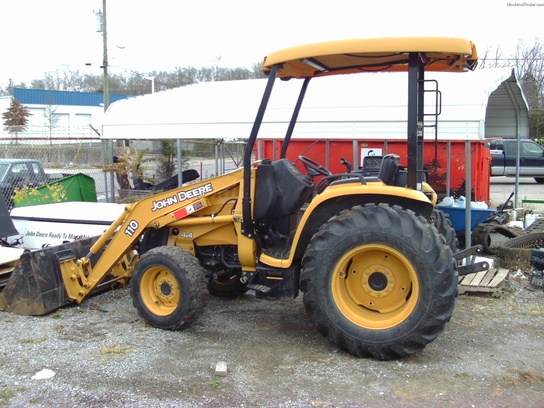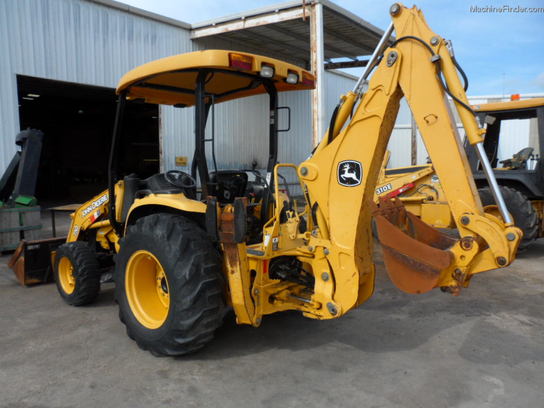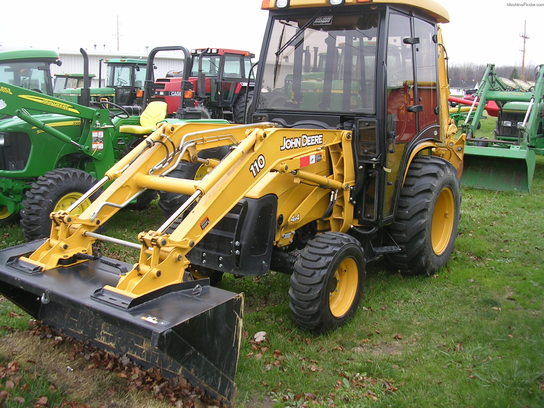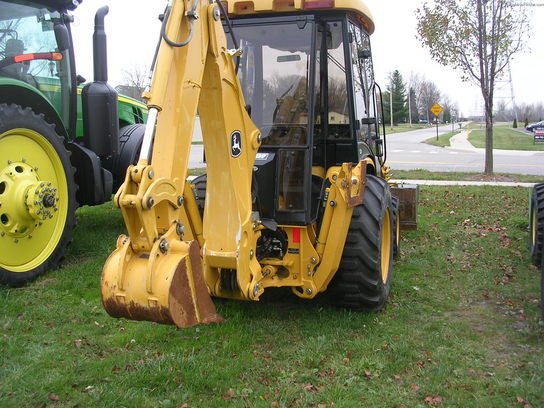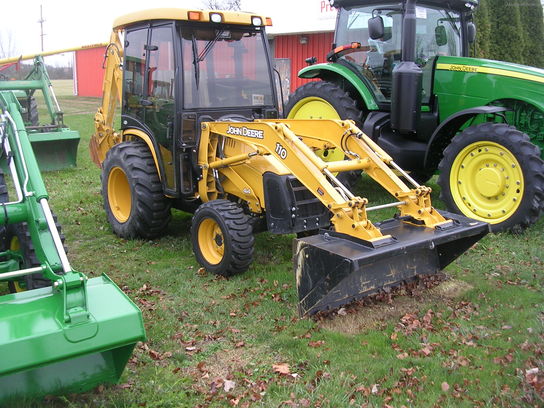 If you enjoyed this post, check out more like it on our Facebook page!
You might also like: