With so many hybrid vehicles on the market these days, John Deere has followed suit with the release of its 644K Powerllel™ diesel-electric hybrid front loader. This new wheel loader brings together the functionality and quality of any Deere machine with exciting new capabilities that only hybrid technology can offer.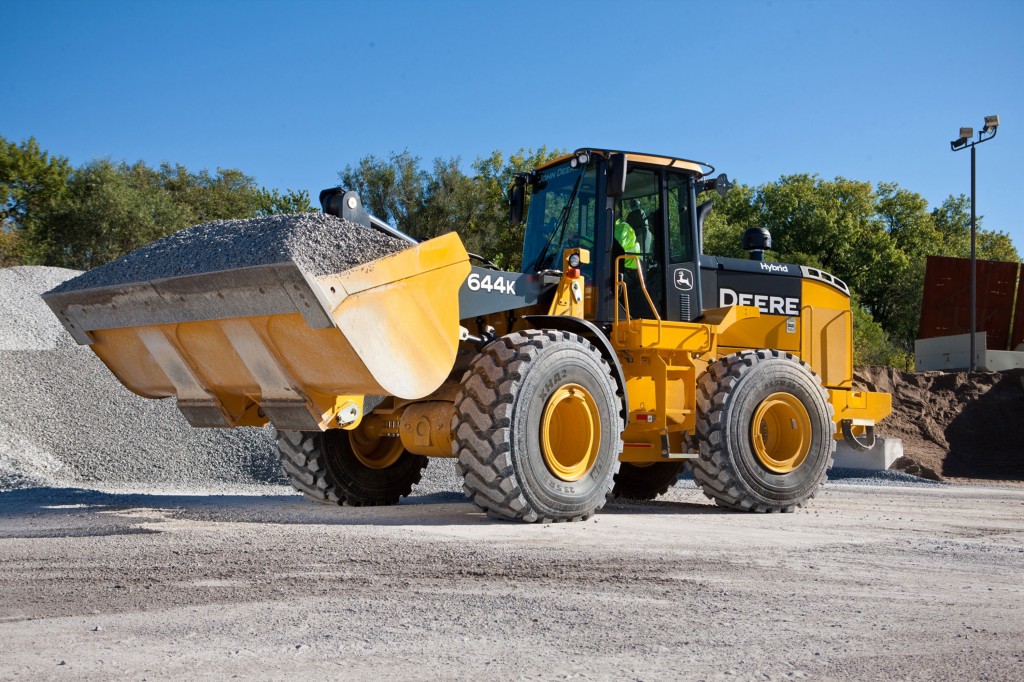 One of the most impressive offerings of the John Deere 644K is a reduction in the amount of fuel that's consumed in comparison to other machines of its size. The John Deere 644K hybrid can save you up to 25% on the amount fuel you use, a particularly valuable asset in the face of rising fuel costs.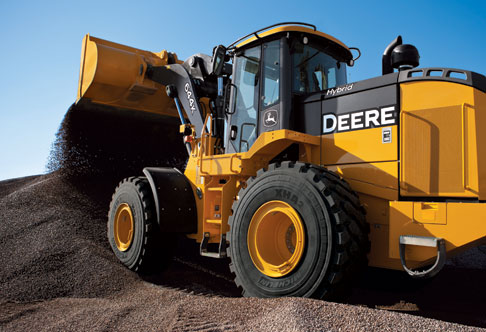 Digging into the anatomy of the machine, you'll find an EPA IT4-certified PowerTech™ engine, which boasts 229 horsepower. By virtue of being a hybrid, the John Deere 644K doesn't rely solely on one source of energy but instead is powered by both diesel and electric energy. Another benefit to the 644K is that it runs at one constant speed, which keeps it quieter.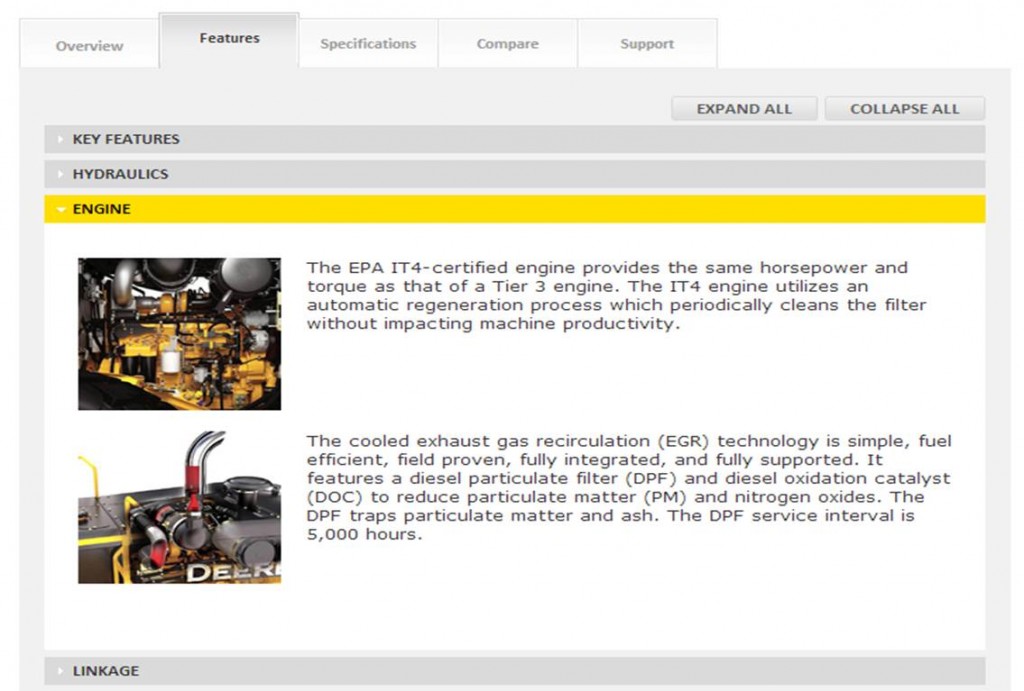 There are four main components that make up the electric drive technology of the Deere 644k:
The generator converts rotational energy from the engine into 3-phase alternating current (AC) electrical energy, and uses recycled energy to drive hydraulics
The inverter is water-cooled and can be used to deliver electrical energy when the operator demands it
The single electric motor, much like the generator, uses 3-phase AC electrical energy and replaces the job of the torque converter, recycling energy back into the system
The water-cooled brake resistor only uses energy when the power electronics actively control its circuit
http://youtu.be/Sk_jB4CWtfA
Superior uptime, productivity, and lower daily operating costs are just some of the many improvements the new John Deere 644K wheel loader has to offer. Engineering heavy equipment like motor graders, skid steer loaders, and crawler dozers are constantly changing and the Deere's new hybrid construction machine is a big step in the right direction. After all, who said that hybrids needed to be exclusively for cars?
Here are more specifications for this machine: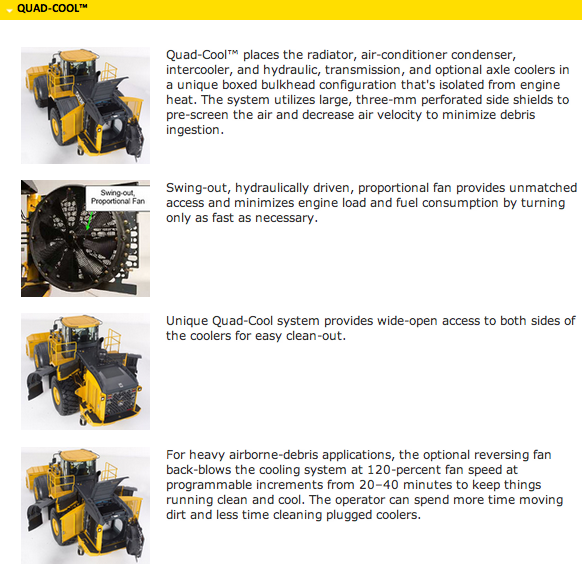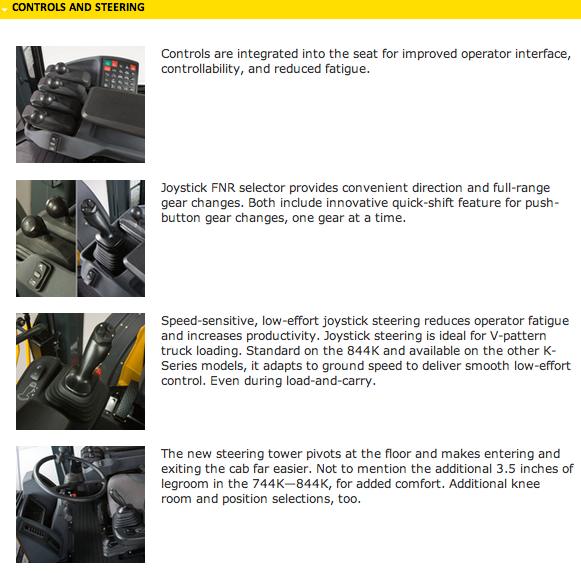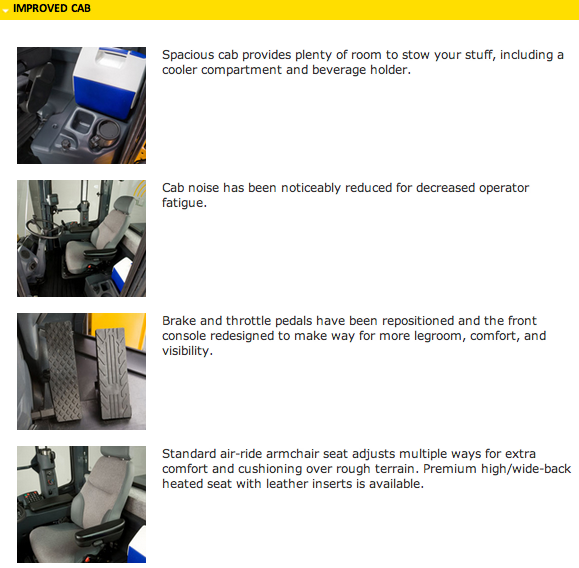 If you enjoyed this post, check out more like it on our Facebook page!
You might also like: