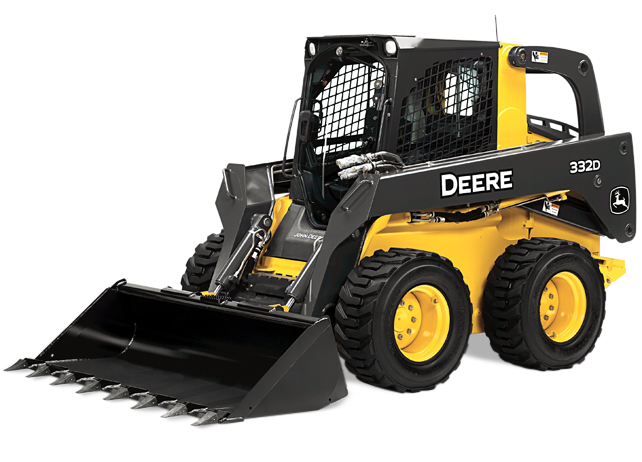 The John Deere 332D Skid Steer is one of the most popular pieces of construction equipment from John Deere & Company. This machine comes with the fundamental elements of power, efficiency, productivity, and comfort found in every Deere machine, but what makes the latest John Deere 332D unique is its incorporation of customer suggestions.
Engineers at Deere used customer insights and inspiration to design the John Deere 332D Skid Steer series with recommendations for heightened visibility, comfort, versatility, and ease of use. According to Deere's 332D brochure, some of the key features and specs of the enhanced Skid Steer were based on customer suggestions.
Improving operator experience inside the cab was a major focus of the JD 332D design.  Operators may spend several hours putting the skidder to work, so it's essential they are safe, alert, and comfortable at all times. Some of the most exciting customer-inspired features added to the cab design of the JD 332D include an ergonomically designed joy stick (operators have the option to choose hands-only control), an LCD screen with machine information, and 100% more glass for heightened visibility.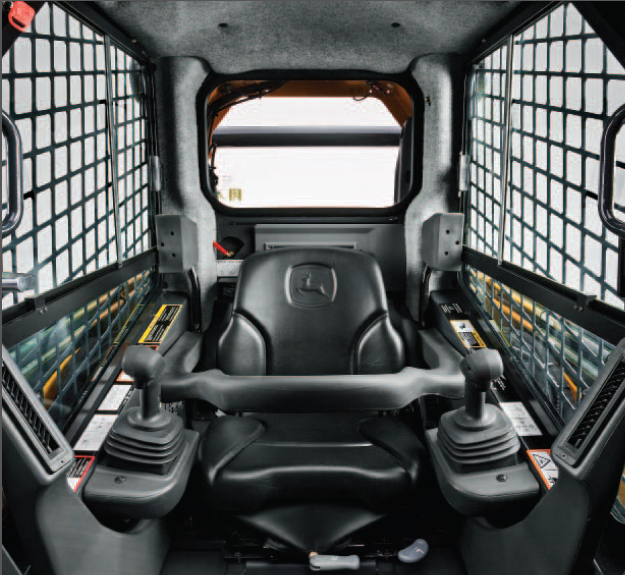 While sitting in the luxurious cab, the operator has complete control over the machine's operational settings and programming. Optional controls such as the adjustable boom and bucket speed make the John Deere 332D a productivity-boosting machine that can be form fitted to the exact job an operator needs done. The vertical lift boom design combined with the parallel-lift throughout the lift path allows operators to conform the settings to a multitude of lifting tasks.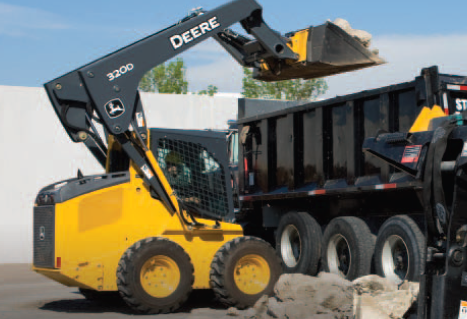 Inside the depths of the JD 332D, there's a whole world at work. Under the hood lies a net horse power of 66.7 kW (89hp) working in tandem with the fuel-sipping PowerTech™ E Diesel engine that guarantees to save fuel, reduce noise, and start quickly in even the most frigid temperatures. Should anything go awry, the JD 332D is equipped with an auto-shutdown system that monitors engine and hydraulic vitals and informs the operator of a problem.
All of these features and specs were included in the John Deere 332D design to guarantee that customers who invest in this machine will see increased productivity and reliability for less cost. Thanks in large part to the insights and suggestions of customers, along with the ingenuity of Deere engineers, the John Deere 332D Skid-Steer is a powerfully productive machine for even the most grueling farm or construction jobs.
All photos in the post courtesy of Deere.com.
If you enjoyed this post, check out more like it on our Facebook page!
You might also like: