Whether you're expecting the sound of little feet in your life or you know a John Deere fan who has children, we have  an impressive collection of John Deere baby gifts that will catch your eye! JD baby gifts are the perfect surprise for family members and loved ones, so take a look at these 9 items for your growing baby: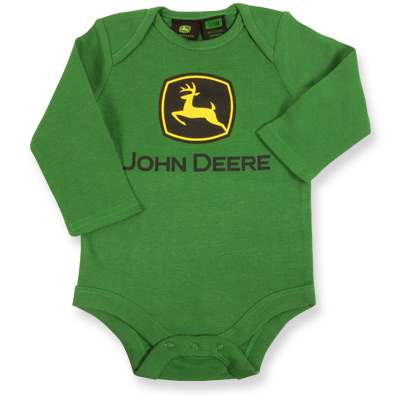 Entirely in our classic green, this John Deere onesie ranges in sizes from newborn to 24 months.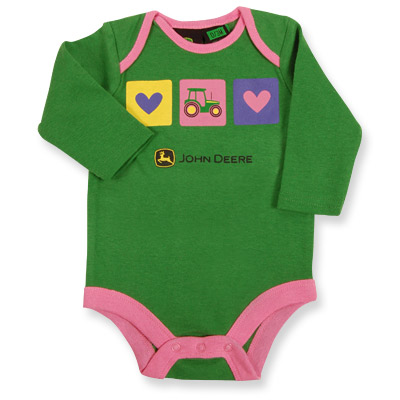 And don't forget about John Deere for girls!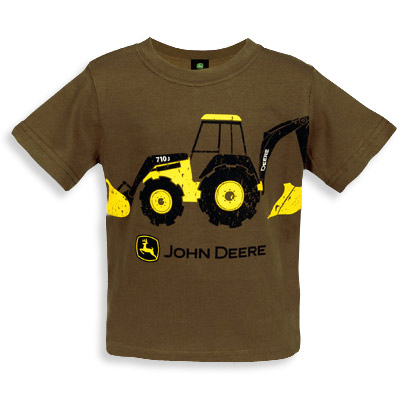 John Deere baby gifts aren't all green either! Here we have some earth toned JD gear if a construction themed outfit suits your baby.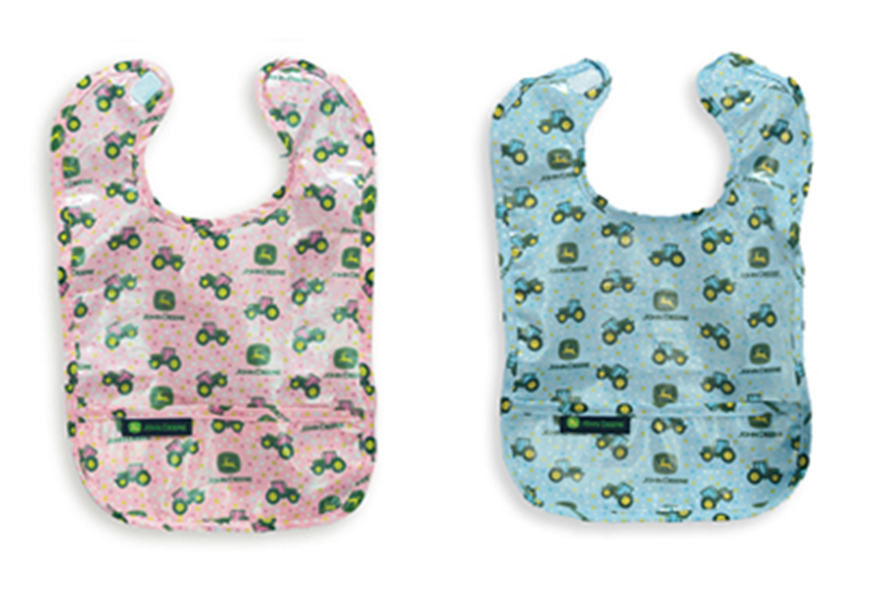 Feeding time can get messy. But don't sweat it; here are two fashionable and functional John Deere bibs.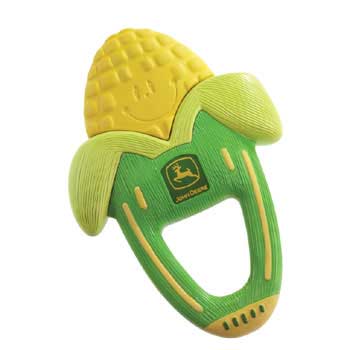 Teething time can be a painful time, but it doesn't have to be with this John Deere massaging corn teether.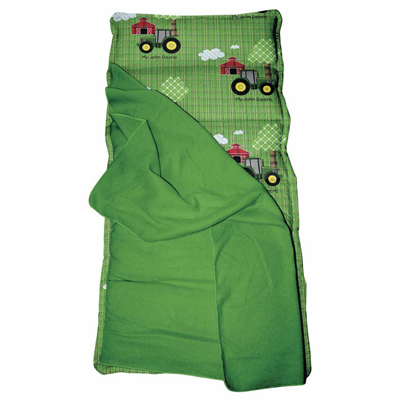 Eventually all little ones get tired. Luckily, we have a place for them to rest their head: the John Deere down on the farm nap mat!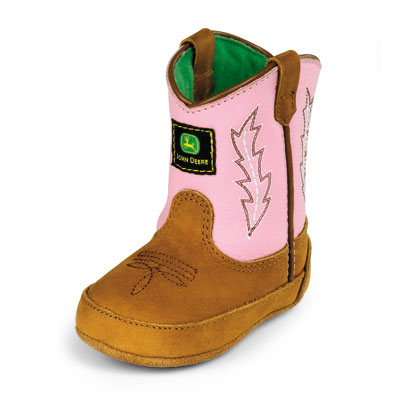 Don't forget to keep your little one's feet cozy and warm in these crib boots.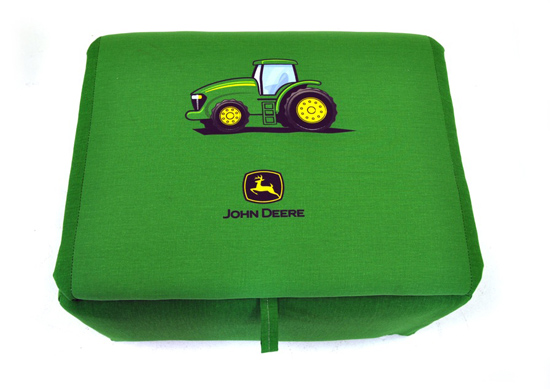 It's easy to get caught up in all these different John Deere gifts. Keep everything safe and organized with this green storage box.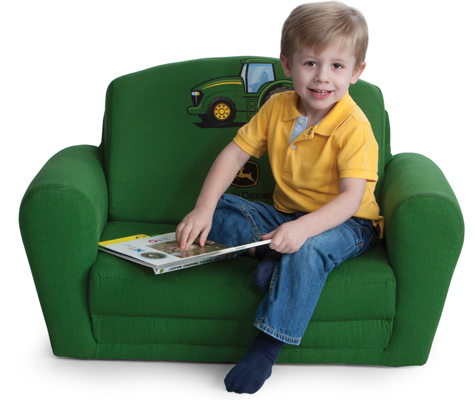 This John Deere overnight chair allows kids to sit during the day, and folds down for naptime in the afternoon and night.
John Deere's collection of fun and functional baby gifts can make even the smallest John Deere enthusiast wear the familiar green with pride. When it comes to the little ones in your life, we hope you've been inspired by our photo gallery of unique JD baby gifts!
Photos courtesy of Johndeeregifts.com.
If you enjoyed this post, check out more like it on our Facebook page!
You might also like: