We all have a lawn lover who spends hours mowing, trimming, and tending to every blade of grass. With the holiday season approaching, now is the perfect time to surprise your friends or family members with some John Deere gifts to make their lawn care tasks more efficient and enjoyable. From practical accessories to heavy-duty lawn care equipment, here are 10 unique John Deere holiday gift ideas to improve their lawn care experience.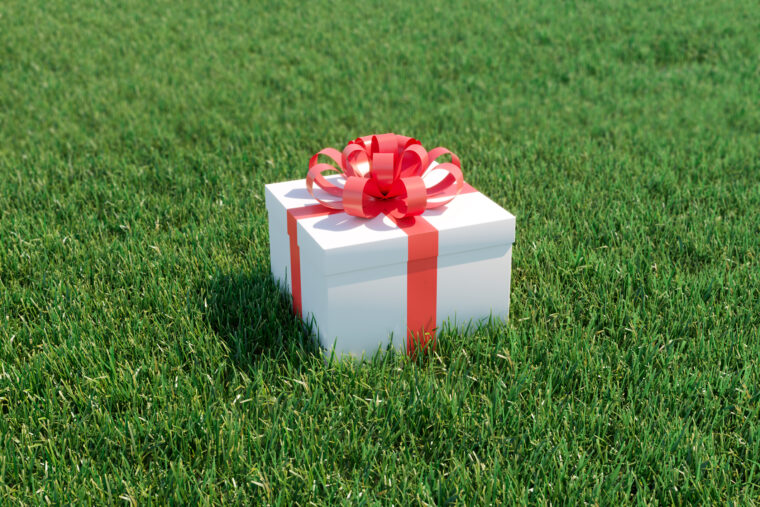 What are John Deere Holiday Gifts?
John Deere holiday gifts are the perfect choice for lawn enthusiasts who take pride in their outdoor spaces or work in landscaping. Whether it's batteries, home maintenance kits, garden hoses, or even a brand-new John Deere lawn mower, these thoughtful holiday gifts will make lawn care more efficient and comfortable for your friends and family this holiday season.
Why Choose John Deere in Buying Gifts for Lawn Lovers?
John Deere has built a reputation for producing high-quality, durable, and reliable equipment. Choosing a John Deere lawn care accessory or equipment means selecting a product that embodies innovation, quality, and a genuine passion for outdoor work. With John Deere lawn care gifts, you can make the holiday season merry and lawn care more convenient and enjoyable.
What are the Best John Deere Holiday Gifts for Lawn Lovers?
John Deere offers a wide variety of lawn care accessories and equipment for personal or commercial use. The following are just a few unique gift ideas for lawn lovers:
1. Batteries
StrongBox™ Standard Duty and StrongBox™ Original Equipment batteries are useful gifts — especially in the winter when batteries are more prone to dying. These durable, thoroughly quality-tested batteries are designed for lawn mowers, ATV/UTVs, SUVs, agricultural, construction equipment, and more.
StrongBox™ Original Equipment batteries feature higher cold-cranking amps and longer warranties to ensure equipment runs smoothly even in harsh conditions. Meanwhile, StrongBox™ Standard Duty batteries are ideal for light-duty and older equipment, offering industry-standard specifications and warranties.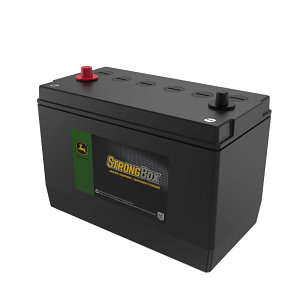 2. Home Maintenance Kits
John Deere offers several DIY maintenance kits to help lawn lovers easily handle their repair needs. The LG185 Home Maintenance Kit and LG265 Home Maintenance Kit have everything needed for routine maintenance on John Deere lawn mowers, including engine oil filters, fuel filters, air filters, spark plugs, and engine oil. Each kit is compatible with different lawn mower models, so verify compatibility on the John Deere website before buying.
The LG278: Filter Maintenance Kit is also an excellent choice for maintaining several X series lawn tractor models. It includes inline fuel filters, engine oil filters, oil change labels, spark plugs, engine air cleaners, engine air filter elements, and engine oil.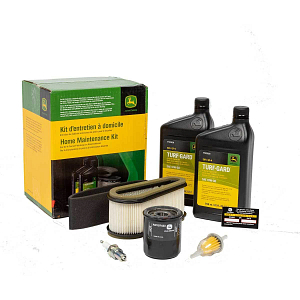 3. Rubber Garden Hose
To help keep your lawn lover's garden green and beautiful, consider gifting them a John Deere 50 ft. Rubber Garden Hose. This heavy-duty garden hose features a 500 PSI burst strength and ergonomic female grip with the John Deere logo. It's perfect for watering expansive lawns and sweeping gardens.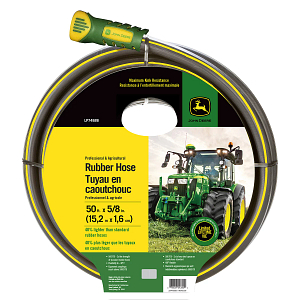 4. Broadcast Spreader
Ideal for medium-sized lawns, John Deere's 50 lb. Push Broadcast Spreader allows for precise and efficient spreading of seeds, fertilizer, and other materials. The Tow Broadcast Spreader, on the other hand, is designed for heavy-duty applications over larger areas. It can easily attach to a lawn tractor to make spreading even easier.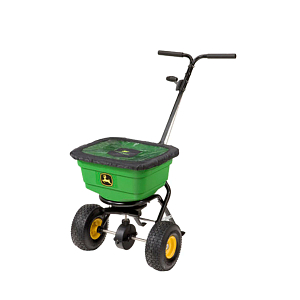 5. Eddie Bauer® Vest
A John Deere-branded Eddie Bauer® Vest or Eddie Bauer® Ladies Fit Vest is a practical and stylish gift. These fleece-lined vests feature a 4-way stretch and interior invisible pockets. Specifically designed for outdoor enthusiasts, they're warm, waterproof, breathable, and support a high range of mobility.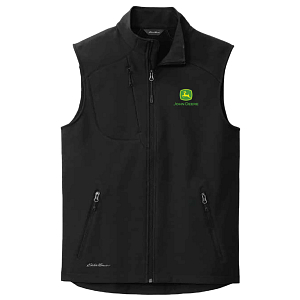 6. Garden Flag
Help the John Deere enthusiast in your life decorate their lawn or garden with durable, polyester garden flags. The 2 Sided Black Trademark Garden Flag features the classic John Deere logo and adds a touch of style to any lawn or garden. Meanwhile, the whimsical 2 Sided Vintage Tractor Garden Flag features a vintage tractor design on one side and a nod to John Deere's origin on the other.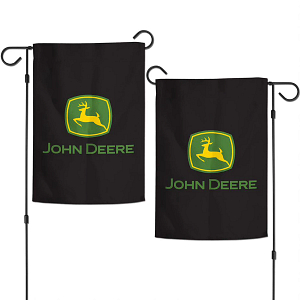 7. John Deere Lawn Mower
To impress your lawn lover, consider gifting them a John Deere Lawn Mower to help up their lawn care game. John Deere offers a wide range of models for every lawn size, including residential zero-turn mowers optimized for precision. Regardless of your option, your gift recipient will enjoy a reliable, easy-to-use mower specially designed to provide efficient lawn care.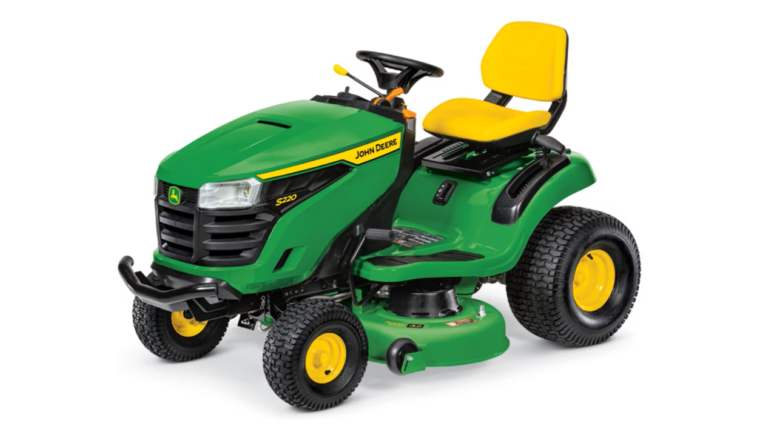 8. John Deere ZTrak™ Zero-Turn Mowers
For those with larger lawns or professional landscaping needs, commercial ZTrak™ zero-turn mowers provide exceptional speed and maneuverability, making them perfect for maintaining extensive areas efficiently. Equipped with MICHELIN® X® TWEEL® Turf airless radial tires, they'll never slow your lawn lover down by needing a patch for a flat.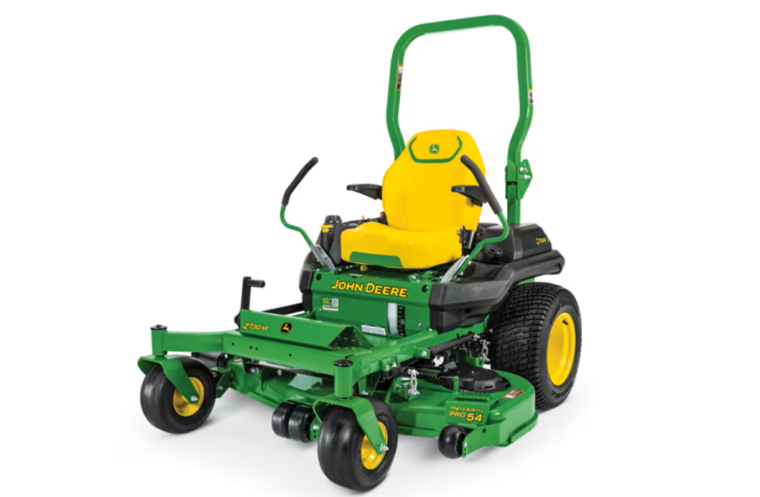 9. John Deere QuikTrak™ Stand-On Mowers
The QuikTrak™ stand-on mowers are designed for professional landscapers who need ease of operation and high productivity. The stand-on design gives the rider the ability to hop on and off quickly to move obstacles, boosting efficiency. They come in several series, allowing you to select the right fit for your lawn lover.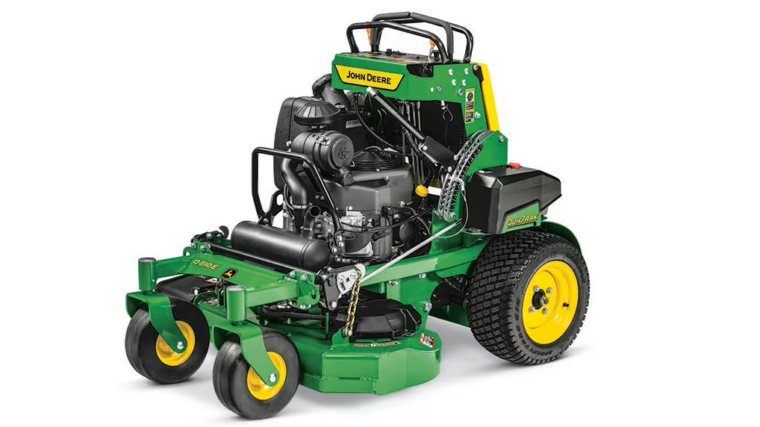 10. John Deere Commercial Walk-Behind Mowers
The ergonomic controls of the John Deere commercial walk-behind mowers are optimized to relieve strain and minimize fatigue for users with large areas to mow. These mowers are built to provide maneuverability for precise cutting and are an excellent gift for friends or family who landscape professionally.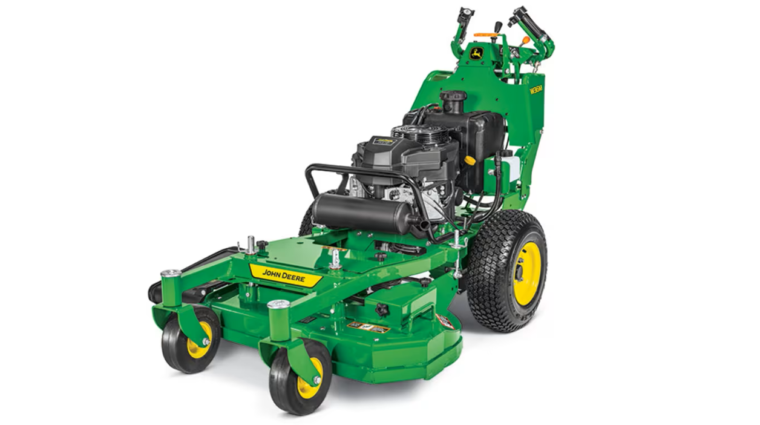 Where Can I Find John Deere Holiday Gifts?
You can find these unique John Deere holiday gifts for lawn lovers at John Deere dealerships, authorized retailers, and in the holiday gift guide section of the official John Deere website. Shopping directly from John Deere ensures that you receive genuine products backed by the brand's reputation for quality and reliability.
If you enjoyed this post or want to read others, feel free to connect with us on Facebook, Pinterest, Twitter, or Instagram!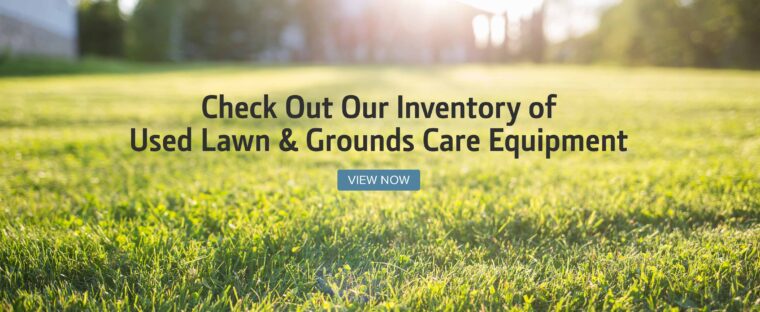 You might also like: