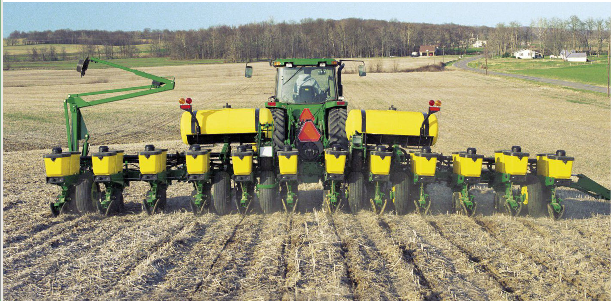 The spring planting season is a narrow window of time for getting your seeds in the ground, but the John Deere 1760 Planter provides farmers with the efficiency needed to stay on schedule. Factors such as weather, temperature, soil condition, and farm equipment productivity can make or break the success of your season's crop production, but the features found on a John Deere 1760 Planter ensure that seeds are put into the ground at the proper depth and placement, despite field conditions or tillage methods.
Versatility: The wing-fold flex design of the JD 1760 planter frame makes it conveniently transportable; when folded up, it's 12 feet wide, which makes it small enough to fit through any space the tractor pulling it can fit through. This wing-fold design also allows the planter to adjust based on slopes or field obstacles; operators can unfold the wings with the hydraulic controls and then lock the wings in the desired place.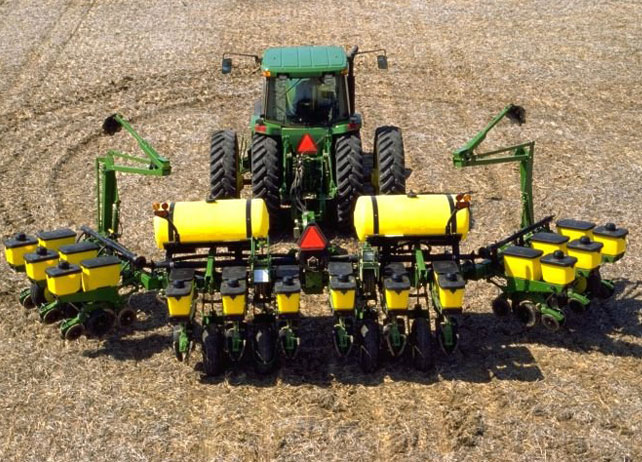 Efficiency: With a combination of seed containers and liquid fertilizer containers, the John Deere 1760 Planter lets you do two jobs at once. Farmers can easily plant seeds and fertilize them in one pass, cutting down on the amount of time associated with spring planting.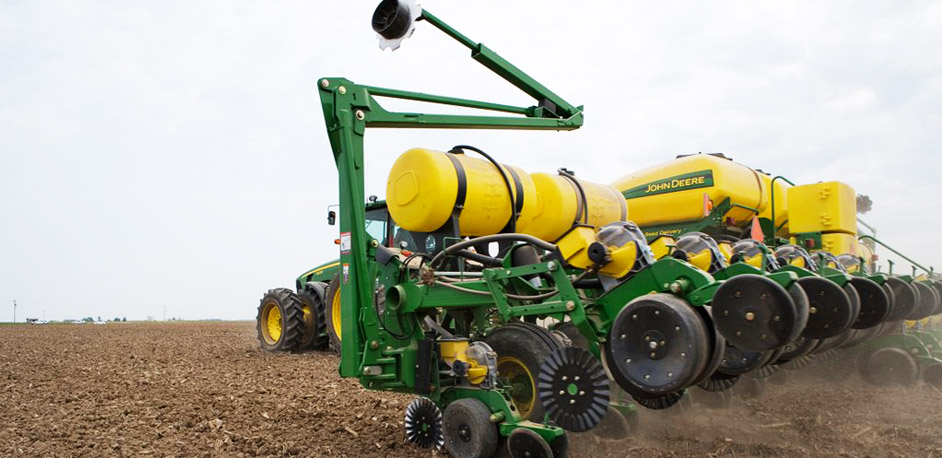 Power: Whether your field is prepared with conventional-till, mulch-till, or no-till, the JD 1760 is strong enough to get your seeds into even the toughest ground. The heavy-duty frame, along with the weight of the planter, can cut through any soil condition without flexing up in the center during planting.
Every farmer's business success is reliant on how hospitable the natural environment is for crop growth. While there will always be multiple factors outside of a farmer's control, equipment like the John Deere 1760 Planter helps to navigate around the inevitable obstacles so that every planting season produces a plentiful harvest.
If you enjoyed this post read more like it on our Facebook page!
All photos courtesy of Deere.com
You might also like: