Size isn't everything; oftentimes it's the strength and power of a machine that determines success. The same is true for the John Deere 7030 Small-Frame series of tractors. Under the hood of the 7030 series is a work horse of a tractor that is ready to accomplish any task from mowing and baling to seeding and planting.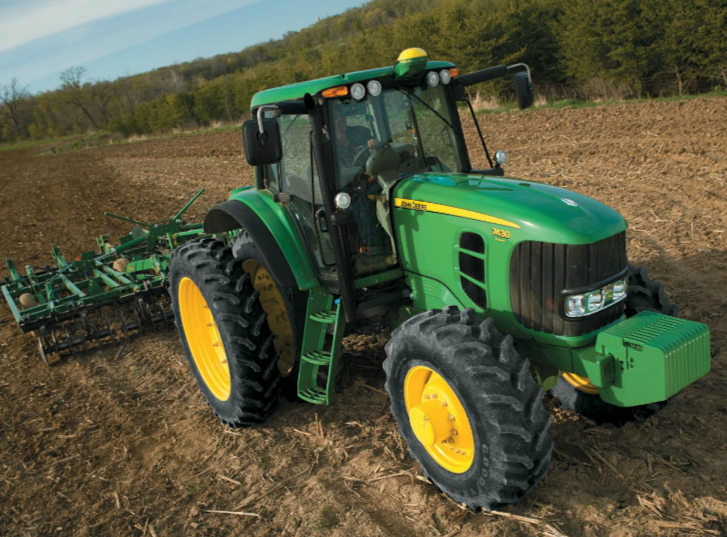 The 7030 small-frame series is built especially for livestock and row crop farms that require a machine capable of completing grueling tasks. One of the key features that makes it such a reliable piece of equipment is the PowerTech™ E engine, which comes standard with every 6030 and 7030 premium model. When working through rugged fields, the PowerTech E engine makes it possible for the tractor to maintain a constant speed despite heavy load conditions.
The PowerTech™ E engine is the heart of the tractor, as it keeps everything else on the machine functioning properly. Dual temperature cooling in the radiator makes heat exchange highly efficient and is entirely maintenance free. The result of this cooling exchange within the engine is minimal power used on propelling a fan, less maintenance time for the operator, less fuel consumption, and reduced service time.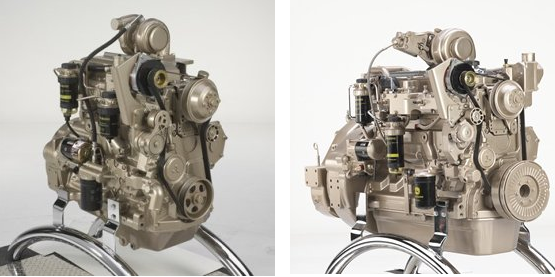 Along with the power that comes from the engine, the 7030 small-frame series offers increased efficiency, thanks to the hands-free AutoTrac™ systems. John Deere has begun offering programs such as the GreenStar™ Lightbar and Parallel Tracking that act as cruise control for a tractor while the operator is completing the task at hand. Depending on the level of accuracy needed, farmers can chose AutoTrac activations that are intended to increase farming efficiency, precision, and crop yields.
For any heavy-duty job you have to get done, the JD 7030 small-frame series packs enough power to complete the task with productivity, durability, and efficiency all the while keeping you comfortable in the cab.
If you enjoyed this post read more like it on our Facebook page!
You might also like: