John Deere equipment is often used for professional and industrial purposes across construction, golf and turf, forestry, agriculture, and more. However, brand loyalty doesn't need to stop there as Deere offers a variety of products for the professional and personal workshop, as well as around the house.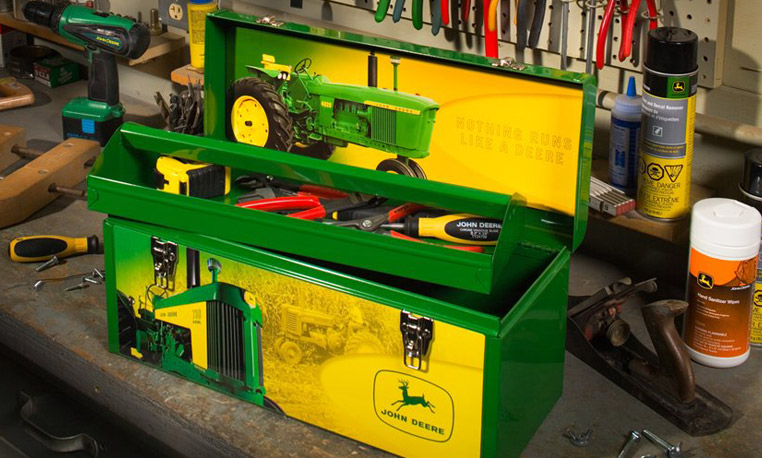 Let's take a look at 15 different John Deere home and workshop products that truly show brand affinity, bringing the Deere logo into the home or workshop of customers.
Air Compressors/Tools/Compresserators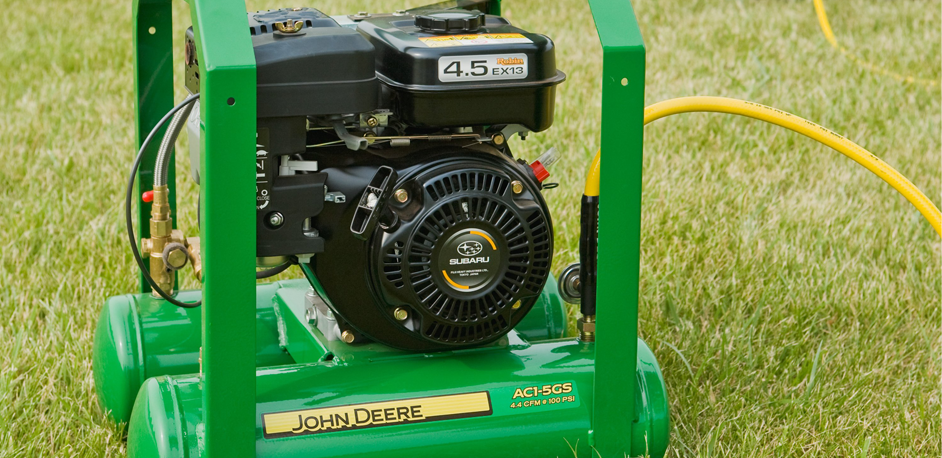 Deere's air tools provide more power to the owner's workshop through a wide range of tools including wrenches, drills, sanders, and more. These tools can be powered through air compressors or compresserators, which provide both air and electricity.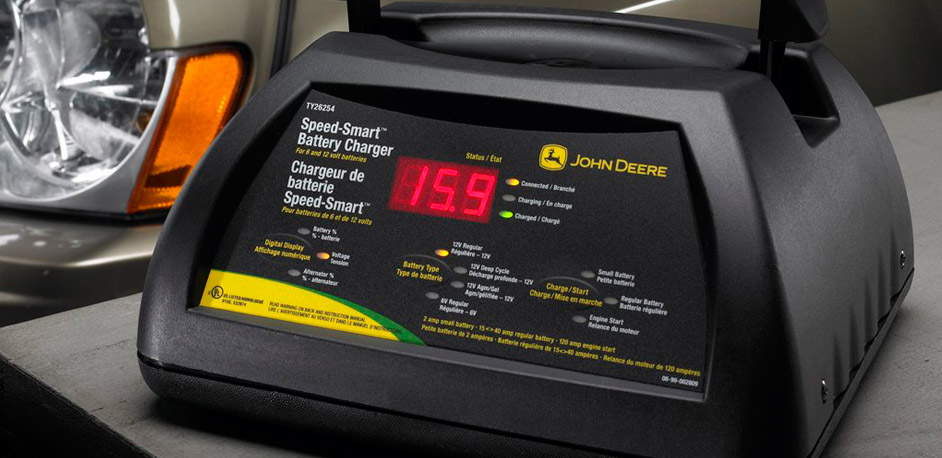 Arm the workshop with battery chargers that are available in heavy-duty models for professional technician use or standard duty models for everyday home use.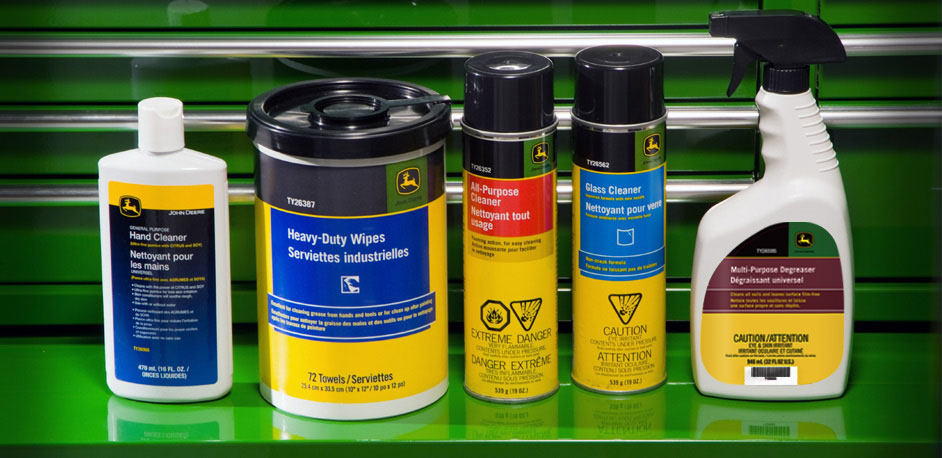 John Deere offers chemicals such as cleaners, oils, and lubricants for all the toughest jobs that may be faced.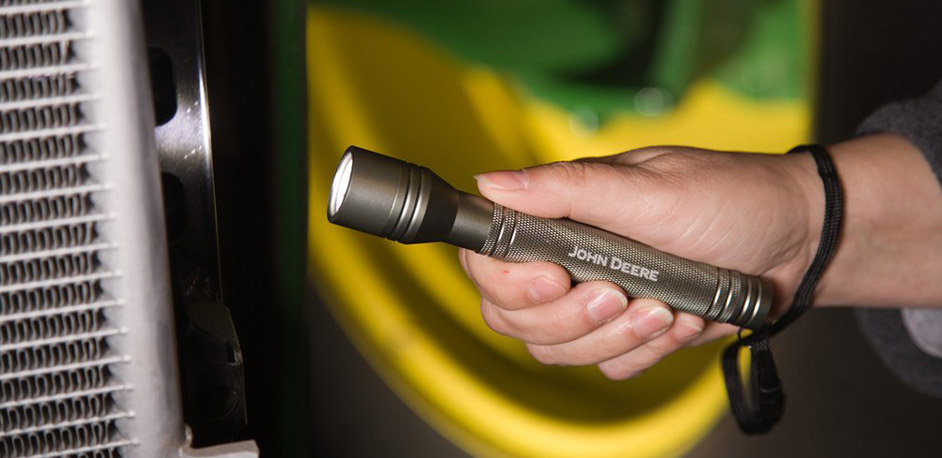 Deere offers a variety of flashlights designed for all purposes, ready to light the way in the shop, at home, or outdoors. From compact size (pictured above) to heavy-duty waterproof, chemical-resistant, and more, these flashlights are ready to make darker situations brighter.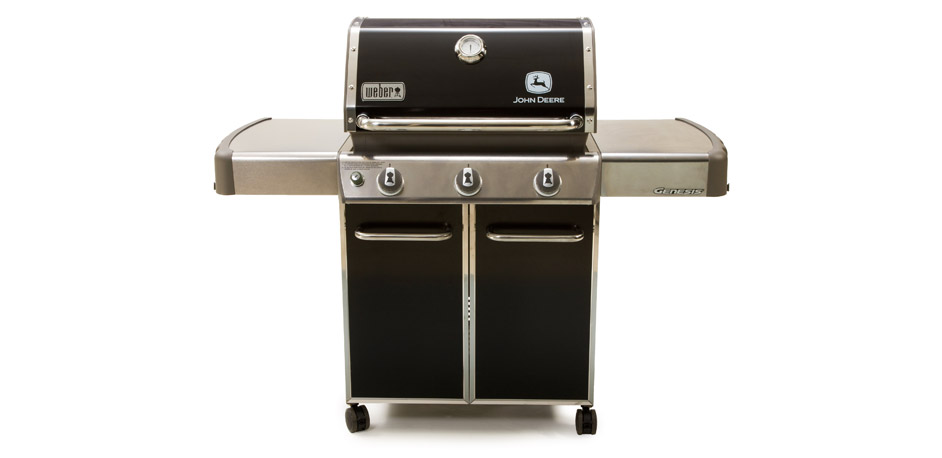 Show your brand affinity while grilling with Deere's steel burners and cast-iron cooking grids. These grills are designed to last for years thanks to weather-resistant Perma-mold material.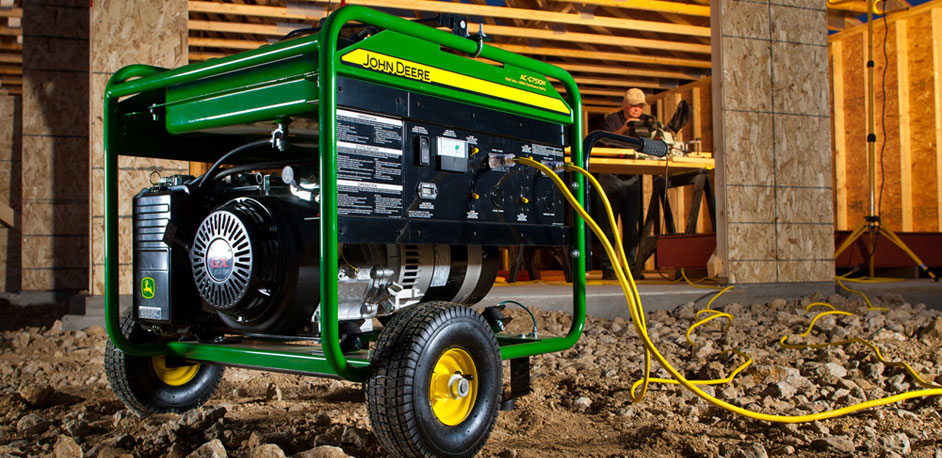 For home or business owners as well as contractors who need to take electricity with them on the go, generators are the perfect companion. Various models are offered depending on size and watts desired by customers.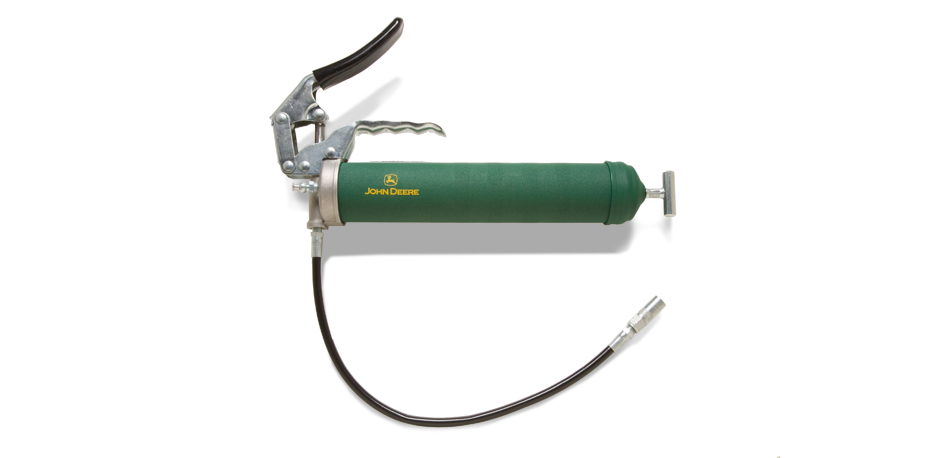 A variety of sizes and styles are available, each ment to meet the needs of customers.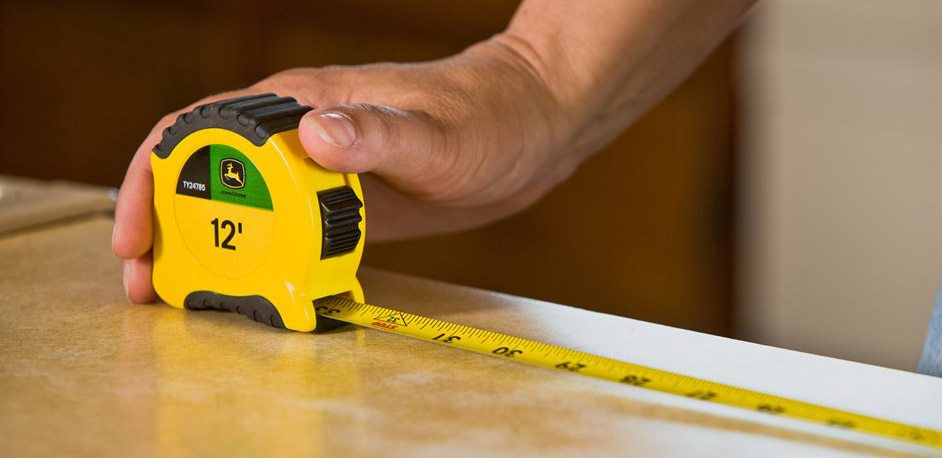 From tape measures, to screwdrivers and tool sets, Deere's hand tools are perfect for the weekend handyman or the everyday professional contractor.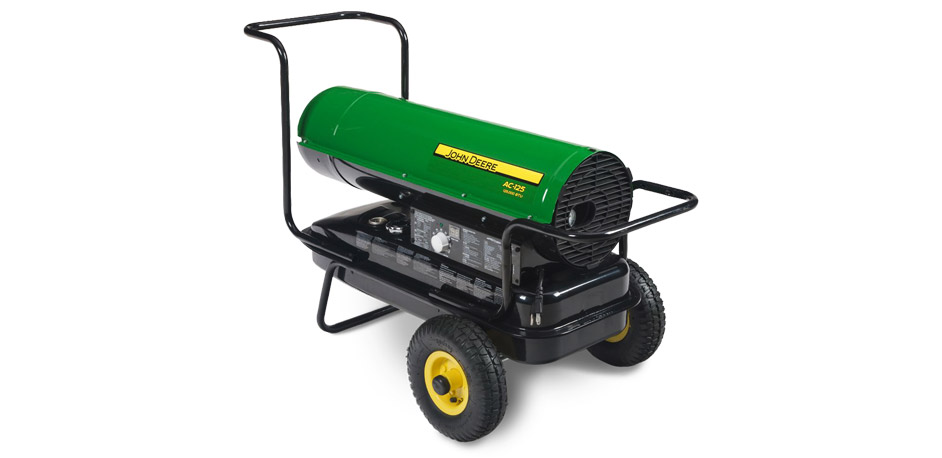 Whether you're trying to get a job done during the frigid months, or the cold is simply keeping you from having a good time, kerosene-fired space heaters will warm things up in large and small spaces.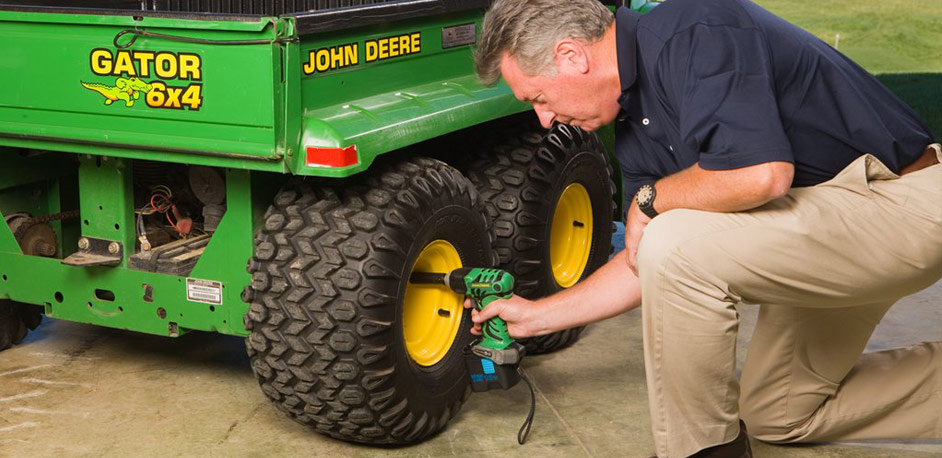 From impact wrenches to saws, Deere offers a complete line of power tools ready to take on projects both large and small.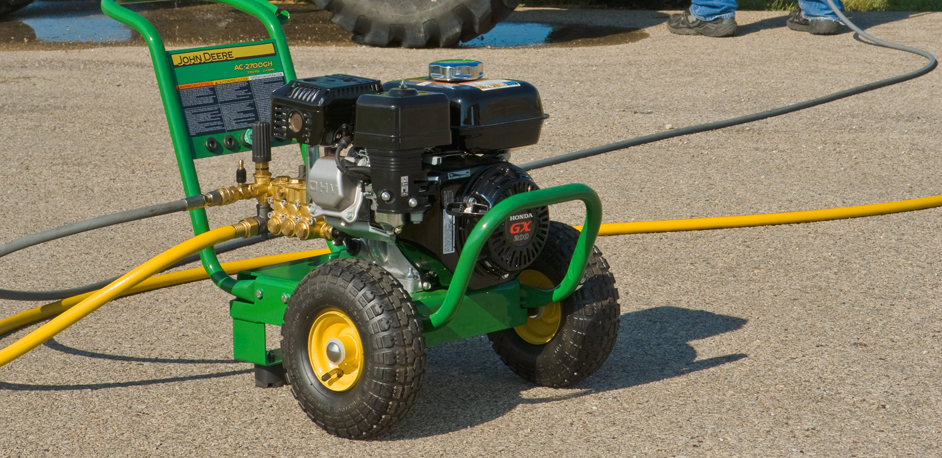 These washers are designed to handle any cleaning project, large and small. There is even a "GatorPal" model which is designed to fit in the back of John Deere Gators for cleaning in remote areas.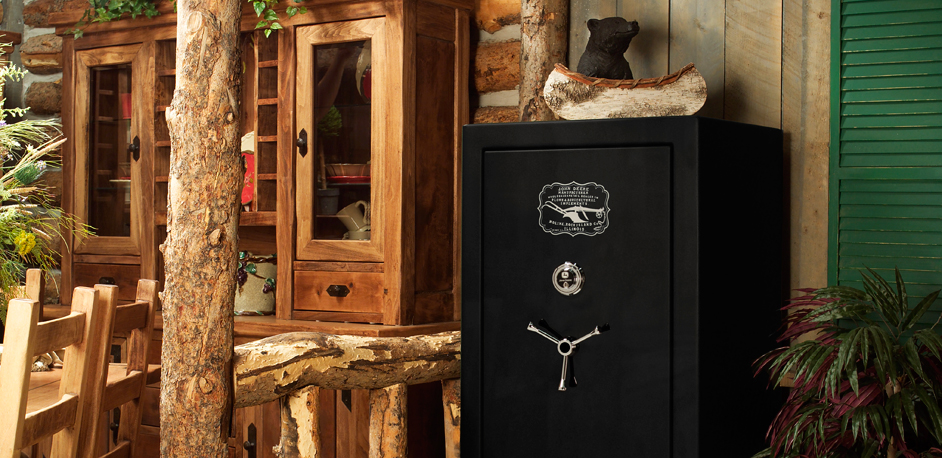 These safes come with a lifetime warranty against break-ins, attempted break-ins, and fire damage. Best of all, their elegant design allow them to be placed anywhere in the home.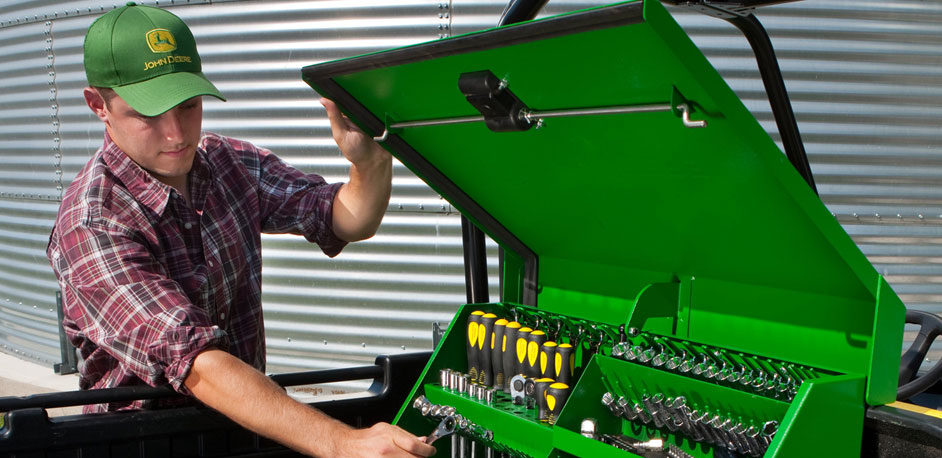 Protecting the tools you work with every day is important. Deere's tool storage including tool chests, truck boxes, and jobsite boxes, will allow owners to transfer tools or simply keep them locked away in a safe place.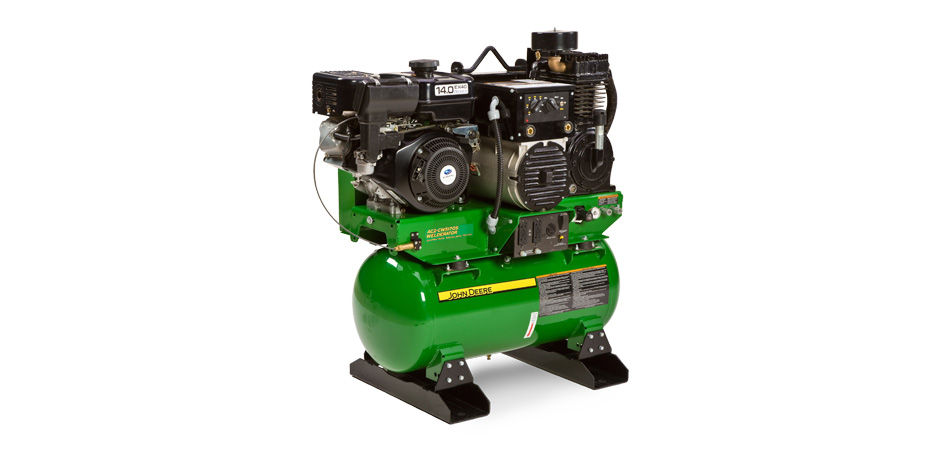 The Welderator combines a welder, two-stage air compressor, and a 5,000 max watt generator all in one piece of equipment. This saves money, space, and reduces load capacity when taken on the go.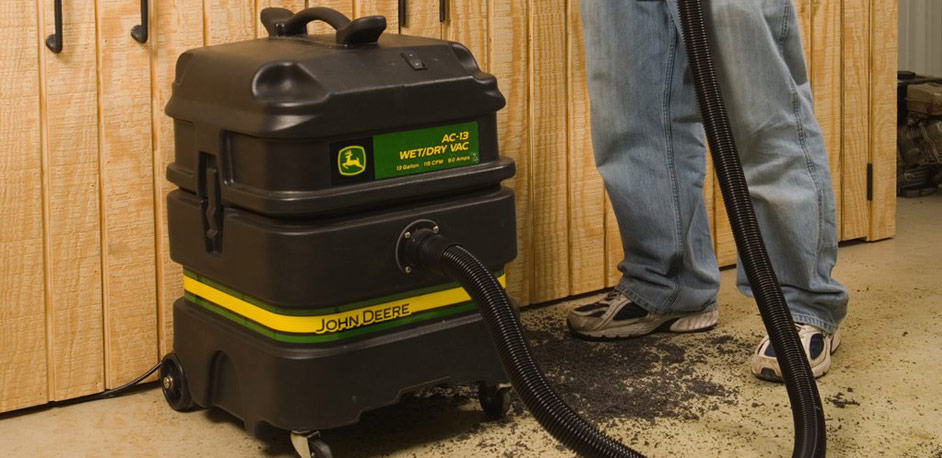 Accidents and messes happen around the job site. These wet and dry vacuums offer ample power and self-cooling motors that increase lifespan.
The love for Deere can be shown outside of the workplace, bringing it into the home or office with a variety of John Deere home and workshop products. If you enjoyed this post or want to read others, feel free to connect with us on Facebook or Google+!
You might also like: