Some agriculture enthusiasts are fortunate enough to have a woman in their life that loves the John Deere brand just as much as they do. Not only do they adore using Deere equipment on the farm, but they also enjoy incorporating products in their homes, cars, and closets. For those that have struggled finding this particular person gifts in the past, we've put together a list of the top 10 gifts that every John Deere girl must have.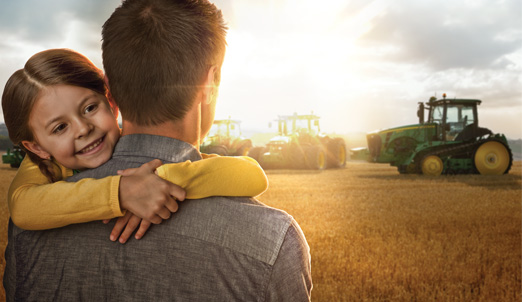 Whether for a special occasion or no reason at all, there's no way true John Deere girls won't appreciate the gift of green, yellow…and pink. Let's take a look at some unique items to give your lucky girl.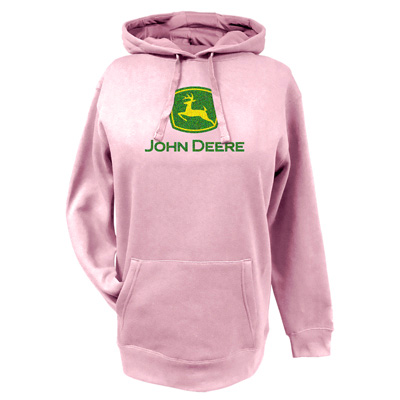 This John Deere lady pullover sweatshirt is comfortable and stylish, with a hood and glittery logo. For those cool summer nights or cold winter ones, John Deere girls will keep warm and snug with this soft sweatshirt.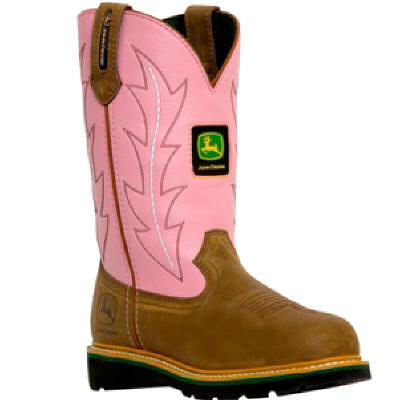 These pink and tan John Deere women's boots make the perfect gift because of their practicality. With moisture-wicking features and wrapped cushion insole, these boots will keep feet dry and comfy.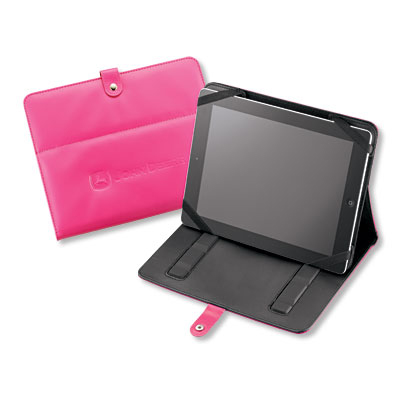 This useful John Deere deluxe tablet stand functions as both a protective cover and a method of display. Whether for an Ipad, Android or e-reader, this tablet stand will surely do the trick.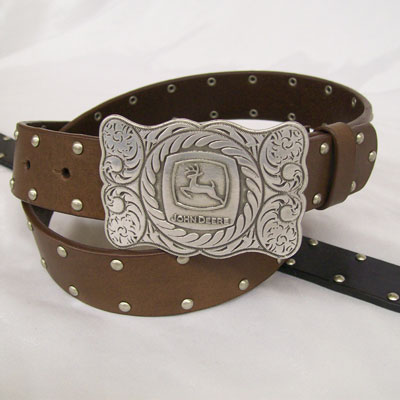 This genuine leather belt incorporates a unique floral plaque for John Deere girls to express their loyalty to the brand. With the brand's classic logo displayed on the front of the buckle, this accessory allows agriculture fans to show their dedication to the land.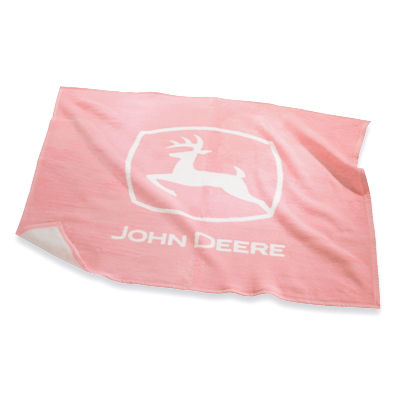 What better gift is there to give than an ultra soft heavy fleece blanket? It's guaranteed to provide warmth in all sorts of otherwise uncomfortable situations. The added appeal of its precious pink coloring doesn't hurt either.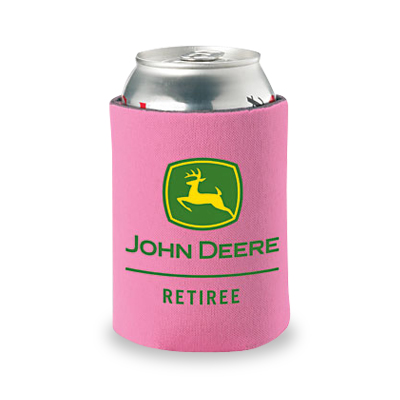 With this "retiree" koozie, you will be giving the respectable gift of a cold drink. It's a great gift for someone who has spent plenty of time on her John Deere tractor and is ready to kick back and unwind.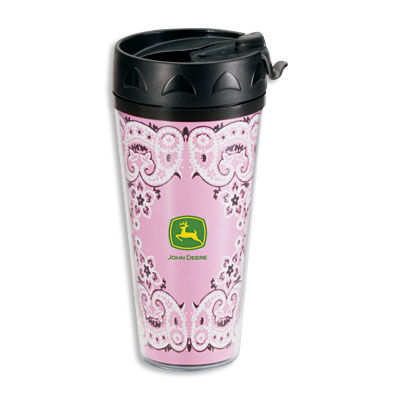 The voyager pink bandana tumbler has a country bandana printed around the cup and the timeless green and yellow logo on the front. John Deere girls will no longer have to deal with inconvenient spills or drips with this screw on locking top.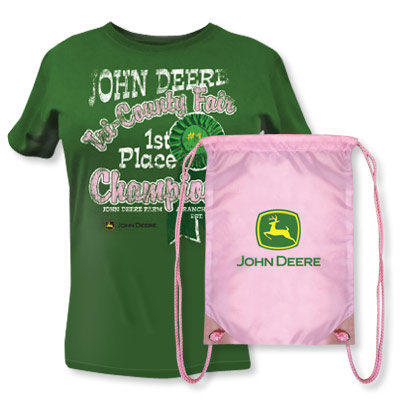 A two-in-one gift for a Deere loving girl can do no harm. This combo includes a screen printed Tri Country Fair 1st Place Champion t-shirt and a pink drawstring backpack. The special lady in your life will be able to keep her hands free while wearing her brand new tee!
"Plant Happiness" Shirt & Pant Set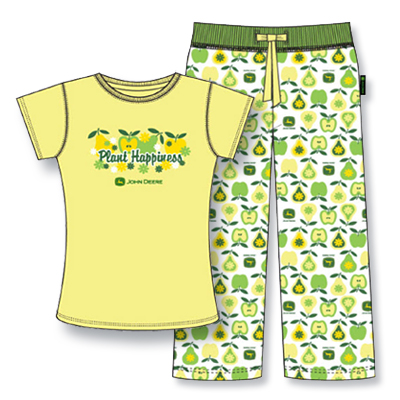 For a girl who rightfully deserves some time to lounge around the house, this "Plant Happiness" set is a must. The classic Deere logo is printed right below the "Plant Happiness" to constantly remind your girl of when she is in her happiest state of mind!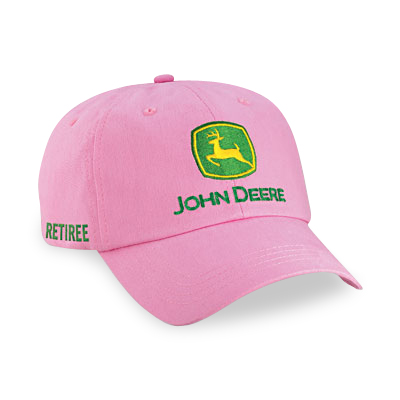 Lastly, this John Deere "retiree" hat is a great way to reward a retired woman in your life. The best part of this hat is arguably the words "Nothing Runs Like A Deere" proudly printed on the back.
Hopefully this list has helped prepare you for upcoming occasions to be celebrated with your agriculture-loving lady. And, remember that John Deere girls can never get enough gifts! If you enjoyed this post, or want to read others, feel free to connect with us on Facebook or Google+!
You might also like: