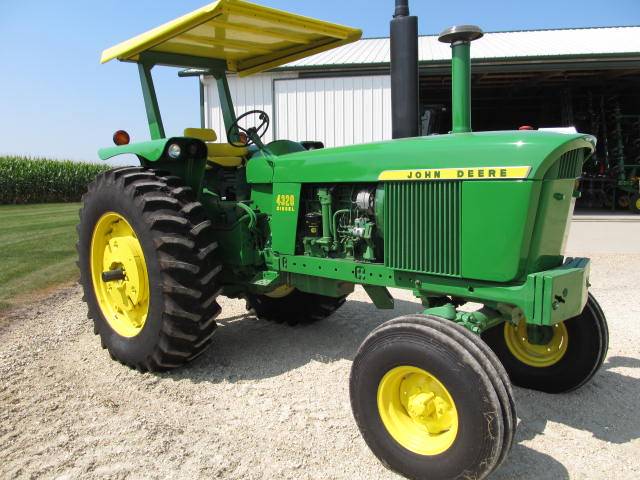 November 2, 2013 was a record-setting day for auction sale prices on tractors, in particular, John Deere 4320 tractors.
The 1972 JD 4320 pictured above (restored, diesel, canopy, 7,000 hours) sold for $31,250 on a farm retirement auction by Hoge Auctioneering in Springville, IA. This sale feature a TON of late-model farm equipment, which all sold on the high side by the way, yet auctioneer Andy Hoge told the one item he fielded the most the calls on leading up to auction day?
Yep, this beautiful 1972 JD 4320.
$31,250 stood as the new record high auction sale price I've ever seen on a JD 4320…for about 45 minutes that is, because on the same afternoon of November 2, 2013 in Davenport, IA at Mecum Auctions big tractor & memorbilia collector sale, another 1972 JD 4320, this one restored, open station, diesel, with 6,800 hours, sold for $38,000. Wow. Here's a pic: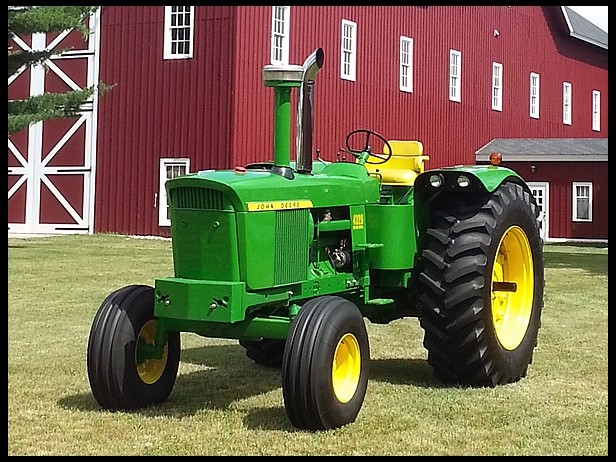 So this trend I've been calling "The New Collector Tractor" continues to gain momentum, I'm talking tractor models from the mid 1960's – mid 1970's. Do I see this trend slowing any time soon? No, I do not.
You might also like: