The John Deere 4320 compact tractor is a powerful and versatile machine. It boasts an engine with a cost-effective, clean design, the option of the PowrReverser™ or the eHydro™ transmission, and a wide range of attachments that ensure maximum versatility. Your John Deere 4320 compact tractor can be whatever you want it to be, so let's take a look at some interesting aspects of the machine to help you decide how you want yours to function.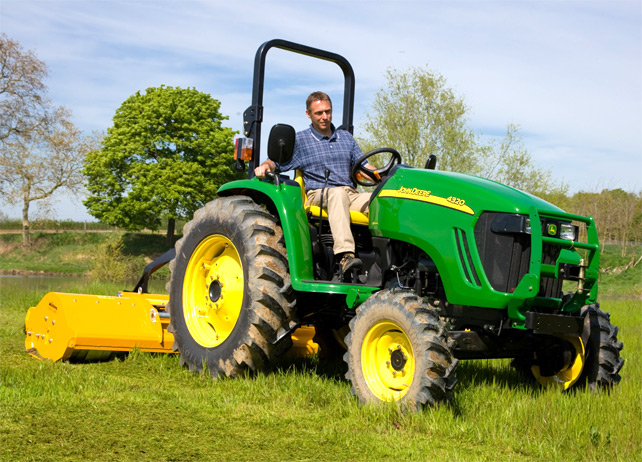 Ready to experience the power and precision of John Deere machinery? Contact us today!
Turbocharged Diesel Engine
The John Deere 4320 compact tractor features a turbocharged diesel engine. This diesel engine increases the power that is produced without running the risk of causing any damage; putting a regular gas engine under this level of pressure could cause it to spontaneously detonate. One of the reasons that the Deere 4320, along with other John Deere tractors, is made with a diesel engine is because it can undergo such turbocharging pressures.
Diesel engines can also easily accept synthetic fuel and convert 45% of their fuel into energy, as opposed to gas engines, which convert only 35% of their fuel into energy. For this reason, these types of engines typically run cooler.
Choice of Two Transmission Offerings
The John Deere 4320 compact tractor comes with the option of two different transmissions: PowrReverser and eHydro.
The PowrReverser transmission features a total of 12 gears (including reverse), giving the user a wide range of motion for field work and other applications. Another benefit of this transmission is its long lifespan, which can be attributed to its inclusion of "wet" forward and reverse clutches, which are more durable than dry clutches.
Of course, you can also opt for an eHydro, a three-range electronic hydrostatic transmission that features a pump and motor that drives fluids to transmit engine power. It can function as both a clutch and a transmission, and it provides high torque for startup. With the eHydro, you can match the speed of your tractor with the demands of your job. Finally, this transmission enables fast and easy direction changes because there is no clutching.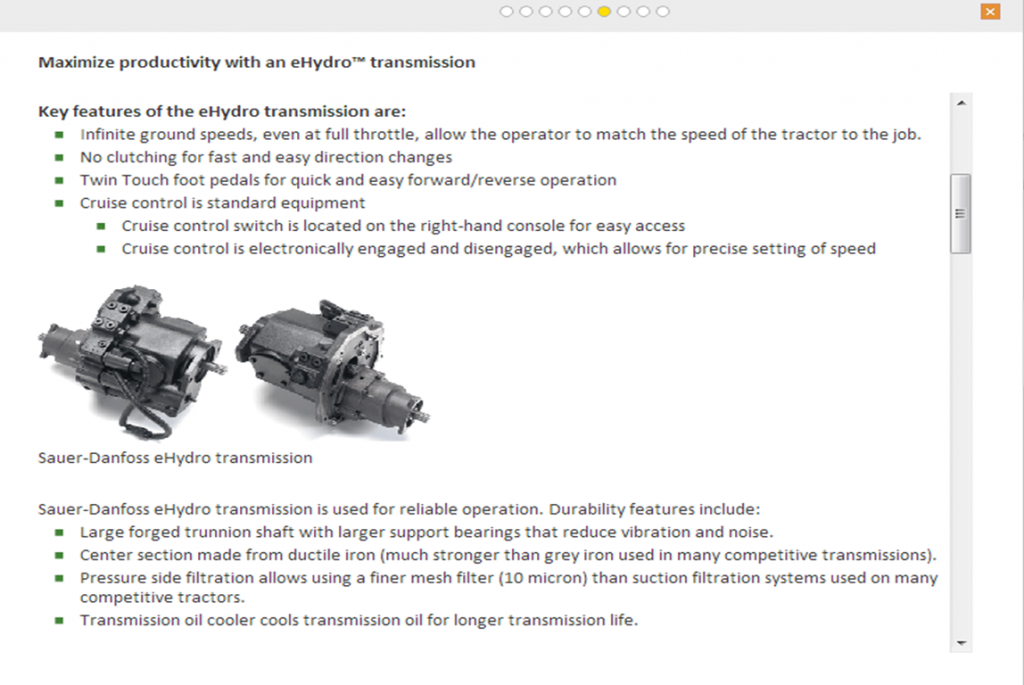 Maximize Versatility with Attachments
As with all Deere products, there is a multitude of attachments available for 4320 compact tractors. The categories for attachments for this compact utility tractor include hay, landscaping, livestock and equine, loading and digging, mowing and cutting, seeding, snow removal, and tillage. Each of these categories features a variety of attachments, meaning you can transform this machine to fit any job!
When considering the design features of the John Deere 4320 compact tractor, it is no wonder that so many utilize this machine for any number of purposes. It has a powerful engine, choice of transmissions, an array of attachments to choose from, and much more! There's a whole world to explore with the 4320, but we hope these fun facts were a good start.
If you have any questions about the John Deere 4320 compact tractor, you can contact your local John Deere dealer.
If you enjoyed this post or want to read others, feel free to connect with us on Facebook, Pinterest, or Twitter!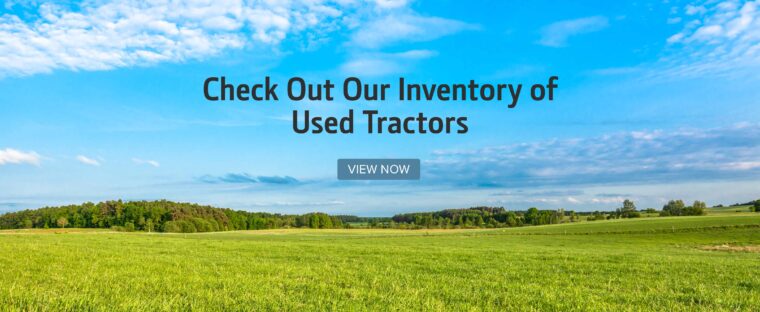 You might also like: