As the winter season prepares to enter its peak and the snow begins to accumulate on the fields, around the house, and around local businesses, John Deere compact and row crop utility tractor owners need to make sure their tractors are in an easy-to-access location. Why? Simply put, these tractors, paired with John Deere snow removal equipment can be a formidable combination, turning large snow removal projects into small tasks.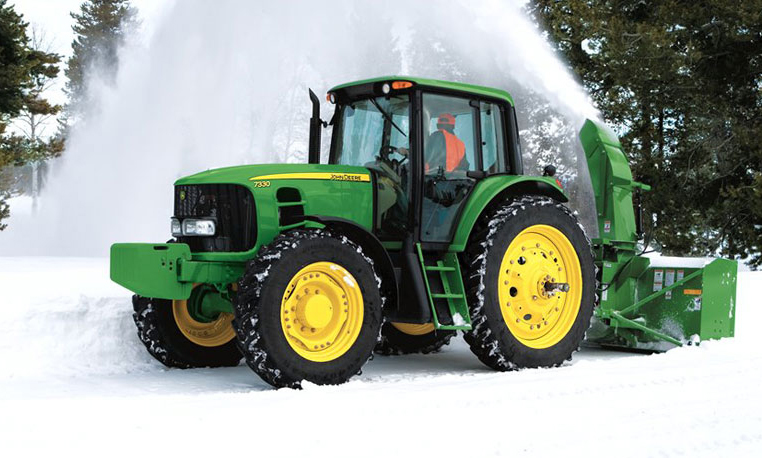 Let's take a look at eight pieces of snow removal equipment that can make the lives of John Deere owners a bit simpler this winter season.
SB11 Series 3-Point Snowblowers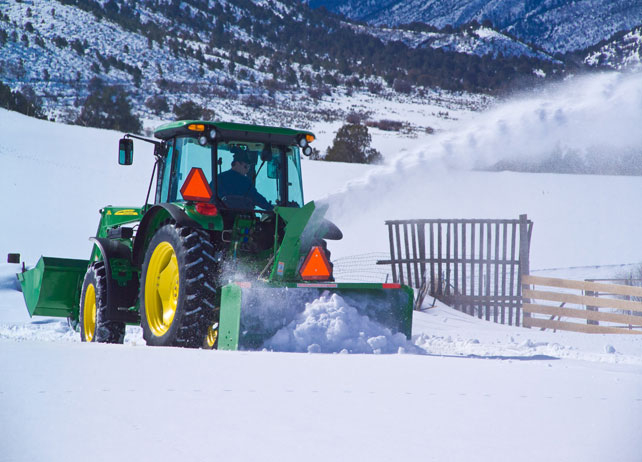 Offering a 48 to 84-inch working width, the SB11 Series Snowblowers are ideal for farmsteads and large property owners. These pieces of equipment are compatible with compact and small utility tractors with up to 90 PTO horsepower.
SB12 Series 3-Point Snowblowers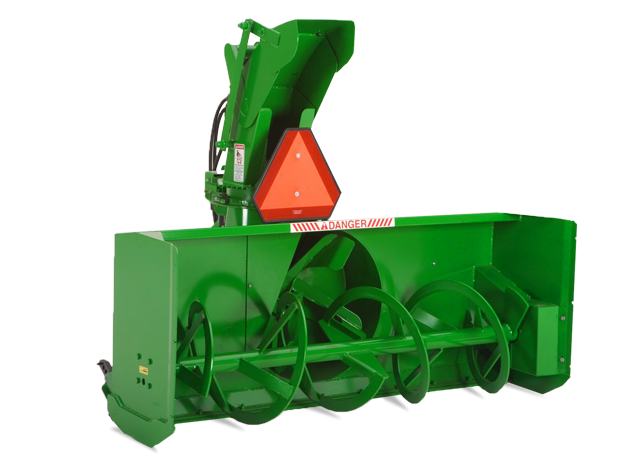 Perfect for commercial properties and municipalities, the SB12 Series possesses a 74 to 80-inch working width with enough power to move heavy, wet snow from a variety of locations.
SB13 Series 3-Point Snowblowers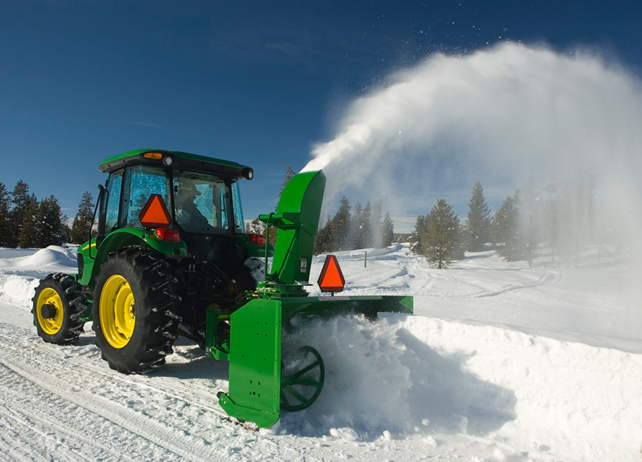 The SB13 Series should be used for heavy-duty snow removal from multiple locations. With its large 88-104 inch working width, this model is ideal for utility and small row-crop tractors up to 190 PTO horsepower.
SB21 Series Loader-Mount Snow Blower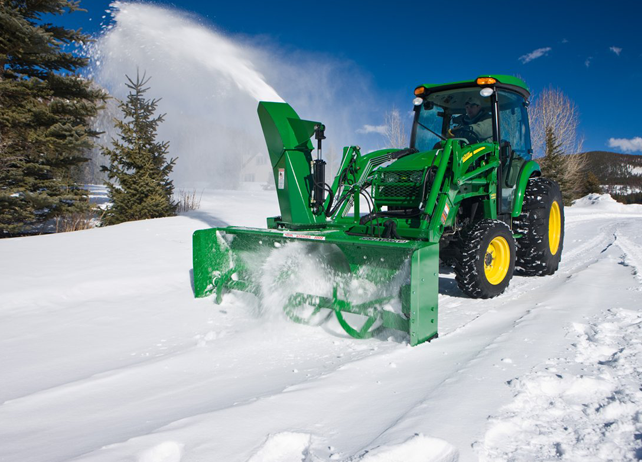 Hydraulically driven and loader-mounted, the SB21 is compatible with John Deere 300 Series Loaders. The 64-inch working width will make quick work of any snow removal project.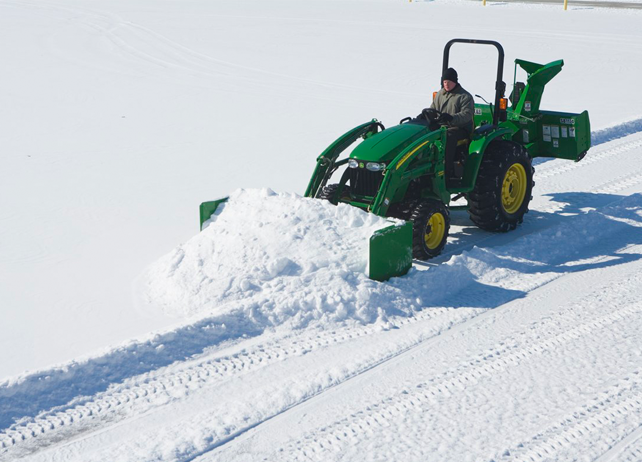 Snow pushes provide John Deere tractor owners with an opportunity to remove snow away from buildings, fences, and other hard-to-reach places in a fast, efficient manner. This model features a 98-inch working width, perfect for small to midsized snow removal projects.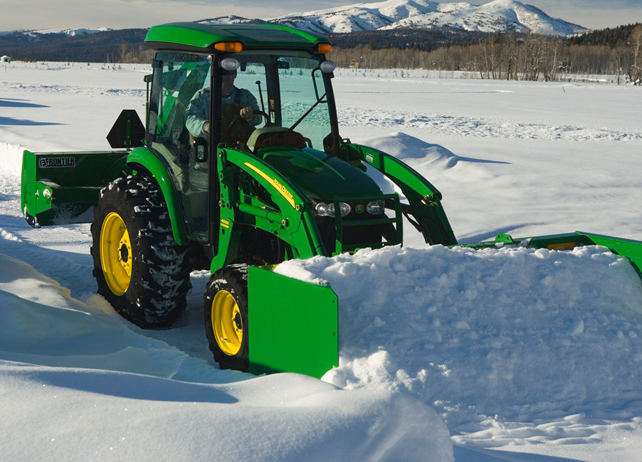 The AS11E is the perfect snow push for larger snow removal tasks than can be handled with the AS10H, thanks to the 120-inch working width.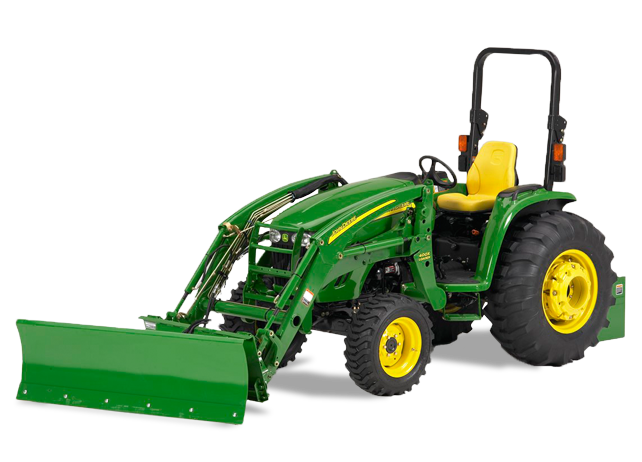 Front blades are the ideal attachments for smaller-scale snow removal projects. Curved blade edges roll snow rather than pushing it, creating a smoother, easier move. The AF11 come in working widths between 72 and 84 inches.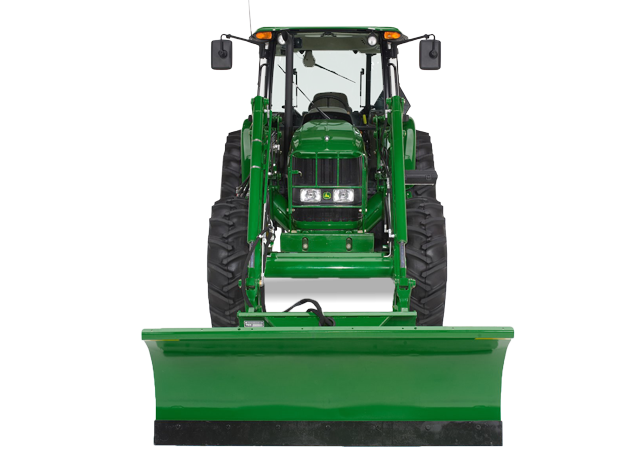 Similar to the AF11 Series, but with a larger working width (96-120 in.), the AF12 Series is a great piece of equipment for easy snow removal on a slightly larger scale than the AF11 model.
Don't let snow get in your way this winter. Attach any one of these pieces of John Deere snow removal equipment and wipe away any amount of snow with a little help from your tractor.
If you enjoyed this post or want to read others, feel free to connect with us on Facebook, Twitter or Google+!
You might also like: