With spring on the horizon and the planting season not too off in the distant future for most of the nation's farmers, it's never too early to begin thinking about ways to improve the arable operation and prepare for tillage and other pre-planting activities. The John Deere 6430 provides farmers with an opportunity to till, disc or seed the field with ease, staying one step ahead of the process at all times.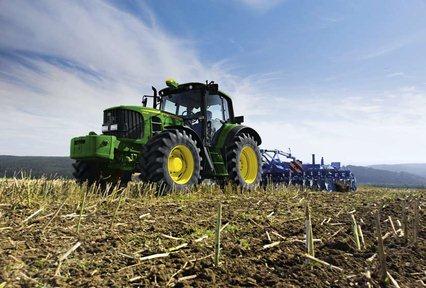 In this post, we will highlight some key features the John Deere 6430 possesses that make it the perfect tractor for preparing the field for a successful summer of crop growth.
Powerful Engine: The 6430 comes standard with a 4.5 L (120hp), PowerTech engine, designed to make arable processes a breeze. The two-valve High Pressure CommonRail (HPCR) engine delivers rapid response and efficiency to the tractor. Loads of torque and power are available thanks to the dual-stage temperature cooling system and air cooler, keeping fuel consumption and maintenance costs low.
Exceptional Visibility:  All 6030 tractor models feature a spacious cab that allows the operator to surround themselves with all-day comfort and maximum visibility. Left and right hand doors, a rear window, and an optional roof hatch with glass give operators a full panoramic view of their surroundings and overall operation while performing field work.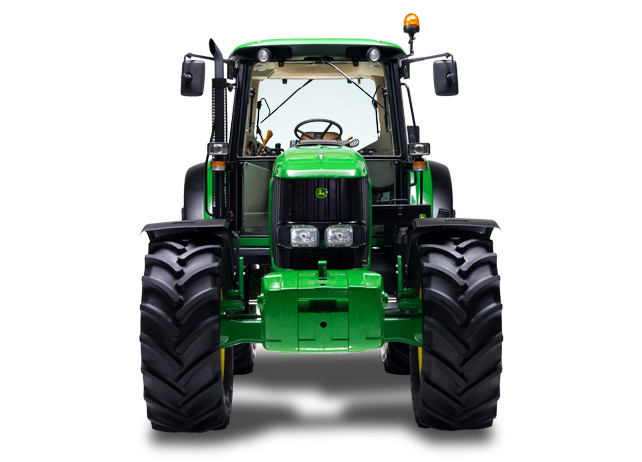 Convenient Controls: All controls needed to operate the 6430 effectively during the arable operations process are located in convenient locations. Operators can instantly change direction with the electric left-hand reverser while keeping the right hand on the controls. The tilt/telescopic steering column adjusts to fit almost any operator's needs and the easy to read instrument cluster moves in conjunction with the steering column. As we know, early spring days do not always equate with warm temperatures, thankfully, the 6430 has a heating and cooling system place within easy reach on the right-hand console.
Easy Serviceability: Servicing any 6030 Series tractors, like the 6630, is a breeze in case the operator gets stuck in a jam. The single-piece tilt hood features two different positions for easy engine, radiator and component access. Filters and other service points are easily available to help ensure that regular maintenance tasks are accomplished without difficulty.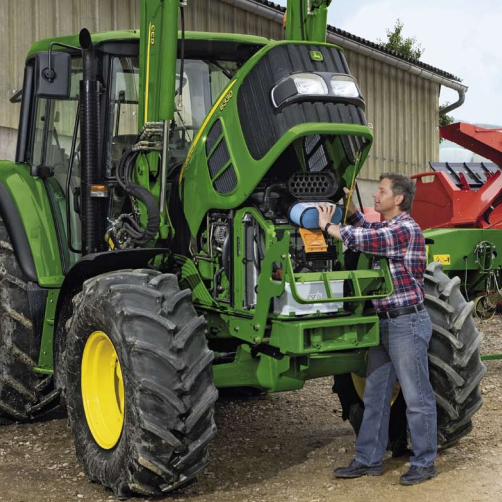 The John Deere 6430 is just one of many tractors that could be suited to simplify arable operations this spring. However, the 6430 incorporates several unique features that make it a tractor that will keep operators ahead of the curve in a time efficient manner. If you enjoyed this post or want to read others, feel free to connect with us on Facebook or Google+!
You might also like: