When thinking about John Deere products, minds often wander to the iconic green and yellow color scheme and powerful, durable machines. However, within these machines, there is an immense amount of electronics that support the brains behind the brawn.

Deere's products are designed to be just as tough as those operating them. This means all the way down to the core, including the electronics onboard. Let's take a look at some John Deere electronic solutions that meet the demands of the worksite and power the intelligence behind the steel.
Telematics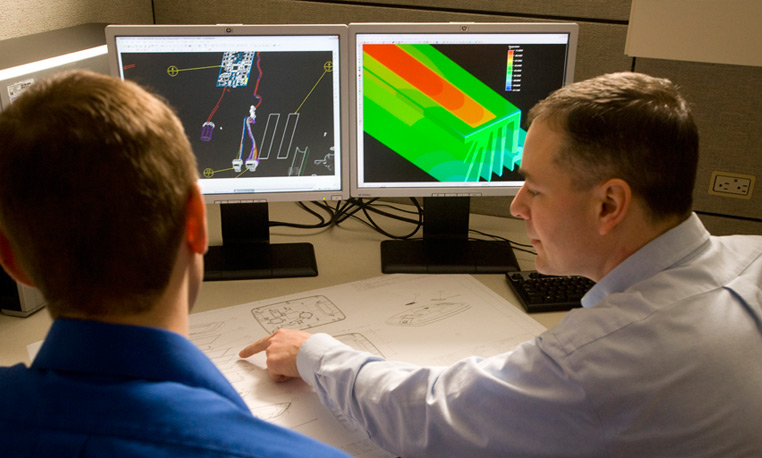 Heavy machinery-based industries of today demand reporting, monitoring, and controlling from onboard machine technologies. Effective telematics solutions provide efficient logistics, reduced maintenance, and cost control. All of John Deere's telematics systems are designed to meet the demands of the worksite, including severe temperature, vibration, and sealing requirements to meet customer demands.
Power Electronics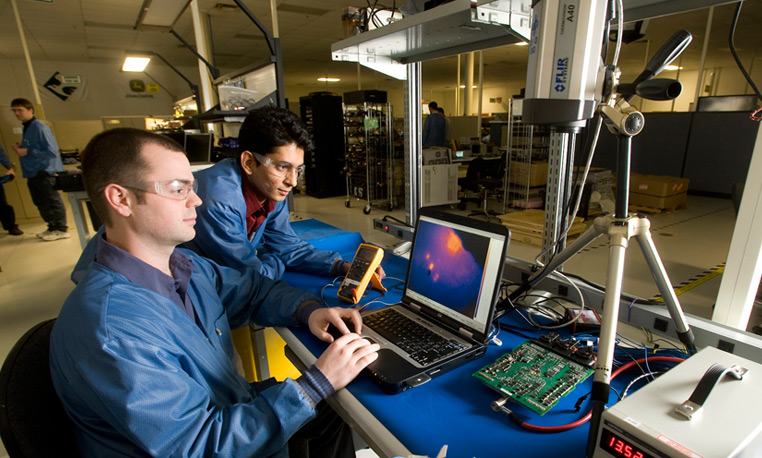 For those looking for alternatives to mechanical or electro-hydraulic systems, Deere offers efficient electronic solutions. Deere customers have access to specially-designed inverters, converters, and power distribution modules that meet their needs. Deere's power electronics capabilities include:
Expandable/scalable architectures
Systems for permanent magnet motors, switched reluctance motors and induction motors
Replacement of mechanical and electro-hydraulic systems in agriculture, construction, trucking, consumer equipment, and industrial applications
Drive system electrification for small and large equipment
Controllers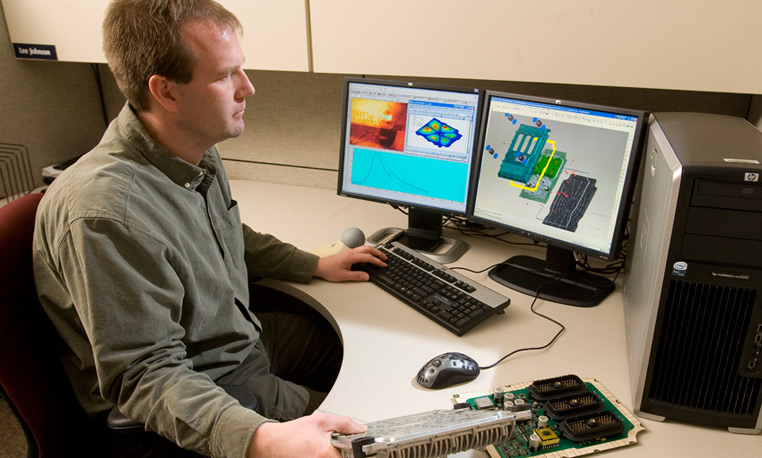 Machines that live on the worksite (fields, forests, or construction sites) are very commonly exposed to extreme temperatures, harsh chemical vapors, and possibly damaging exposure to water, dirt, dust, and rock. Each of Deere's controllers promise to get the job done despite these adverse conditions thanks to automated conformal coating equipment and full potting capabilities. The unique packaging technology improves sealing and component density while enabling efficient managing of thermal loads from high-current electrical solid-state switching devices.
Displays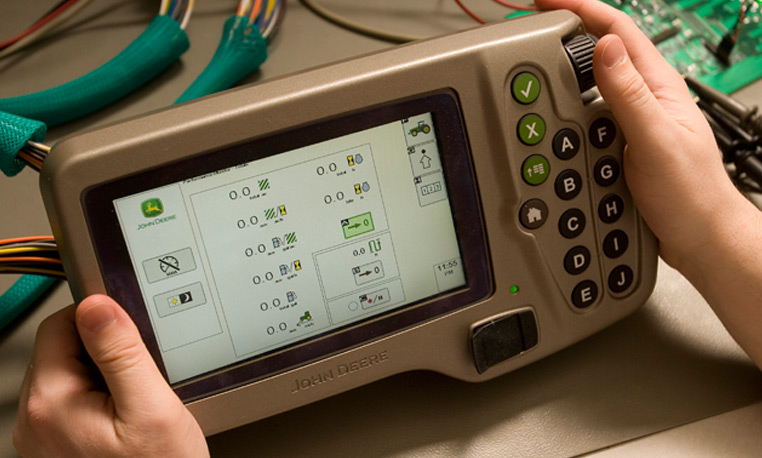 As AMS products continue to evolve, so do John Deere display systems, which serve as the central point of information for many of today's producers in the fields. Deere's displays are designed to withstand rigorous operating conditions by using technologies such as LEDs (instead of incandescent bulbs or CCFLs for warning indicators and backlighting), Membrane Switch Technologies, and Analog and Mixed Technology Indicator Gauge Clusters.
Sensors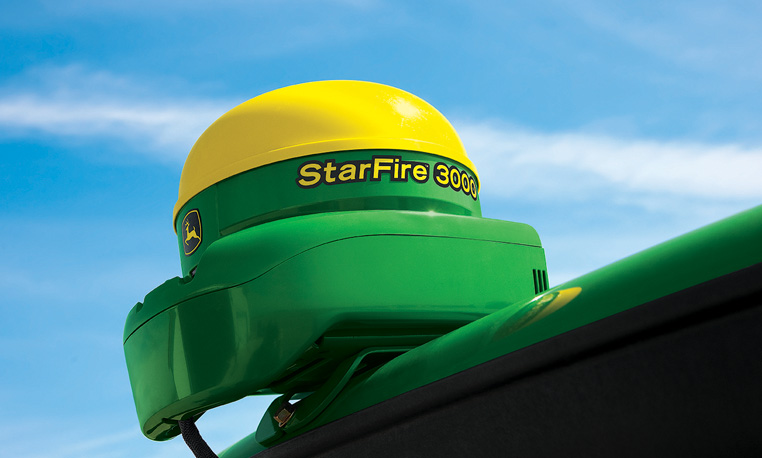 Another critical component of Deere's AMS is the sensors that gather accurate data which is then transferred to the in-cab monitors and displays. Since these sensors live on the outside of agricultural equipment, they need to be able to stand up to the rigors of the outdoors. Deere's sensors offer data such as ground speed, liquid level sensors, material flow sensors, moisture sensors, rotation sensors, and more, providing machine operators with all the data they need on their way to success.
Each of these John Deere electronic solutions are designed to meet the needs of customers and the worksite, overcoming extreme elements to get the job done day-in and day-out. If you enjoyed this post or want to read others, feel free to connect with us on Facebook or Google+!
You might also like: