Many of our photo posts to date have been centered around a John Deere tractor, the flowers in the field around it, and big picture photos of events and tractors in action.
Sometimes, we should stop to see the beauty in the simplicity of the equipment itself – John Deere tractor tires.  Many of us growing up on the farm can remember looking up and seeing how big those tires seemed.  Today we pay homage to John Deere tires: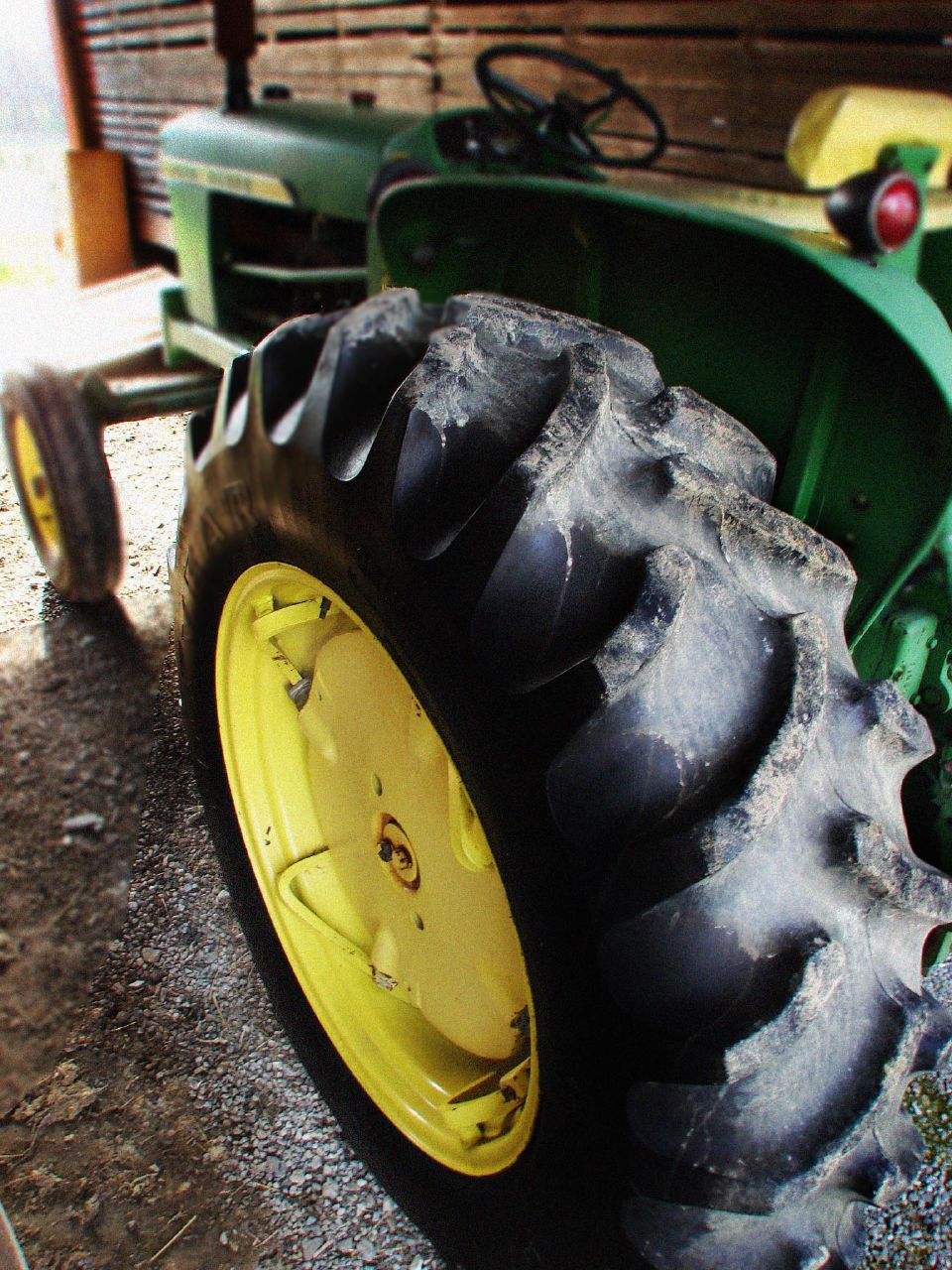 (credit)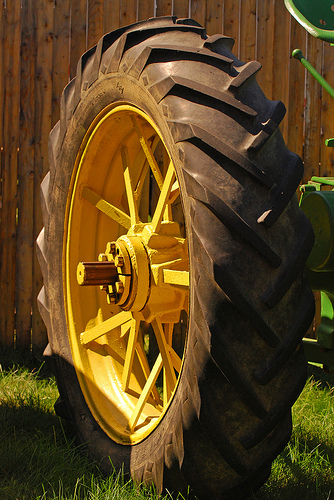 (source)
Someone had the right idea for a place to relax – inside the tire of a tractor on display in the John Deere Museum in Moline, Illinois: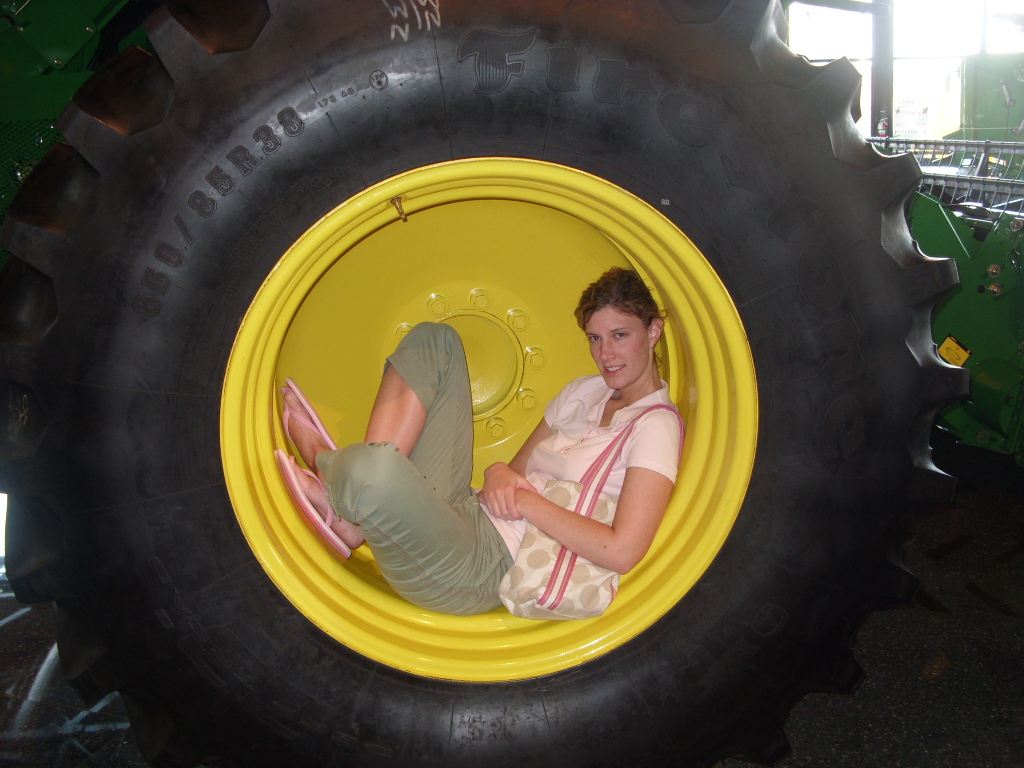 (credit)
Hay is for horses…and tires: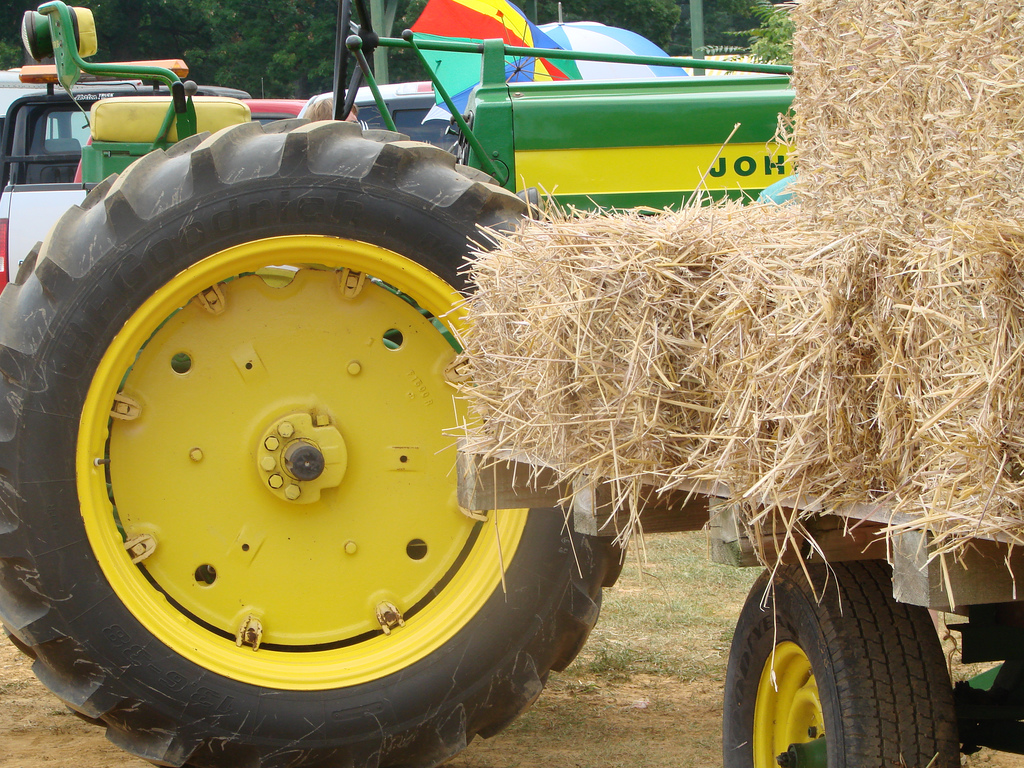 (credit)
Beautiful shot of a John Deere 3020 tractor tire: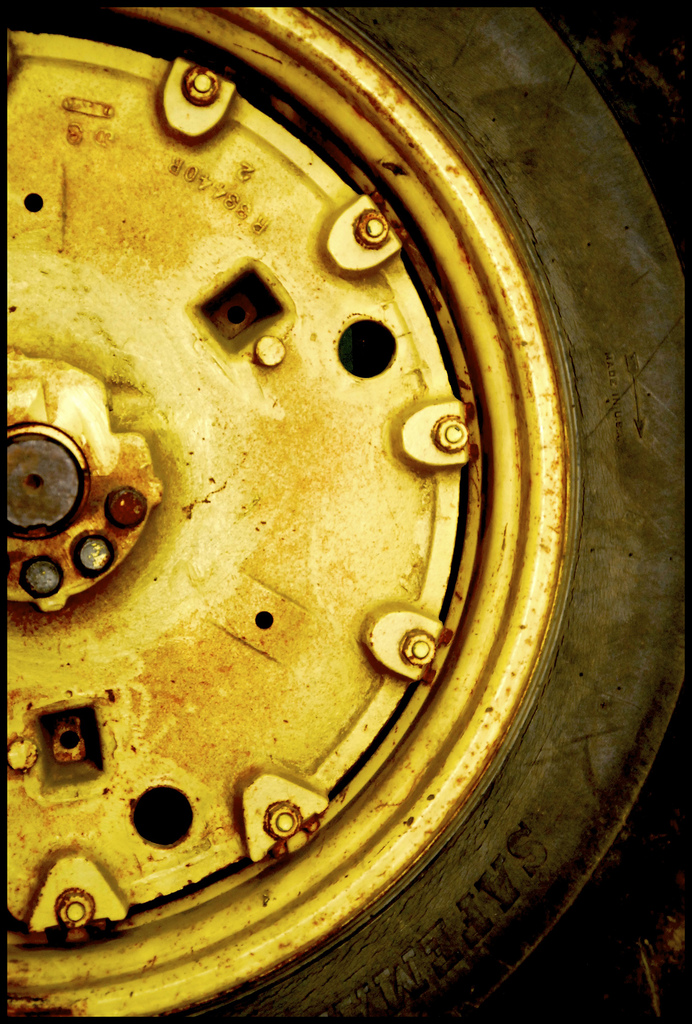 (source)
Rear tire of a 1935 John Deere Model A tractor seen at an Arizona Flywheelers tractor show in Cottonwood, Arizona: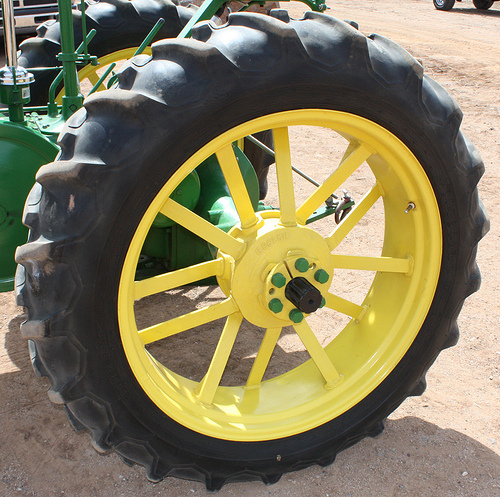 (source)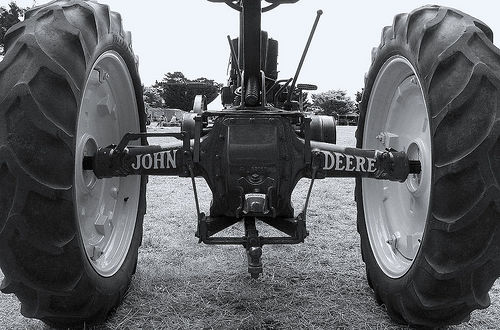 (source)
If you enjoyed this post or want to read others, feel free to connect with us on Facebook, Twitter or Google+!
You might also like: