The margin of error when maintaining a reputation as one of the top golf courses in the country (or world) is minuscule. Less than pristine turf conditions could harm a course's standing in the public eye, resulting in a ripple effect on business.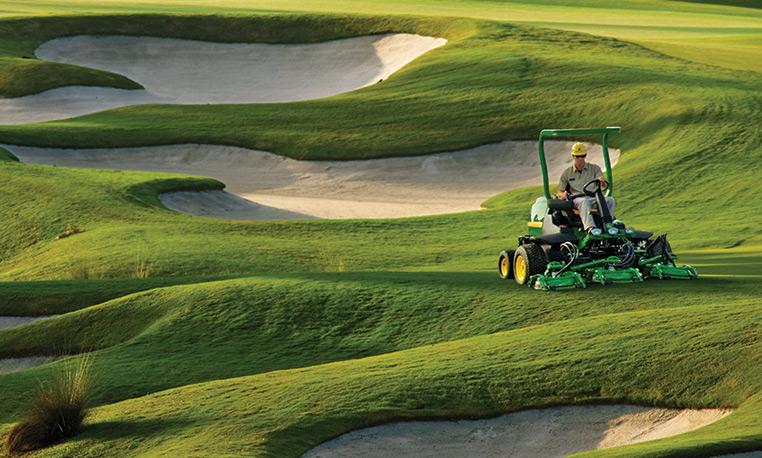 Some of the greatest and most well-respected golf courses in the world are manicured on a daily basis with John Deere golf course maintenance equipment, helping them maintain their status year after year. Let's take a closer look at some of these top-notch courses and hear what turf professionals at each location have to say about their experiences with John Deere equipment.
Oak Hill Country Club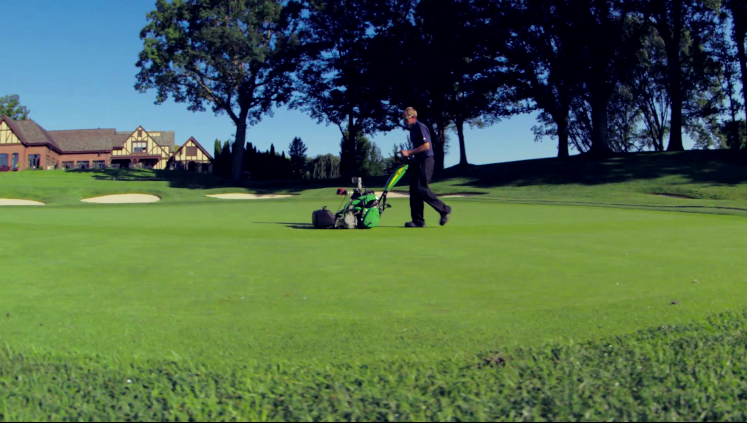 Oak Hill Country Club, located in Pittsford, New York, has a rich history of golf that dates back to 1901. There are two 18-hole courses on the property (East Course and West Course). The East Course is widely considered to be one of the top 20 courses in the world, and has hosted six of the PGA Tour's major championships.
Oak Hill Country Club's Superintendent, Jeff Corcoran, says, "There isn't a day that goes by that I don't drive around here and think that I'm a pretty lucky individual to be able to come here to work. We have a sign down in our shop that says "be your best," and that's really what we try to be. I believe it was 1999 when we started out with 5 Gators I think we had on the property.
From then until now, we have six John Deere 8000 fairway units, we have 22 John Deere 180 Greens Mowers, and I think all our tractors are John Deere. It's really built into a good relationship with John Deere and most importantly, the equipment does what we ask it to do."
Desert Mountain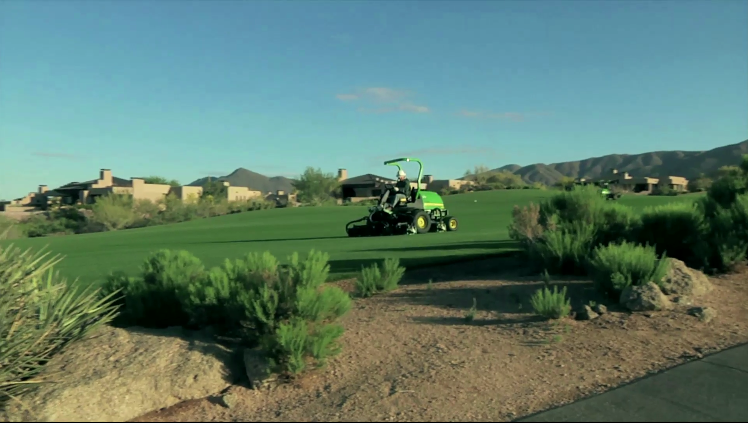 Desert Mountain's six Jack Nicklaus designed golf courses are situated on 8,000 acres of the high Sonoran Desert in Scottsdale, Arizona. The property's golf courses are routinely in the conversation for "best courses in the nation."
Shawn Emerson, director of agronomy at Desert Mountain, says, "It's a property that's designed to be part of the desert living with the people. Since 1998, Desert Mountain has formed a pact with John Deere to provide the equipment for Desert Mountain. We have 18-20 mowers, we have 120 Gators, we have about 100 walking mowers.
Deere makes sure we have the right equipment to do the right job, at the right pace so we can stay in front, provide the quality of the cut and the durability that we need to run golf course equipment 364 days a year."
TPC Sawgrass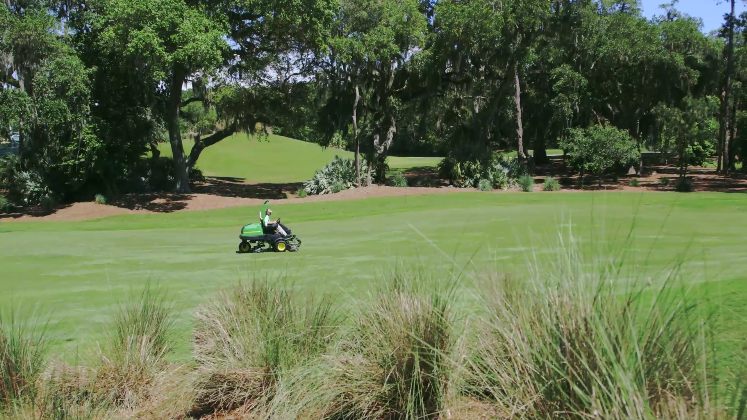 TPC Sawgrass golf course in Ponte Vedra Beach, Fla., could be one of the world's most famous. Sawgrass' Stadium Course hosts the PGA Tour's annual THE PLAYERS Championship and is ranked as the No. 2 golf course in the state of Florida by Golf Digest magazine.
Various members of Sawgrass' staff say, "John Deere came to the table when they knew we had started a volunteer program, wondering how they could help. The amount of equipment that's here is tremendous. John Deere has provided a lot of extra mowers for us and a lot of extra Gators for transportation.
They're great to work with. Anytime we've ever had any issues, they've helped out with equipment no questions asked. We call them up and ask for extra mowers because we have a big event and they don't ask why, they ask, "how many and when?"
Sebonack Golf Club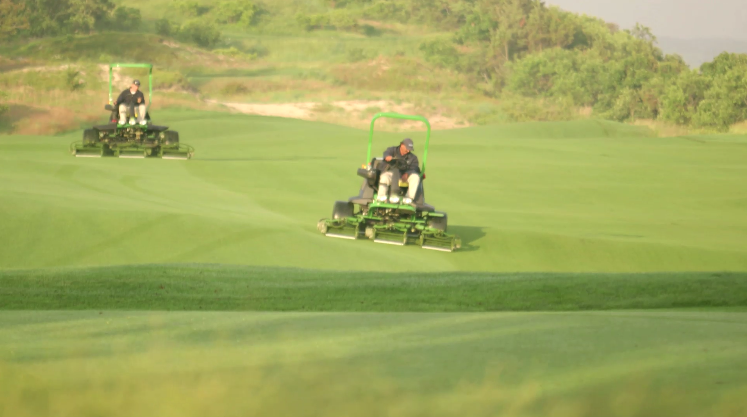 Situated on 300 acres in Southampton, NY, Sebonack Golf Club is meant to look as if manicured by time, appearing to have fashioned itself from the wild terrain it sits upon. Since opening in 2006, Sebonack has already hosted a professional major golf event (2013 U.S. Women's Open).
Sebonack's Superintendent, Garret Bodington, says,"We're a total John Deere golf course now and we're very happy with the technology that they've brought forward that other companies haven't and it's really given us an advantage. We're mowing everything in one direction so that's one thing that John Deere really put a commitment to giving us.
We're going to have up to 20 mowers on the fairways each morning, anywhere from the 7500 to the 8000. You're going to see every type of mowing option that we can possibly have that's able to tackle that large of an area."
A number of golf course across the country are kept in outstanding condition with help from John Deere golf course maintenance equipment. While this is by no means a definitive list, the courses noted above are highly regarded across the golfing community.
If you enjoyed this post or want to read others, feel free to connect with us on Facebook, Twitter or Google+!
You might also like: