Now is the perfect time to see how John Deere golf course turf equipment can take your greens to a whole new level. Today, we're taking a look at some of the world's finest and well-maintained golf courses in Texas.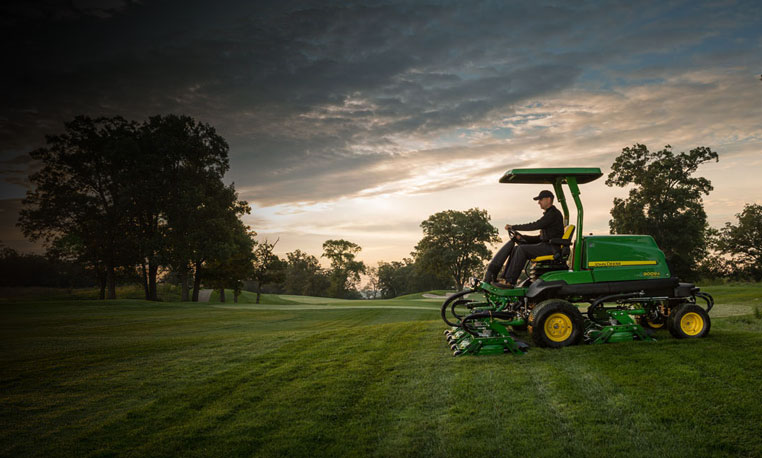 Find out why turf maintenance crews at the top courses in Texas trust John Deere golf course turf equipment to take care of the job.
https://www.youtube.com/watch?v=BJ2-fL23Rb4
The Golf Club of Houston is host to the Shell Houston Open. The tournament takes place the week before the Masters, so the course's grounds crew tries to emulate the conditions players will find at Augusta National.
The crew takes pride in their work and prepares months prior to the Shell Houston Open to ensure the golf course is in fantastic shape. With help from John Deere golf course turf equipment, the team puts in long hours, from sun up to sun down, in preparation for the tournament.
See for yourself how close they come to mimicking the Augusta National golf course!
What is golf like in the heart of Texas Hill Country? There's a 200-acre chunk of property out in the middle of the Hill Country, with a golf course as the centerpiece. The golf course, Boot Ranch, sits on about 300 acres, of which 100 acres are maintained turf area.
As you can imagine, maintaining this course would be extremely difficult without the proper equipment and resources. Designed by Hal Sutton, Boot Ranch is a spectacular layout, with various species of wildlife inhabiting this Audubon certified course. Between the record droughts and water shortage, the golf course implemented a 6-mile pipeline all the way back to town to start using that water.
About three years ago, Boot Ranch started using John Deere golf course turf equipment, which has since made their jobs a lot easier. Watch this video to learn more about how their maintenance team is leveraging turf equipment as part of their successful operations!
We hope you enjoyed this video gallery and the exclusive look into all of the hard work that goes into maintaining some of the finest golf courses in Texas.
You might also like: