Did you know that John Deere is one of the most popular brands among kids when it comes to back-to-school trends? To make sure that your children are outfitted with the coolest gear for the upcoming semester, you'll want to check out what John Deere has to offer.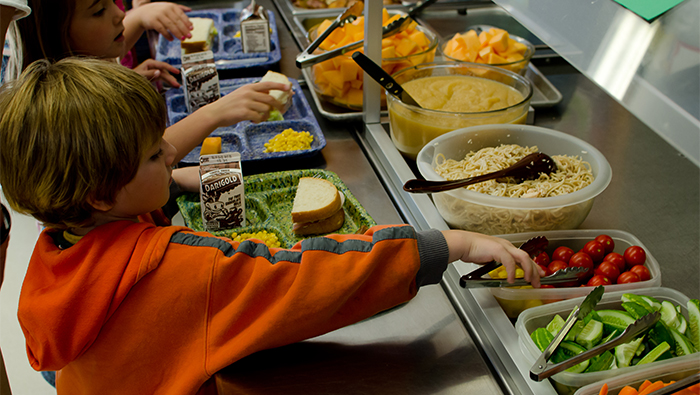 Here are 10 John Deere school supplies to add to your back-to-school shopping list.
This backpack comes in a vibrant pink hue that is sure to make any little girl the talk of the classroom. It also has the green John Deere logo so she can show off her agricultural pride.
Who says little boys can't enjoy the camouflage pattern, too? This John Deere backpack has the same design, but in a khaki color.
There's plenty of writing that needs to be done in the classroom! These John Deere pens will make sure your kids are never without a functional pen.
For the kids going off to college, why not make sure they have a stylus for their brand new tablet? This stylus pen from John Deere can also be used as a pen with its black ink.
Going to school for the first time is a big deal for any little boy or girl. Make sure he or she feels prepared with the John Deere Take Along Backpack with a fun tractor design and built-in farm scene playmat.
This product is a must-have for any student that plans on using a tablet or e-reader this semester. The John Deere Wired E-Pad Folio has removable Velcro corners and pockets to store business cards.
Walking around campus can be tiring! This water bottle from John Deere will make sure your student never gets too thirsty going from class-to-class.
As soon as fall arrives, you'll want to make sure your little one is prepared for the cold weather. The Youth Black Nylon John Deere Jacket is made to tackle the elements.
These boots are perfect for kids who need new shoes for the upcoming school year. They're durable and sure to stand up to the wear and tear of the play yard.
Who says boots can't be pink? These stylish John Deere boots are sure to please any little girl heading off to school this fall.
As you and your family get ready to go back-to-school shopping, don't forget about all the available John Deere school supplies. There's a little bit of something for everyone going back to class this fall.
If you enjoyed this post or want to read others, feel free to connect with us on Facebook, Twitter or Google+!
You might also like: