When designing the E-Series Compact Track Loaders, John Deere listened to their customers' opinions to include a number of features that make the day smoother and more productive.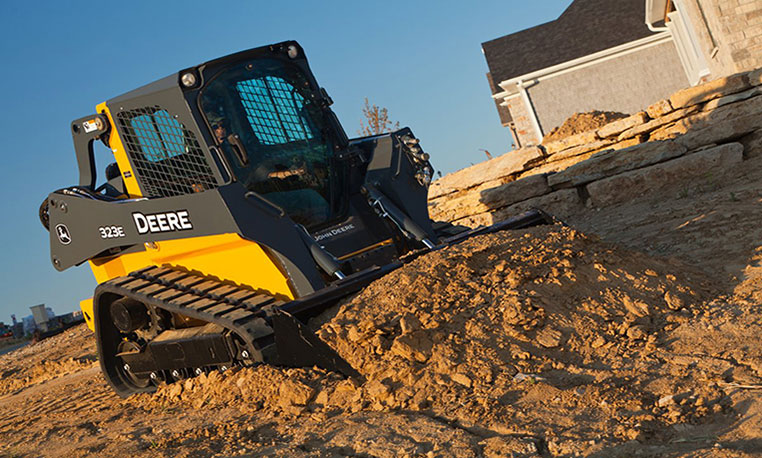 The four E-Series John Deere Compact Track Loader models (319E, 323E, 329E, and 333E) differ, but are built on some common core elements. Let's take a look a closer look.
Productivity
Deere's E-Series Compact Track Loaders are designed to serve as a "jack of all trades" for contractors, making productivity-enhancing features the backbone of their existence. These machines feature EPA Interim Tier 4/EU Stage IIIB (329E/333E) and Final Tier 4/EU Stage IV (319E/323E)-compliant diesel engines that provide ample torque rise and usable power, along with superior pushing, prying and digging power. Additionally, getting around is made easy regardless of terrain, thanks to a low center of gravity, high ground clearance, and excellent balance. When it comes to lifting materials, load capacities up to 4279 kg (9,425 lbs.) let E-Series users easily place pallets and other materials exactly where they belong. While all of this is happening, an option for shock-absorbing boom cylinders are available to cushion the ride over unavoidable bumps in the road, allowing operators to maintain their working speed regardless of terrain.
Controls
EH joysticks come standard on E-Series models, while mechanical controls are an option for 319E/323E Loaders. Switchable EH controls let operators choose from ISO, H-pattern, or EH joystick and foot controls with the press of a button on the sealed-switch module (SSM). Further, by adding the EH Joystick Performance Package, operators can fully customize vehicle and attachment response. An overhead panel houses critical machine info on the left, with control switches to the right and an LCD monitor provides a clear view or a wealth of information, ranging from operating conditions to advanced diagnostics.
Comfort
Comfort is typically sacrificed when the word "compact" is involved. This isn't the case with John Deere E-Series Compact Track Loaders, as large entryways and flat floors enable easy in and out while providing a surprising amount of legroom. The air-ride suspension seat, all-around visibility and automotive-style HVAC system keep the ride comfortable all day long. Bringing some things along? A storage box, cup holder, and phone holder can all be found inside. Additional available options such as AM/FM weather-band radio keep productivity tuned in around the clock.
Structure
All CTLs are built on tracks. But, that's where most of the comparisons stop when up against John Deere equipment. Deere Compact Track Loaders sit on double-steel-reinforced tracks and large cross-section boom arms and heavy-duty upper links deliver the strength needed for nearly any job. Rollers, idlers, sprockets, hoses, and more, are similar in strength and design to those that live on larger crawlers.
Uptime and Serviceability
Hydraulic-driven variable-speed fans on Deere's Compact Track Loaders only run when they're needed, reducing the amount of debris that flows through the coolers. An auto-shutdown system checks on the engine and hydraulics, issuing an alarm when limits have been surpassed (machine shuts down if potential damage could occur). When servicing is needed, operators don't have to raise the boom. Critical checkpoints are located beneath the hood and easy to remove side panels provide access to coolers, the battery, and filters.
While there are many other features that make John Deere Compact Track Loaders suitable candidates for a number of jobs, these are some of the most critical.
If you enjoyed this post or want to read others, feel free to connect with us on Facebook, Twitter or Google+!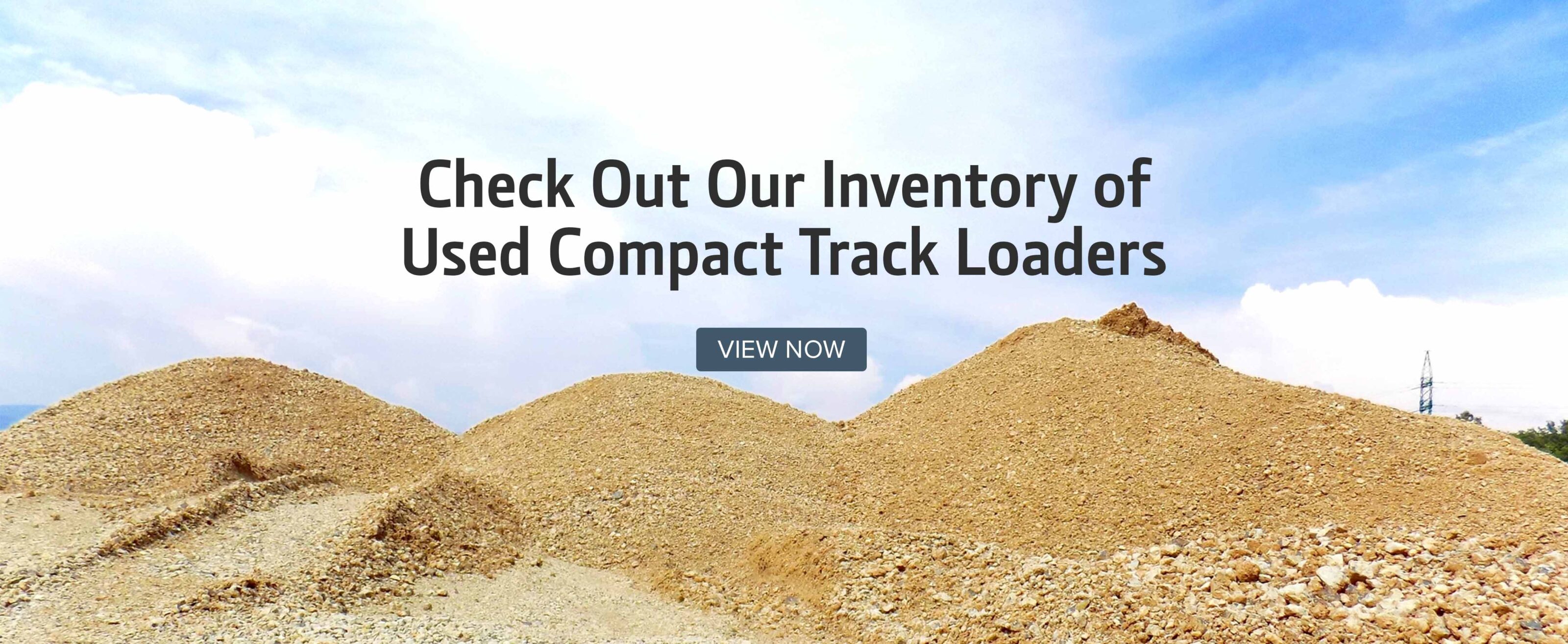 You might also like: