No matter what size your John Deere tractor is, one thing remains true – consistent performance. John Deere compact utility tractors are no exception, and offer the ideal power and size for building, mowing, digging, tilling and more.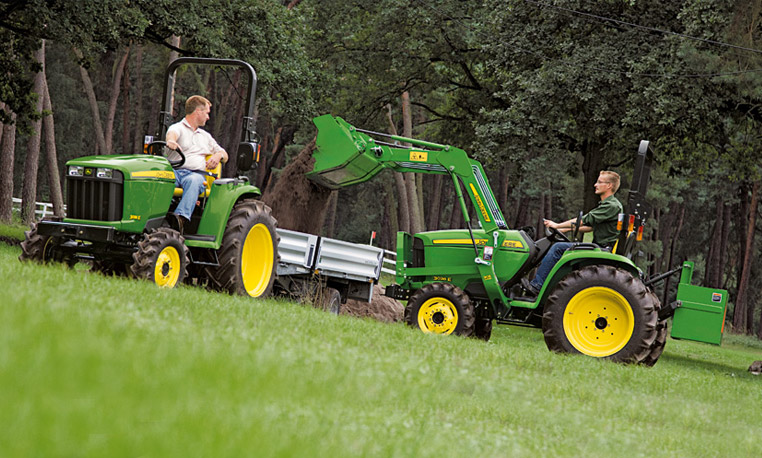 Each machine in the compact line-up is tailored for your unique and demanding applications. High performing features like high torque engines, automatic two pedal transmissions, and fully integrated cabs make it easy to see why customers love the compact utility tractor.
But, you shouldn't let their size fool you! There is still a lot to be learned in order to reap the full benefits of these machines.
For this reason, we've put together a two-part video gallery series, explaining the key maintenance tasks that customers must learn to get the most out of their tractor. Enjoy!
How should you change the fuel filter on John Deere compact utility tractors? Here's a step-by-step guide to ensure that you're doing it right. Enjoy!
Learn how to change the air filter on your John Deere compact utility tractor with this video. For more detailed directions and safety information, be sure to check out your operating manual.
It's crucial to change the engine oil and filter properly. Check out this video to make sure that you are doing it the most efficient way possible.
We hope you enjoyed the first part of our John Deere compact and sub-compact utility tractors video gallery series. Check out part 2 of this blog post, How to Get the Most Out of John Deere Sub-Compact Utility Tractors (Part 2), to learn more about the upkeep required to get the most out of your John Deere.
If you enjoyed this post or want to read others, feel free to connect with us on Facebook, or Twitter!
You might also like: