When you need a tractor that can take on a wide array of tasks, John Deere has a large variety to choose from, starting with its compact utility tractors. The 3D, 3E and 3R models all offer a powerful solution for jobs ranging from hauling to cutting and tilling.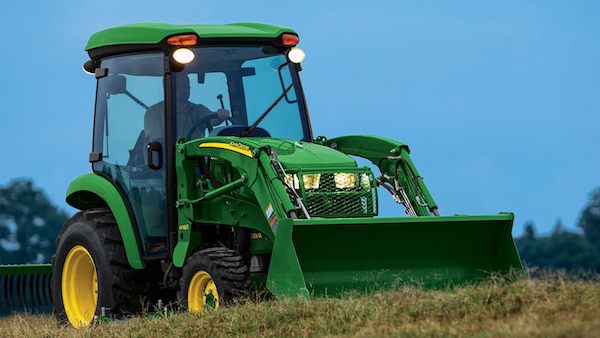 Let's take a look at some of the features of these compact utility tractors and how they can help you out in the field.
3D Wagon Hauling Small Tractors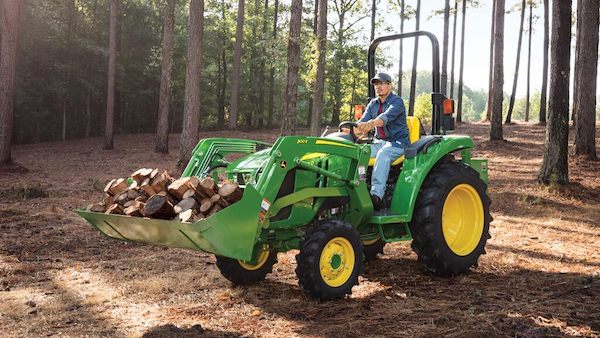 Compact utility tractors from the 3D Series are specially designed for hauling when necessary. They come with 23 to 45 horsepower and feature an open station. They also have a gear-driven transmission, with two ranges and four speeds, offering a total of eight in forward and reverse. The efficient drivetrain provides maximum durability as well.
"Our customers need rugged, tough machines that can tackle a variety of jobs, just like they do. Whether they own large acreage and want a simple, reliable machine for a variety of jobs, or grow crops, like fruits and nuts, and need a durable support tractor, the versatile 3D Series provides a great solution," said DeMark Cole, product marketing manager for John Deere. "Customers are demanding a gear-drive transmission in the compact utility tractor market, and our 3D tractors provide just that – a simple, dependable, affordable gear-drive machine."
The 3025D, 3035D and 3043D are all options customers may want to consider.
3E Small Farm and Landscape Tractors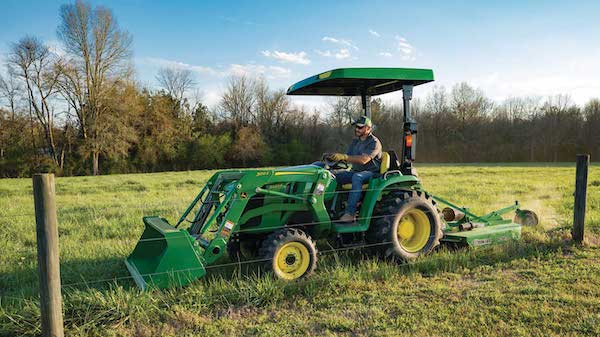 The compact utility tractors of the 3E Series are designed to tackle a little bit of everything. They operate with 24 to 37 horsepower, and have an open station for easy in and out. Twin Touch hydrostatic controls make the machine easy to control – no clutching is necessary for fast directional changes and infinite ground speeds are available, even at full throttle. These compact utility tractors also feature four-wheel drive and have optional iMatch Quik Hitch attachments for the ultimate convenience.
Customers can check out the 3025E, 3032E and 3038E to learn more about this line.
3R Premium Compact Utility Tractors

Those who are looking for premium compact utility tractors from Deere may want to learn more about the 3R Series. These tractors operate with 32 to 45 horsepower and feature 3-Range Twin Touch hydrostatic controls or PowrReverser 12F/12R for the ultimate control. Customers can also opt for a cab with heat/AC, as well as an AutoConnect Mid Mount Mower Deck.
The 3033R, 3039R and 3046R are all compact utility tractors customers can consider.
If you have any questions about Deere's compact utility tractors, you can contact your local John Deere dealer.
If you enjoyed this post or want to read others, feel free to connect with us on Facebook, Pinterest, or Twitter!
You might also like: