Those who want to make mowing an easier task often turn to John Deere equipment to get the job done. The John Deere Z960M Zero-Turn Mower gives those who want to bring more enjoyment to the routine task of mowing a great sidekick. 
What is a Zero Turn Mower?
John Deere Zero Turn Mowers are designed with durability, precision, maneuverability, and productivity in mind. They are typically used for landscaping, which can take a massive physical toll on anyone without the right equipment. Their features and benefits, which range from design and durability to the longevity of the equipment, help to make the job much easier. Zero-turn riding mowers are the best way to have your yard looking great all year long.
Let's take a look at the features of the John Deere Z960M specifically, and how they can help you with landscaping.
Hydrostatic Drive Train
The durable hydrostatic drive train of the John Deere Z960M provides exceptional cooling in high load conditions. This can ensure that no matter how long, and in no matter what kind of conditions, your equipment will continue running its best.
Michelin® X® Tweel® Turf Rear Tire
This airless radial rear tire solution from Michelin improves mowing performance while reducing rutting. They have more support across the surface for improved floatation, while also making better ground contact and providing more consistent cut quality. Downtime due to damaged or flat tires is reduced, amongst other things. Cost of operation is also reduced over time, as well as the amount of maintenance that needs to be conducted on the John Deere Z960M. 
Seat Choices in the John Deere Z960M
This mower has three seat choices for the utmost operator comfort. Standard and isolated seats have rubber springs to improve the ride on the machine. This can help to improve overall performance and comfortability of the ride.
Commercial Grade Engine
This 31-horsepower commercial grade engine is designed for efficiency and productivity. It features more horsepower and torque per cubic inch of displacement, and it has a V-twin big block design.
7-Iron™ PRO Decks
The John Deere Z960M has a deck stamped from a 7-gauge piece of steel with minimal welds. This means it's less prone to wear or break over time. This improved durability allows you to save money over time on repairs and replacements.
Optional Mulch On Demand Deck
The machine can be equipped with a Mulch On Demand mower deck, which gives operators the ability to switch between side discharge and mulching operations. This can be great for landscapers especially because it helps to save time and money, since you don't need to have two separate machines or spend quite a bit of time switching out attachments.
Two-Post Folding Rollover Protective Structure
The two-folding ROPS structure increases operator safety and provides extensive clearance while storing the mower in a shed or garage.
Heavy-Duty Frame for Improved Durability
The John Deere Z960M has a heavy-duty, thick-gauge steel channel mainframe for the utmost strength and durability. Its cast I-beam caster arms are designed to handle all of the wear and tear of operation.
Two-Piece Rear Bumper
The mower has a two-piece steer rear bumper to provide even more protection. It can be easily removed whenever a material collection system needs to be installed onto the machine.
Height Adjustment Knob
Operators will be able to enjoy the ability to quickly and easily adjust the height of their cut with a convenient height adjustment knob. It's easy to grip, and height adjustments can be made without any tools, saving you time and energy.
Air Cleaner Filters
Air cleaner filters on the John Deere Z960M are designed to ensure that dust does not build up and damage the engine over time. The filtration system pulls clean air from above the engine, and the filters can be changed easily when required.
ZTrak Tires
The ZTrak M Series Mower tires come with tires that have excellent traction, floatation, and curb climbing. Offset front caster wheels improve the inside corner-trim performance of the mower as well.
If you have any questions about the John Deere Z960M Zero-Turn Mower, you can contact your local John Deere dealer.
If you enjoyed this post or want to read others, feel free to connect with us on Facebook, Pinterest, Twitter, or Instagram!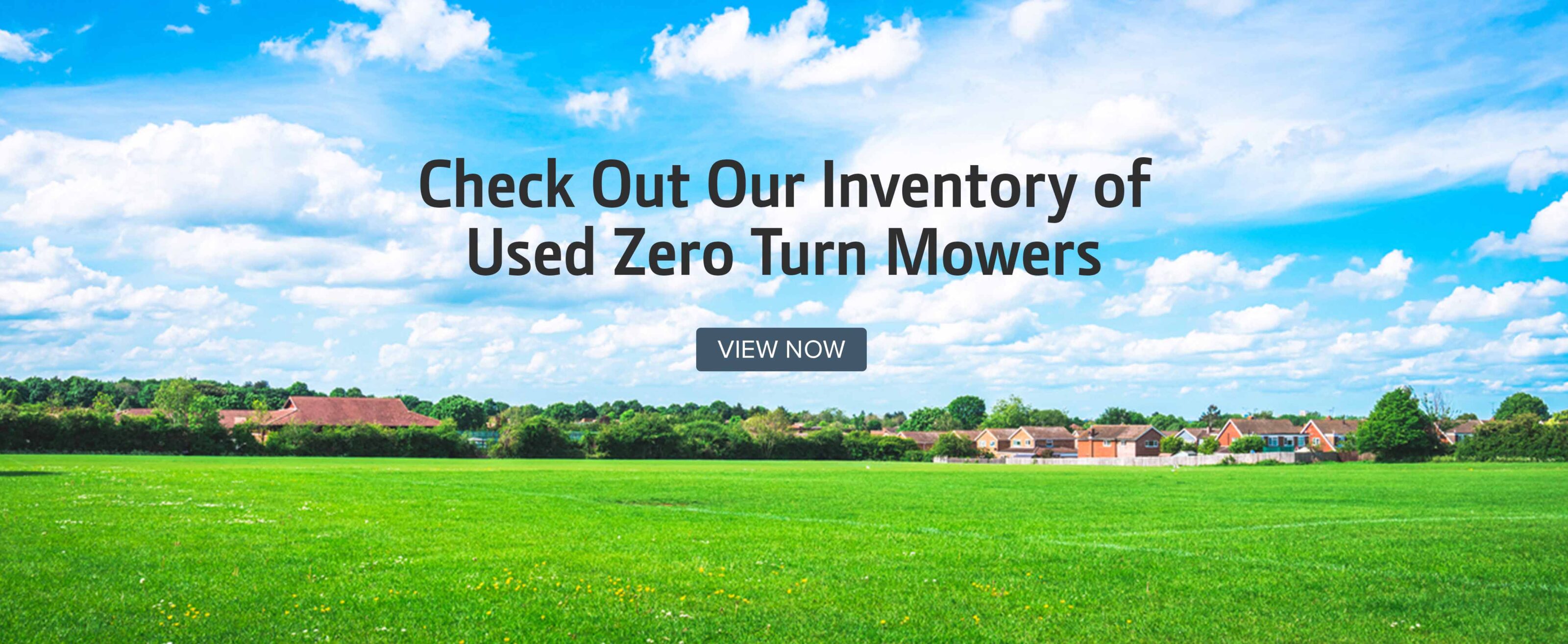 You might also like: