Just when you thought your John Deere dozer couldn't get any smarter, the 700K SmartGrade Dozer hit the market. With features like the fully integrated grade-control system, 6.8L Final Tier 4 certified engine and preloaded machine dimensions – customers can experience more precise grading performance and eliminate vulnerable external masts and cables.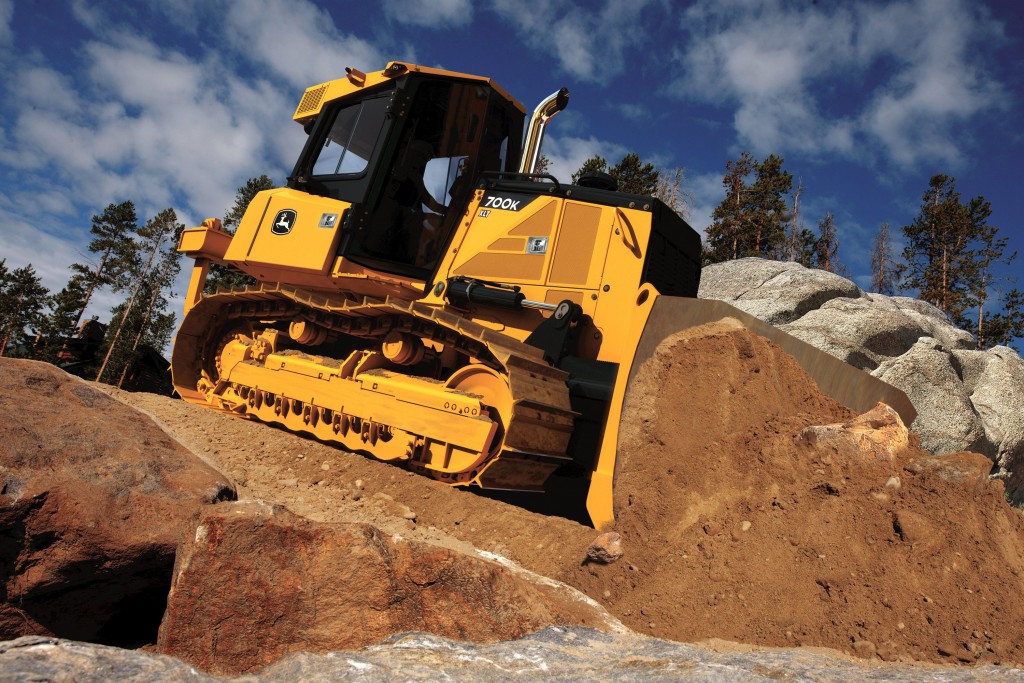 In this post, we will introduce some key features and benefits of the 700K SmartGrade Dozer to get you more acquainted. Enjoy!
https://www.youtube.com/watch?v=aUAfGu_P-VQ
The 700K SmartGrade Dozer was designed to improve overall productivity on the jobsite. The machine features a grade-control system that is fully integrated into the machine cabin, structures, and software.
So, what exactly does this mean for John Deere customers? The fully integrated grade-control system helps deliver more precise grading performance. It eliminates the need to install equipment daily, reducing setup time for operators and giving them the chance to focus more time on the job.
The machine also incorporates Auto SmartGrade, which raises the blade when dealing with heavier loads or rough grading. The activation is quick and easy through the dash-mounted monitor and will help prevent stalling and track slip so that operators can use their machine during all phases of grading.
https://www.youtube.com/watch?v=T0q6HVesA3A
There's even more to like about the 700K SmartGrade Dozer, including:
The EPA Final Tier 4 / EU Stage IV diesel engine for work in non-attainment areas.
Eco mode for improved fuel efficiency with no loss of productivity.
A hydraulic-driven fan for efficient cooling, reduced noise and fuel conservation.
Preloaded machine dimensions in the grade-control monitor that help reduce calibration time to about 30 minutes.
Inertial Measurement Units (IMUs) located outside the cylinders so they're easy to access should service be required.
Clearly, taking down your aftermarket grade control system is a smart move. And, the 700K SmartGrade Dozer Dozer is built to make you look like a genius.
We hope you enjoyed this post and now have a better understanding of this world-class machine's key offerings. If you enjoyed this post or want to read others, feel free to connect with us on Facebook, Twitter or Google+!
You might also like: