John Deere strives to make you look good and with the SmartGrade™ Dozers, they're built with exactly that in mind, making you look like a genius. These machines feature a grade-control system that is completely integrated into the machine cabin, structures, and even the software — delivering precise grading performance and eliminating vulnerable external masts and cables.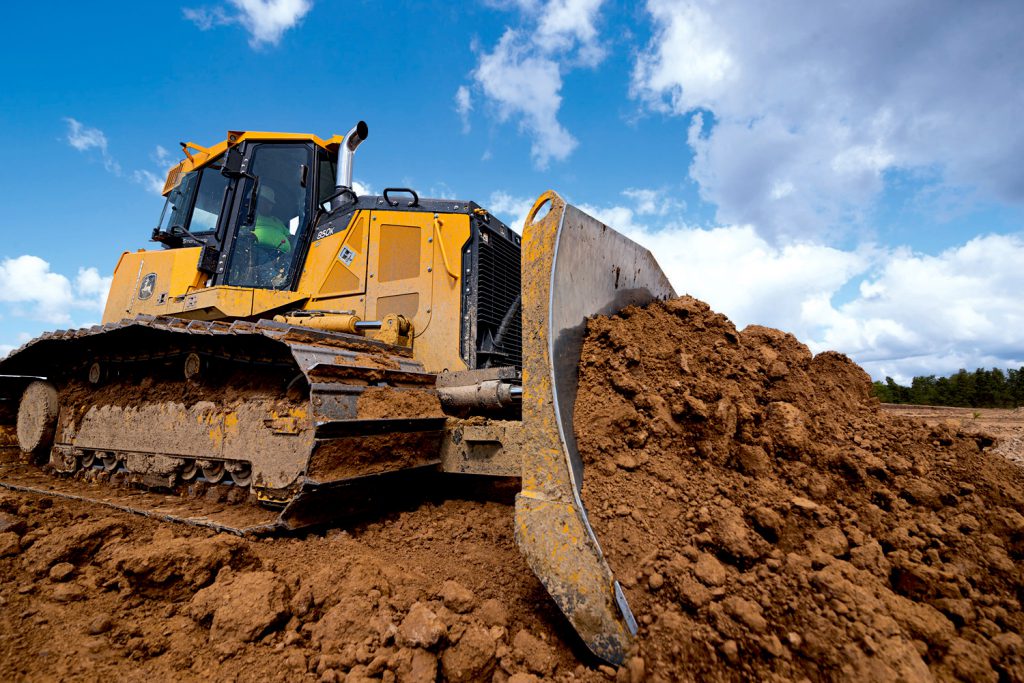 The SmartGrade system allows you to choose new load levels, dozing activities and material types in just a couple monitor touches, resulting in no longer needing a GPS expert. But it doesn't stop there, these dozers come with more than a full 3D grade control integration, they reduce the risk of damage, theft and can even eliminate system installation time.
This technology goes even further by being able to preload machine dimensions into the grade control monitor. This reduces the time required to calibrate the dozer to around 30 minutes. The system isn't just beneficial by its ease of use to new operators but also results in getting it up and running faster than before.
A distinctive attribute of the integrated machine control is Auto SmartGrade. This allows the operator to adjust the system when moving the machine from one soil type to another with minimal effort, unlike an after-market system, which often requires a GPS expert to make an in person visit to the machine to recalibrate the system.
Looking to grade faster, more precise and using less man power? It's time you pair up Grade Control with your dozer. The return on investment is huge and the ability to bid more competitively and ultimately win more jobs lowers cost and brings in more revenue.
With Grade Control Systems, you're able to calculate more accurate estimates, eliminate placing and replacing stakes and lastly, eliminate the need for the operator to leave the machine to check the grade. On top of all of that, you are able to complete tasks sooner so you can move on to the next job faster and more efficiently.
Need more convincing as to why you should add a SmartGrade Dozer to your machinery? Doing so will improve your job site accuracy and the quality of your work. With SmartGrade being integrated into the dozers, it removes the need to install blade-mounted sensors and components daily, reducing the time it takes to setup and allowing operators to get to work quicker.
If you're looking to upgrade your dozer, save money, time and man power, then a John Deere SmartGrade™ Dozer is for you! We hope this video gallery helped you learn more about SmartGrade Dozers and if they're right for you.
If you enjoyed this post or want to read others, feel free to connect with us on Facebook, Twitter or Google+!
You might also like: