Whether you're tackling a challenging job all week long, or going away for a hunting trip on the weekend – a tough, affordable and fast John Deere Gator would be nice to have on your side.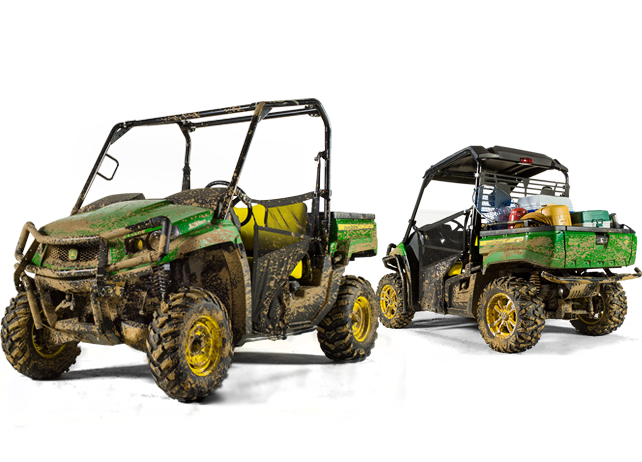 Have you met the John Deere XUV590i Gator? It combines balanced acceleration, a new top speed of over 45 mph, four-wheel independent suspension, and a comfortable and quiet operator station all into one package. And, it also comes available in a four-passenger model.
There are many features that set the XUV590i Gator apart from the rest. These include four-wheel drive in a mid-size chassis, powerful twin-cylinder engine, independent four-wheel suspension, and availability of more than 75 attachments.
We put together a video gallery to show how the John Deere XUV590i Gator exposes owners and operators to a whole new level of power, performance, comfort and customization. Check it out!
You might also like: