There's something about tractors that makes children's faces light up when they see them. However, whether they're toddlers or in grade school, they have a number of years to wait until they can drive one. Until now. Thanks to a wide variety of John Deere replicas, kids can let their imaginations run wild while having the equipment to get the job done, whatever that job may be.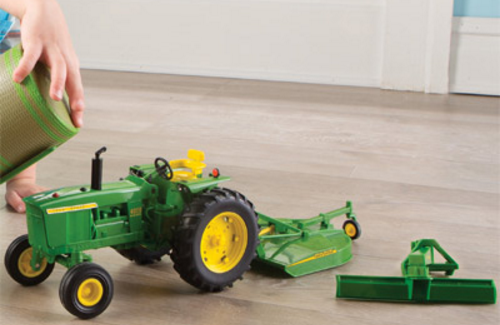 In this post, we will highlight 10 different (1:16 scale) replica John Deere tractor options that you can add to your kids' playroom or your own collection. Enjoy!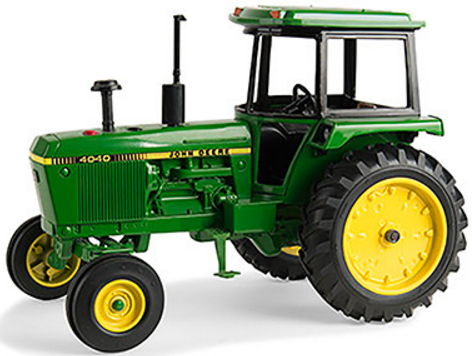 This John Deere 4040  replica is perfect for kids ages 3 and up. The die-cast tractor (complete with cab) is compatible with other to-scale farm implements so children can hook up their favorite attachments.

With this replica, kids will be able to take advantage of a host of life-like tractor features including sounds and lights, opening hood, adjustable rear hitch, working front loader, and much more. This replica also comes with a 780 Hydra Spreader with functioning individual parts.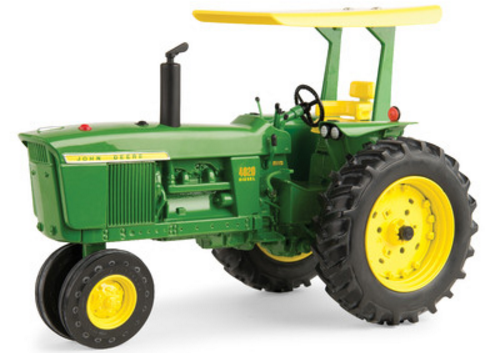 The John Deere 4020 is a fan favorite. This early 4020 replica version includes a ROPS, rounded muffler, rear drawbar, and movable console levers. Gifting this to a little one will let them experience the magic that is a 4020.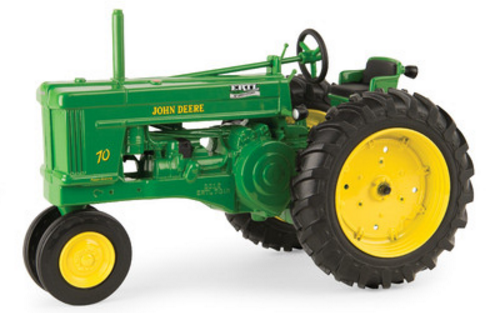 This John Deere replica celebrates the 70th anniversary of ERTL. The tractor's die-cast body is accompanied by front and rear wheel inserts, light stalks, throttle, clutch, PTO and over under lever, and much more. Additionally, an anniversary logo pad is printed on the hood.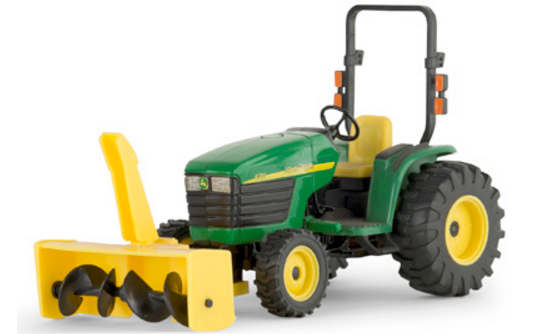 John Deere tractor owners know their equipment can move snow in a hurry with a snowblower attached. With this replica, it's possible to pass that lesson along to the kids. When they're done plowing the imaginary snow, they can easily take the snowblower attachment off to resume normal tractor duties.

Take your kids back in time with this John Deere 50 flarebox wagon set. The stamped steel wagon allows little ones to transport the goods they need to take along with them.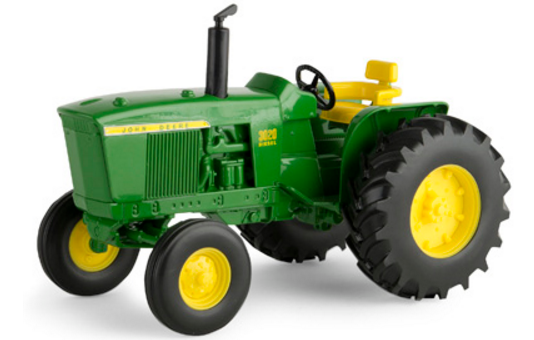 Kids will love doing farm work with this John Deere 3020 Utility Tractor replica. Its key features include a wide front axle and utility fenders. The toy-style hitch easily connects the tractor to other 1:16 scale implements so they can truly experience the meaning behind "utility."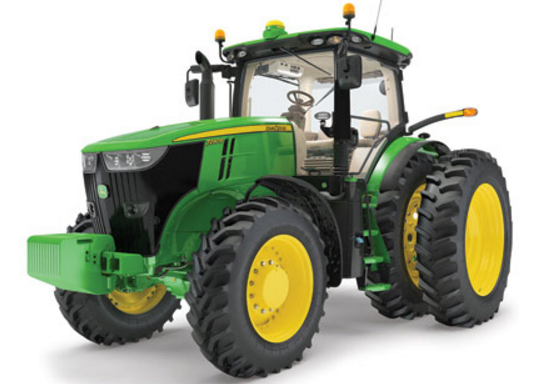 Part of the "Prestige Collection," this detailed 7290R replica includes duel rear tires, a hood that can be opened and closed, front weights and pivoting warning arms just like the real thing. This model is very close to the real version, just a lot smaller.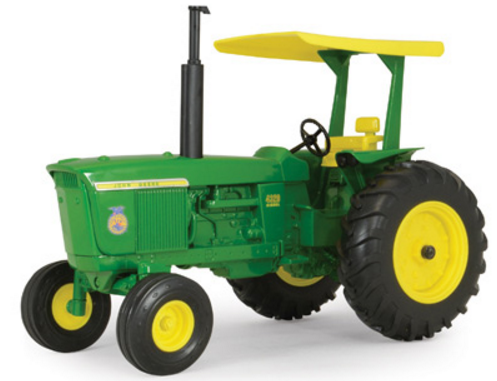 John Deere has been working to support the future of agriculture for the past 70 years by partnering with the FFA. This replica tractor model would be the perfect gift for someone you know that was or is in the National FFA Organization as it includes a sharp logo on the hood.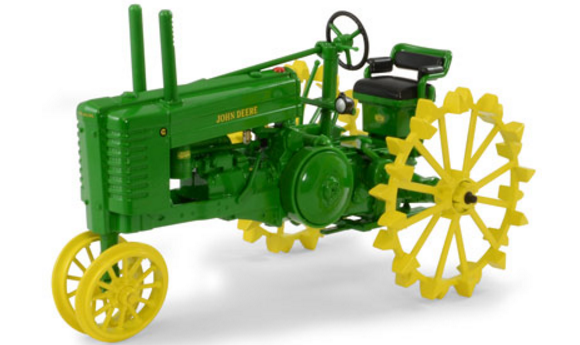 The Model D is a pillar of John Deere's history. It provided farmers with a rugged, powerful piece of equipment to get the tough jobs done. This replica's cushion style seat, battery box and rotating belt pulley and flywheel will teach the kids about John Deere history with a hands-on approach.
If you enjoyed this post or want to read others, feel free to connect with us on Facebook, Twitter or Google+!
You might also like: