Vintage tractors in the U.S. have significantly risen in terms of popularity in recent years, likely stemming from the nostalgia of those in the agricultural industry. The collection of these vintage agricultural machines is a popular hobby amongst farmers and people who enjoy the purr of an old engine. Tractors from brands everywhere, including John Deere, have been bought, used, sold, and collected for decades, but where did this all start?
Developing Innovative Tractors for Over 175 Years
For more than 175 years, John Deere has researched and developed innovative, new farming equipment that strives to improve agricultural productivity. Since entering the business of tractors in 1918, John Deere has prioritized innovation, as well as quality, for its customers.
Nowadays, John Deere is known for its award-winning innovations thanks to the company's long history in the industry. The most important moments in John Deere's history date back all the way to 1837, when John Deere, a blacksmith in Grand Detour, IL, wanted to make farmers' jobs easier. To this day, John Deere still manufactures equipment with this same purpose in mind – to help customers improve productivity.

Let's take a closer look at a brief history of John Deere as a producer, the kinds of equipment John Deere produces, and some vintage tractor models that are still popular today.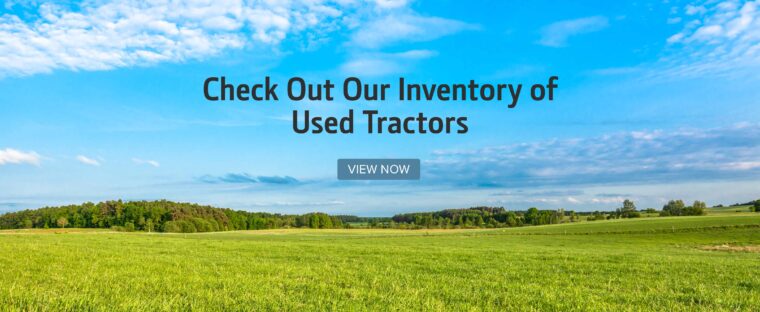 What Kind of Equipment Does John Deere Produce?
Key moments in the history of John Deere heavily revolve around all kinds of equipment. Since developing the first steel plow in 1837, John Deere has continued to produce vehicles that change the industry. Here are some of the key standout points.
1910s: John Deere introduced planters, as well as buggies, wagons, grain drills, haymaking, and harvesting equipment to its product lineup in 1912. In 1918, while building a tractor to be sold for under $700, John Deere purchased the Waterloo Gasoline Engine Company. This tractor was eventually built and known as the John Deere Waterloo Boy N.
1920s: John Deere introduces its first combine to the market in 1927.
1930s: The first row crop tractor from John Deere, known as the Model A, was introduced and then followed a year later by the Model B in 1934.
1940s: In 1947, the Model M tractor was manufactured and eventually evolved into bulldozers. This transformation began the company's emergence into the construction and forestry industries.
1950s: The No. 8 Cotton Picker was the first two-row self-propelled vehicle to be introduced to the market. In 1957, haying became a one-man operation for the first time ever, because the 14T baler was introduced. This machine produced twine-tied bales, which improved overall productivity as well as ease of use.
1960s: In 1963, John Deere's Consumer Equipment division entered the market by introducing lawn and garden tractors, in addition to attachments for them.
1990s: In 1992, John Deere introduced the first Gator, which was known as the Gator TH. Though it was originally being produced for light tasks, such as landscaping, this Gator paved the way for those XUVs that we enjoy today. In 1994, the 8000 Series Tractor made its debut. This machine established new standards in control, as well as visibility, maneuverability, and power. Then, in 1996, John Deere made history when it introduced the 7760 Cotton Picker, which was the first of its kind to build round cotton modules as you go.
10 Popular Vintage John Deere Tractor Models
Over the past hundred years or so, John Deere has continued to innovate and find successes along the way. Through different forms of equipment production, they have been able to stand out. Looking back at the history of John Deere tractors, we can prepare ourselves for all that the future holds.
Dain All-Wheel-Drive Tractor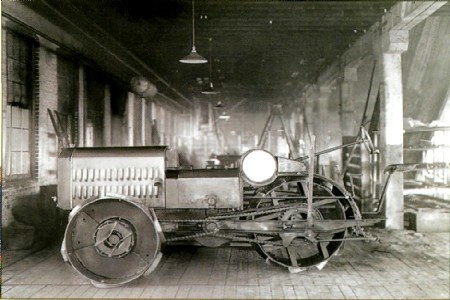 The Dain All-Wheel-Drive tractor, introduced in 1918, was the first tractor that was produced and sold by Deere & Company. Today, it is one of the oldest known vintage John Deere tractors. This 4-cylinder tractor had features that were not widely used until 1960, which makes it a standout machine for the company, even a century later.
Model M Tractor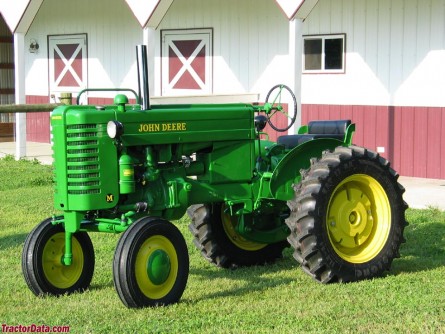 During the Second World War, Deere engineers developed the Model M tractor as a means to replace some of their outdated models. The JD Model M tractor was built to address their increasing demand for small tractors that could compete with popular models from Ford and Farmall. Model M tractors were the first John Deere tractors to use a Touch-O-Matic hydraulic system, and also came standard with power take-off and electric starting.
Waterloo Boy Tractor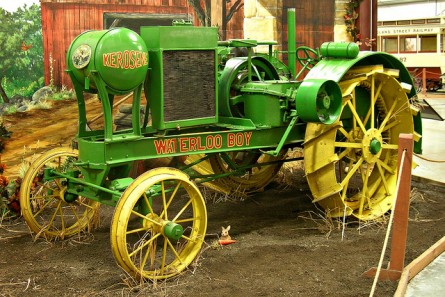 Released in 1914, the first Waterloo Boy tractor came in a variety of models and engine sizes. Then, in 1918, John Deere purchased the Waterloo Gasoline Engine Company. They continued to sell tractors under the Waterloo Boy name until 1923.
Model G (GM) Tractor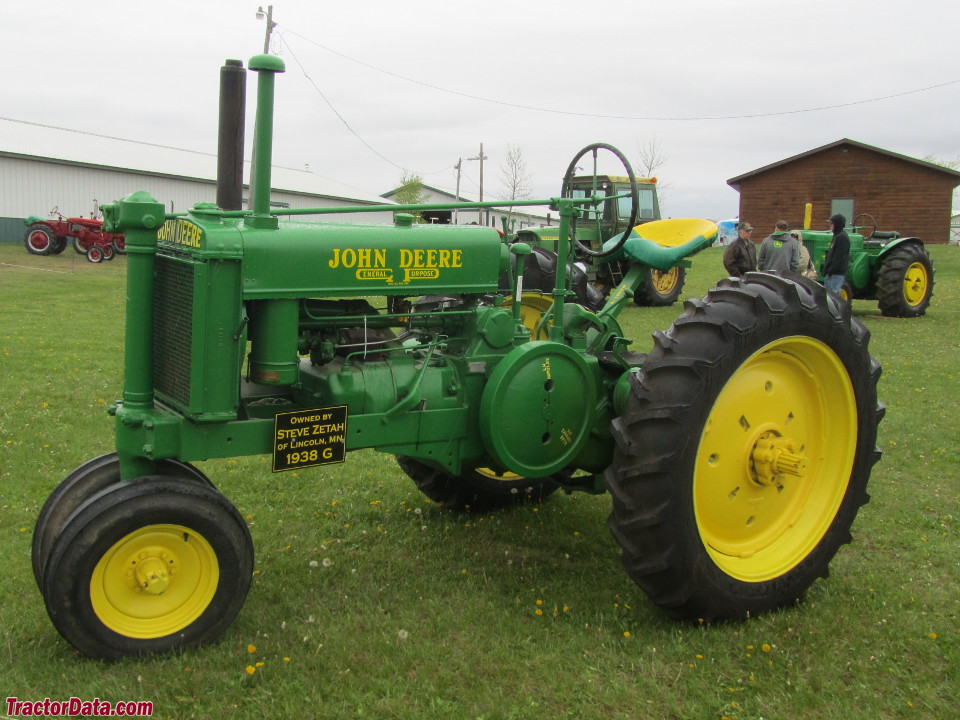 In 1937, Deere released the largest row-crop tractor they had ever produced. This machine was known as the "Unstyled" Model G. This Model G tractor had three style transformations during the 12 years it was in production. During the Second World War, its name was changed to Model GM (also known as General Modern) so that it could receive government approval for a war-time price increase. After the war ended, this tractor became known again as the Model G.
General Purpose Tractor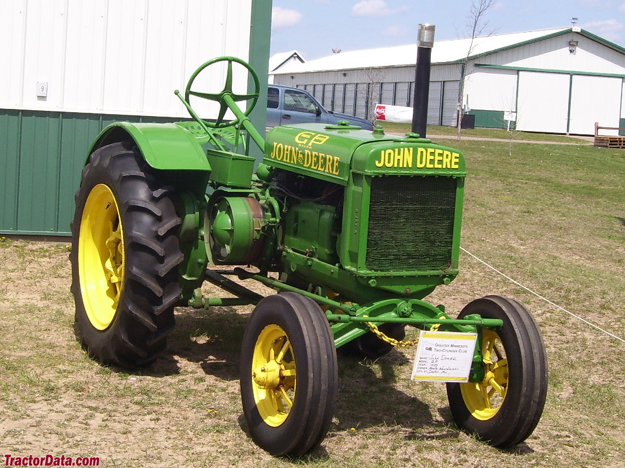 In 1927, John Deere then released the John Deere Model C. This eventually became known as the "General Purpose" tractor. This name change occurred in 1928, to avoid confusion with the "D" tractor when dealers were calling orders into the factory. The John Deere Standard GP was the first row-crop tractor that was released by the company and then offered five distinct versions during the course of its production.
Model D Tractor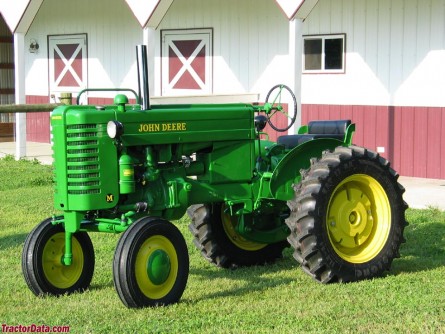 The Model D (also known as the John Deere Industrial) tractor was released in 1923. The production of this equipment continued until its retirement in 1953. Original Model D tractors were equipped with steel tires, however, Deere engineers realized the design was not necessarily compatible with hard surfaces. In 1925, they swapped out these steel tires for more reliable rubber tires.
Model A General Purpose Tractor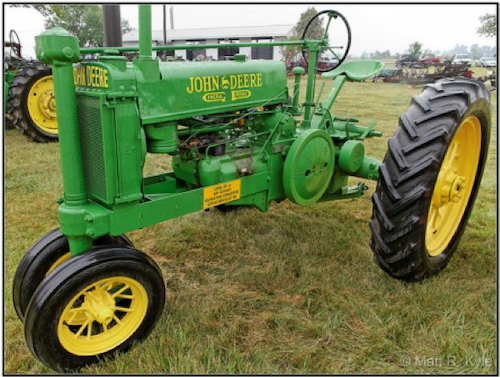 In 1934, the John Deere Company began its production of the Model A, which was the first true row-crop tractor. This tractor has a 3-wheel, tricycle, which was designed to improve maneuverability, while also reducing the efforts of steering. There were 8 versions of the Model A General Purpose tractor that were built during the 20 years of its production.
Restyled Model D Tractor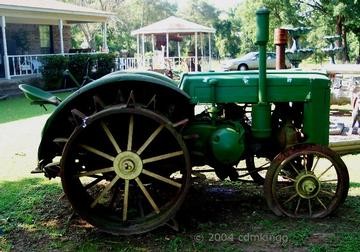 In 1938, John Deere hired Henry Dreyfuss, a designer, to restyle their agriculture equipment. This led to a new style of the 1926 Model D tractor, which was released in 1939. This restyled Model D was a 42-horsepower row-crop tractor and offered several new options, which included electric lighting and electric starting.
Model R Tractor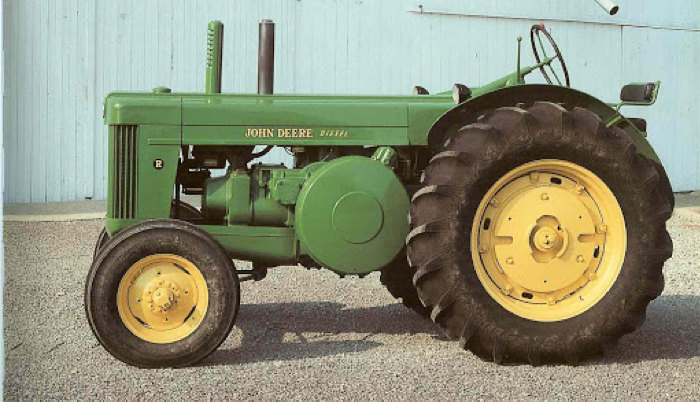 In 1949, Deere released their first diesel-powered tractor, which was complete with a live PTO equipped with its own clutch. The Model R tractor was well known for its ability to lift heavy equipment through its hydraulics, with the touch of a lever. This specific John Deere tractor saw a few different upgrades and redesigns during its 10 years in production.
Model R 730 Tractor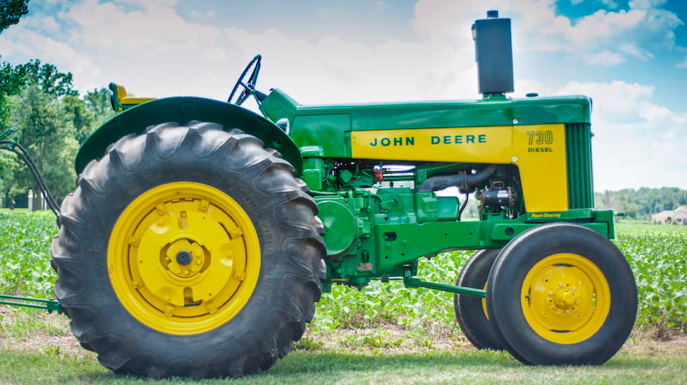 In 1959, the Model R tractor was upgraded with the John Deere 730 model. It quickly became a favorite amongst tractor-pull and restoration enthusiasts due to its weight, power, and slow speed. When in production, the 730 was also available in diesel, gasoline, LPG, and row crop tricycle.
John Deere Vintage Equipment: Fan Media Gallery
Vintage John Deere equipment events are held each year around the country. These range from tractor pulls to large conventions for vintage model fans to show off their machines. With the rise in social media, owners are now highlighting their beloved vintage machines on social platforms, such as Twitter.
Final Thoughts
John Deere has long been known for its production of quality equipment designed to make the lives of operators easier. This is especially true for the company's wide array of tractors, each of which broke ground for equipment that would come after it. By looking back at what are now known as vintage John Deere tractors, as well as other types of equipment, we can see just how far the world of agriculture has come since the company first entered the tractor business in the 1800s.
If you have any questions about vintage John Deere tractors and other types of equipment, you can contact your local John Deere dealer.
If you enjoyed this post or want to read others, feel free to connect with us on Facebook, Pinterest, Twitter, or Instagram!
You might also like: