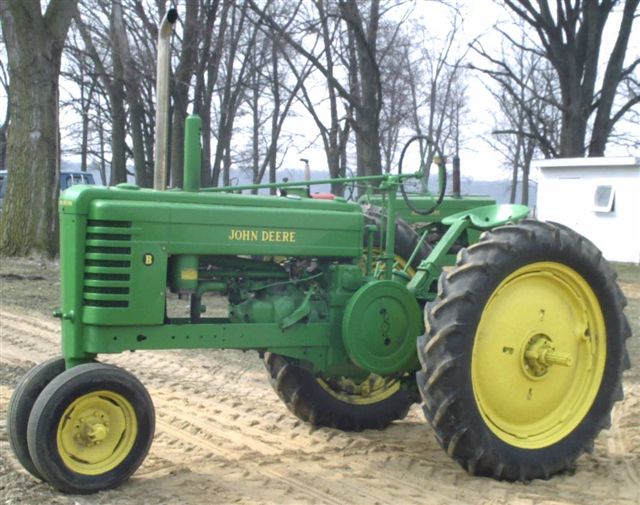 On Saturday, September 8, Milan, Illinois' Jan Morrison was hit with nostalgia as she walked through the First Heritage Tractor Show in Moline, where several vintage John Deere tractors brought memories of her childhood flooding back.
According to the Quad-City Times, Morrison was just one of many John Deere enthusiasts who attended the event, where only tractors produced in or before 1970 were allowed to be displayed.
"I remember these because of my dad and my grandfather" she said as she wandered the ground with her husband, Don, sister, Phyllis Lang, and brother-in-law, Ray Lang, of Grinnell, Iowa. "You can take the girl off the farm, but you can't take the farm out of the girl."
All afternoon throngs of people eyed the many displays that were up at the John Deere Commons, while others lined the streets to watch as the vintage tractors paraded through town. For Glenda Dobbins and her husband Howard, it was a time to remember the old days of farming, and the machines that got them started in the industry.
According to the news source, the Dobbins said they bought a 1940 John Deere B and fixed up before entering it into the show.
"The 1940 is identical to one I learned to drive as a kid," Howard Dobbins, of Durant, Iowa, said. "My dad is 92. He lives in Nashville, and he's never seen it, but I'm going to take it down there to show him soon."
However, the event wasn't limited to only farming folks. John Deere lovers of all ages roamed the streets, including Mary Brunston Meadows, a Moline resident, who brought her 2-year-old grandson, Jackson Hafner, to see the large green machines. Meadows said she thought it would be fitting to take Jackson and his mother, Seeley Brunstrom, to the event while they were vacationing in Moline.
The John Deere Model B is one of the most collected and often-showed tractors in the country, appearing in parades and contests in just about every state. The model was first introduced as a smaller tractor that row-crop farmers could use instead of the larger Model A, and ran for nearly 20 years as a part of the Two-Cylinder Letter Series.
The tractor are typically divided into "unstyled", the rarest, "early styled" and "late styled."
Photo Courtesy Of: http://masseyboard.com/kevin/photos_tractors.htm
You might also like: