It's not all about the size of the machine behind your work, it's about the size of the work behind your machines. By this measure, the John Deere G-Series is as big as they come.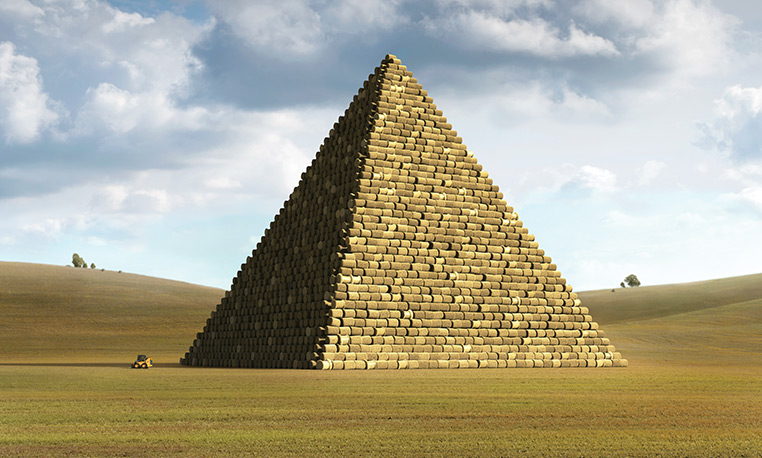 For those who aren't as familiar with these machines, they incorporate some key features that stack up far above the competition. Some of these qualities include:
Radial and vertical lift
Narrow width of 60 inches
11% more fuel capacity compared to predecessors
Quick and easy serviceability and maintenance
Improved visibility
Scroll through this video gallery to learn how the G-Series has bigger productivity, better fuel capacity, easier serviceability, durability, and much more. Enjoy!
Introducing a small machine with huge productivity. John Rayman, a farmer in Indiana, uses the John Deere G-Series to take on more than 600 acres of corn, soybeans and pasture. This farm leverages skid steers to take care of the livestock and accomplish daily farm chores.
With great lift height for loading, the vertical lift is ideal for going over trucks because you can still see the load right in front of you. Also, the EH joystick controls let operators run all day without feeling fatigue.
In this video, you'll learn how the G-Series allows operators to get in and out of buildings, small spaces and confined areas safely while knowing where the machine is at all times.
Why does the John Deere G-Series have a reputation for its big attitude? With amped-up specs and a wide variety of options, these machines have what it takes to fit the way you work, wherever you work.
Roy Poirier, a contactor in Ontario, specializes in new home construction and claims the John Deere G-Series Skid Steer as the most important piece of equipment in his line up. One of the reasons that he prefers the 316GR is because of the radial vs. vertical lift. While it really depends on preference and which industry you're in, the radial lift has always served his business right because of the powerful digging performance and generous lift height.
Other key benefits include the increased visibility and two-speed option, providing faster transport speeds to help boot productivity. Tune into this video to learn more about how Roy leverages the G-Series as part of his daily construction operations.
John Deere G-Series Skid Steers make daily service extremely simple. This video takes a quick look at the serviceability of these productive machines.
You will see that it's very easy to maintain as far as the access because everything opens up quickly and easily. A periodic maintenance schedule is conveniently placed on the back, so that operators can ensure they are servicing the machine in timely manner.
Want to know if the G-Series is ideal for your fleet? In this video, you'll have the chance to check out the amount of glass that is incorporated on the G-Series so that operations can see every inch and angle.
The narrow width of the machine and optimal fuel efficiency is important to most construction sites. The G-Series width comes as narrow as 60 inches, allowing workers to get in and out of buildings and confined space safely.
It's not uncommon that construction machine operators try to lift a heavy pallet of stone and end up having to remove half of it because the skid steer isn't strong enough. But, the G-Series eliminates that issue. Watch this video to see it in action for yourself.
We hope you enjoyed this video gallery and now have a better idea of how the G-Series stacks up. If you enjoyed this post or want to read others, feel free to connect with us on Facebook, Twitter or Google+!
You might also like: