News out of Cary, North Carolina at the end of August sparked the interest of the John Deere community as new compact utility tractor models were added to the 2R and 3E Series. Each of the new models was based on customer feedback and are designed with a combination of power and comfort at top of mind.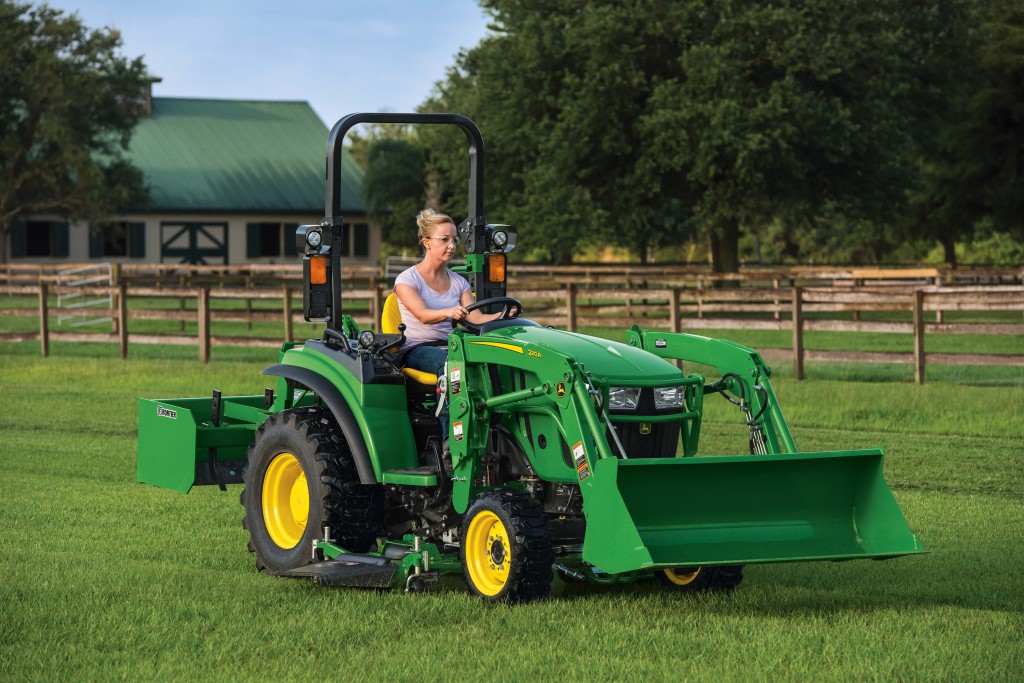 Let's take a closer look at each of the three new compact utility tractor models and examine why they are welcome additions to their respective families.
John Deere 2032R and 2038R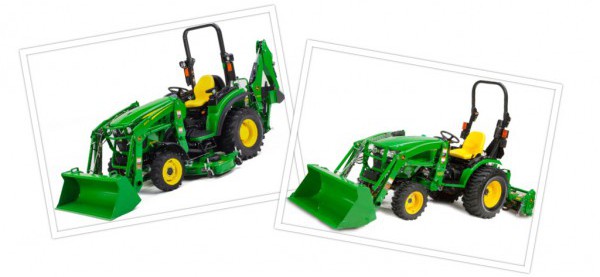 These two large-chassis models were designed with a new body for better stability and bring a 38-hp offering to the table which provides operators with more options than before to take on projects of any size. The two models' wider stance and extended wheelbase make it easier for the machines to stay on balance even when navigating rough terrain.
The two models come standard with work lights on the fender, and an optional LED work light kit can be added for even more illumination. A premium suspension seat and a rubber floor mat make for a comfortable ride while a tilt steering wheel, ergonomic controls, and cruise control make operating the tractors easier than ever before.
When it comes to cutting, the 2R Series offers the CommandCut™ lift system which allows operators to adjust cutting height quickly and accurately. Twin Touch™ foot controls make it easy to adjust speed and direction while the eThrottle feature lets the tractor increase or decrease engine speed to meet the needs of the project at hand.
The 2R Series models include extended fluid service intervals and easier engine access points as well as standard service indicators which let the operator know when it's time for maintenance. Service ADVISOR™ connectivity provides technicians with the ability to monitor machine health and make quick fixes to keep the tractors running.
John Deere 3025E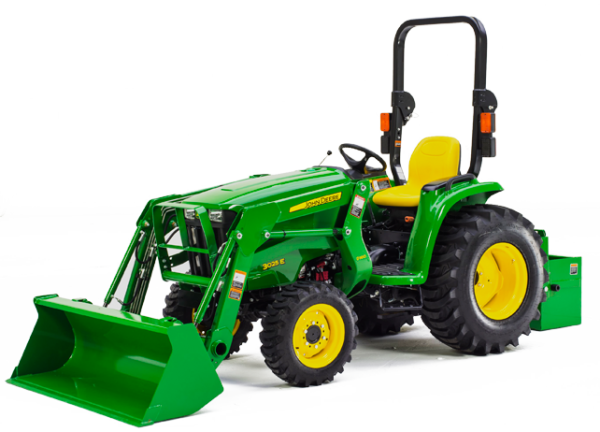 With the addition of the 25-hp 3025E, the 3E Series now offers a trio of models ranging up to 38 hp. The 3025E includes two-range hydrostatic transmission (HST) which eliminates the need to clutch when making direction changes. Twin Touch foot controls give operators an experience similar to automobiles, reducing fatigue.
The flat and open operator platform enables an easy on-off process while a padded and contoured seat will keep the driver comfortable throughout the day. The 3025E can be transformed into a workhorse when implements like box blades and rotary cutters are added. To make adding implements to the tractor easy, customers can invest in the optional iMatch™ Quick-Hitch. This technology allows for rear implement hookup in a matter of seconds while operators remain in their seats.
Much like the new 2R Series models, the 3025E is also very easy to service thanks to easy-access service points and John Deere Service ADVISOR.
"The 3025E will surprise customers, who would, for the lower price, expect to find nothing more than a basic, 'bare-bones' tractor," says Michelle Bentley, product marketing manager at John Deere. "Instead, they discover the nicely equipped, hardworking machine that goes beyond, providing reliable performance at an affordable price."
To learn more about these new compact utility tractor models, contact your local John Deere dealer or visit the John Deere website.
If you enjoyed this post or want to read others, feel free to connect with us on Facebook, Pinterest, or Twitter!
You might also like: