A John Deere Gator™ is a utility vehicle that is designed to help property owners haul material and travel across terrain ranging from smooth, to very rough. Deere's current offerings all feature a cargo box in the rear for storage. The number of wheels on the Gators ranges from 4 to 6, and depending on the model, they can host up to four occupants.
Ready to experience the power and precision of John Deere machinery? Contact us today!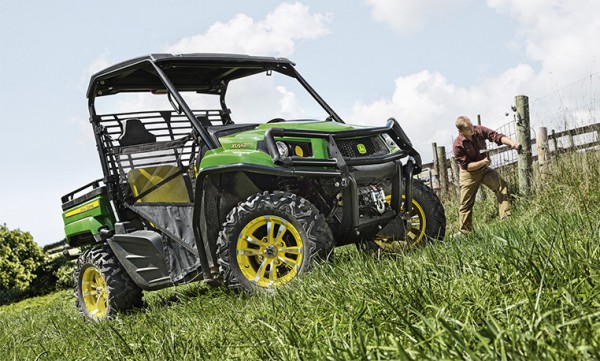 What are the Types of John Deere Gators?
John Deere currently offers four different series of Gators, including High-Performance Utility Vehicles, Crossover Utility Vehicles, Traditional Utility Vehicles and Military Utility Vehicles.
What are High-Performance Utility Vehicles?
Produced in Deere's Horicon, Wisconsin factory, these models are both fast and powerful. While offering higher speeds and performance capabilities, they also adhere to Deere's quality, safety, and durability standards.
What are Crossover Utility Vehicles?
This Gator family is made up of full-size XUVs and mid-size XUVs. The full-size models are engineered to handle large payloads with powerful engines. The mid-size models can now travel at speeds exceeding more than 45 mph and offer enough grit to tackle a variety of projects around the property. Each model in this family can be used for working, hunting, fishing, camping, and more.
What are Traditional Utility Vehicles?
Deere's Traditional Utility Vehicles are worksite-ready. These models can haul up to 1,000 pounds of cargo and have enough strength to drive over rocks, mud, or other unfavorable conditions. This lineup is where buyers will find low center of gravity models that provide added stability while remaining light on the surface being worked on.
What are Military Utility Vehicles?
John Deere offers a family of Gators that are ready for deployment. From taking on hills to hauling supplies, these SAE and OSHA ROPS-certified models are ready to take on varying conditions.
Final Thoughts
If you want to learn more about John Deere Gators, contact your local John Deere dealer or visit John Deere's company website.
If you enjoyed this post or want to read others, feel free to connect with us on Facebook, Twitter or Google+!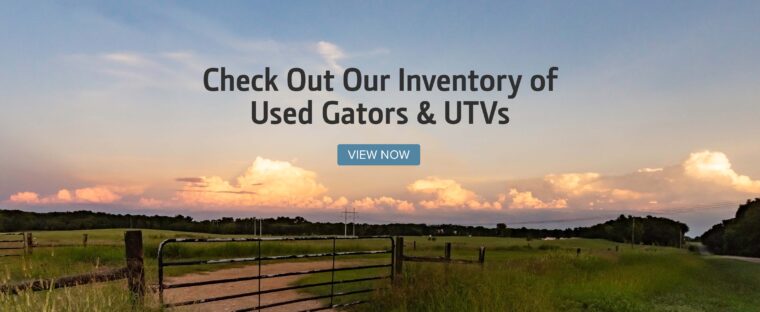 You might also like: