For decades, John Deere Gators have helped property owners haul materials and travel across rocky terrains. These property owners typically have a lot of considerations when it comes to purchasing new machines, so let's take a look at some of the most commonly asked questions when it comes to Gators.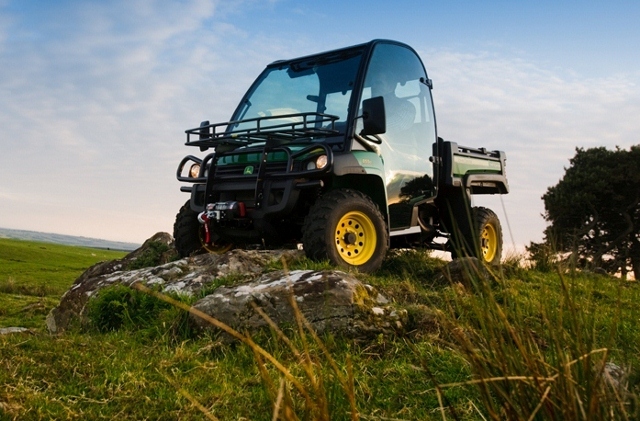 What is the John Deere Gator?
John Deere Gators give customers the opportunity to take on a massive range of tasks, like gardening and off-roading. They are small all-terrain utility vehicles that are very popular amongst farmers, outdoor enthusiasts, large property owners and more. Inspired by the 1987 John Deere All Materials Transport, the first family of all-terrain utility vehicles (UTVs) took the company in a slightly different direction than ever before.
Where are John Deere Gators Made?
John Deere Gators are produced in John Deere's Horicon, Wisconsin factory.
Do John Deere Gators Have a Title?
John Deere Gators do not have a title, however, they do come with a Certificate of Origin.
What is the Useful Life of a John Deere Gator?
When looking at the warranty information for a John Deere Gator, it will say that you can expect about 1,000 hours of longevity from any Gator you purchase. If you don't maintain your Gator, however, it might not last 1,000 hours.
Is a John Deere Gator an ATV?
Although John Deere Gators might be referred to as ATVs, Gators fall under the category of Utility Task Vehicles (UTVs) as a type of all-terrain vehicle.
What are the Different Models of John Deere Gators?
John Deere has a few different models of Gators that can be used for different purposes. These include the Work models, the XUV models, and High Performance models.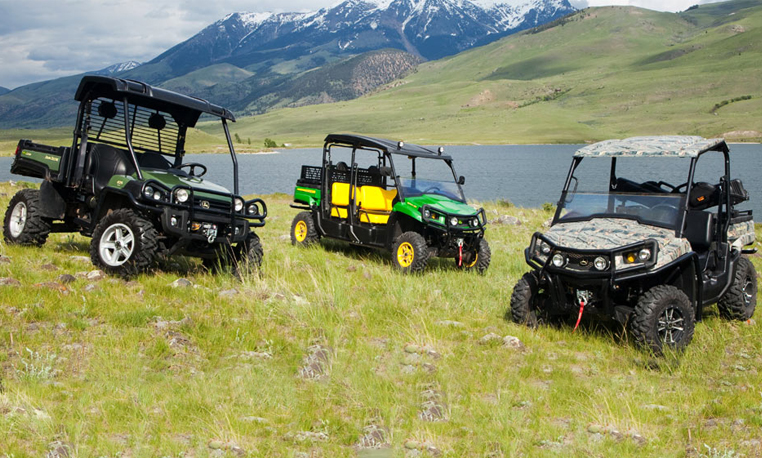 Traditional/Work Model
The Traditional Gator Utility Vehicles, also known as the The Work Series, is built for everything from residential yard work to landscaping tasks, as well as golf course upkeep, and even turf maintenance. Gators were originally created to help ease tedious maintenance and tasks, but were not meant for heavy-duty lifting or hauling like what we see today. Nowadays, they have enough strength to drive over rocky terrain, like rocks or mud. Additionally, many traditional models come with deluxe cargo boxes, as well as pickup-style tailgates for easy cargo storage and transport.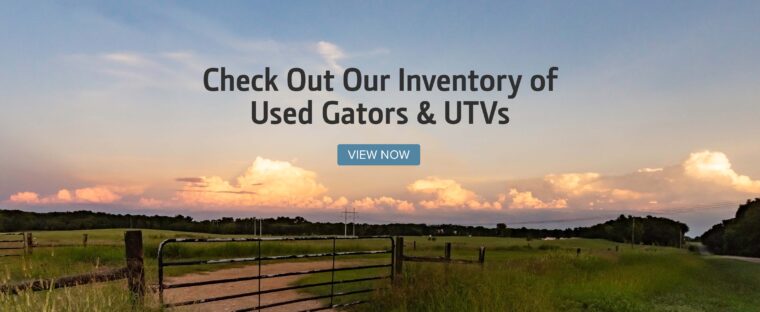 Crossover Utility Vehicles / XUV
John Deere designed the Gator Crossover Utility vehicles to take the Work series to a new level. For this reason, XUV models vary only slightly when compared to The Work Series models. This line consists of mid- and full-sized XUVs in E, M, or R models and it is perfect for everything from hauling to camping and more. Here are some additional features of each of the model types:
The E models: These include basic functions and features of an XUV.
The M models: These models have power steering capabilities, as well as upgraded plug-and play-wiring, and open station options.
The R models: These are only available as full-sized XUVs. They provide luxury features like premium cloth seats, exclusive interior and a quiet cab with heat and A/C in standard equipment.
High-Performance Utility Vehicles
John Deere Gator High-Performance UTVs were created for recreation purposes. Gator RSX models were designed for owners to be able to race over rough terrain, ride trails, and barrel through wooded areas. They have front and rear end suspension alongside superior tire traction and a tight turn radius.
What Are the Specs of the John Deere Gator?
While some specifications vary across different Gator models, there are some qualities that are the same. Let's take a look at different questions related to the specs of a Gator.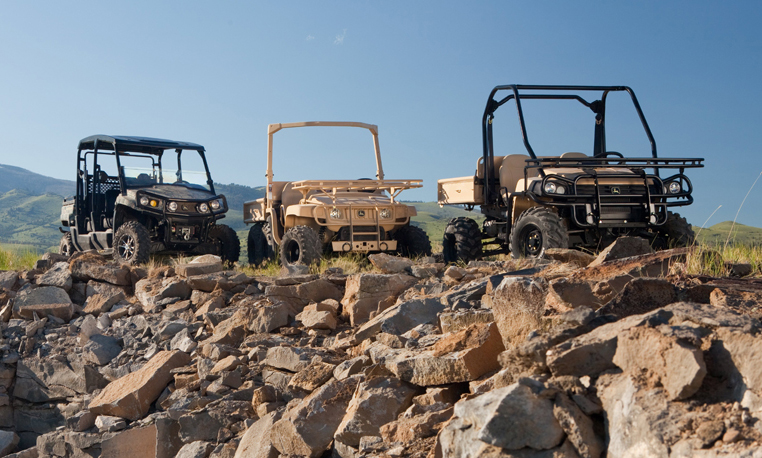 How Fast Does a John Deere Gator Go?
Work Series Gator UTVs: Travel speed ranges from 15 mph to 25 mph for these models.
Crossover UTVs: Travel speeds for mid-sized John Deere Gators can range from 28 mph to 48 mph. Alternatively, full-sized crossover UTVs can travel at speeds from 32 mph to 45 mph.
High-Performance Gator Utility Vehicles: These Gator models have a max speed of 60 mph.
How Wide is a John Deere Gator?
John Deere Gators vary in width, but typically they are between 58.5 inches and 63.7 inches in width.
Are All John Deere Gator Keys the Same?
Yes, all John Deere Gators have the same keys.
Does a John Deere Gator Take Regular Gas?
Some models of Gators run on regular gas, while others run on diesel. There are some additional models that are electric.
Does a John Deere Gator Have an Alternator?
Yes, John Deere Gators have an alternator.
John Deere Gators: How to Find the Perfect Model For You
As we've seen, John Deere Gators have a wide range of features. If you have any questions about John Deere golf equipment or would like to know more about how you can get your own, you can contact your local John Deere dealer.
If you enjoyed this post or want to read others, feel free to connect with us on Facebook, Pinterest, Twitter, or Instagram!
You might also like: