The well-known and well-liked John Deere Gator is an all-purpose utility vehicle that incorporates a variety of innovative features to take productivity across all terrains the next level.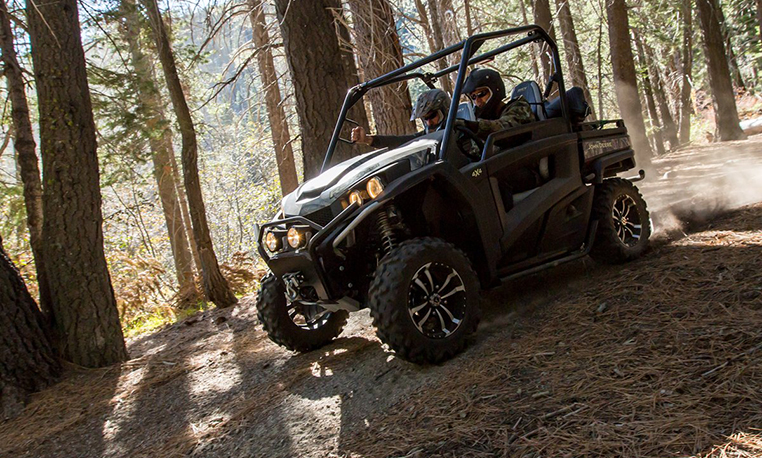 For more than 25 years, John Deere has been evolving the utility vehicle. Today, there are more than 16 models of utility vehicles for customers to choose from, each embodying unique features and capabilities. Whether on a job site, farm or at home, these 2015 John Deere Gators offer the productivity and reliability needed to succeed.
We thought it would be interesting to highlight the unique benefits of each with a few videos. Enjoy seeing these 2015 John Deere Gator Utility Vehicles in action!
Types of John Deere Utility Vehicles
There are three different types of John Deere Utility Vehicles: work vehicles, crossover vehicles and high performance vehicles. Each has their own unique benefits and capabilities, which is why we thought it would be helpful to go over their differences. Watch these videos to learn more about the different utility vehicle types!
From ordinary terrain and pasture lands , to rough terrain, the John Deere Work Vehicle lineup offers a variety of solutions that meet the needs of customers. If you aren't interested in paying for high performance vehicles or want to keep your speeds slow in areas where your Gator will be operating, this may be the perfect piece of equipment!
For some customers, the John Deere lineup of work vehicles doesn't quite do the trick. Sometimes this is because they have longer distances to travel and need to do it at a faster speed or they are driving on an extremely rough terrain and want a more comfortable ride. For these customers, John Deere offers a crossover lineup. In the crossover lineup, there are two sizes: the mid-size (XUV 550) and full-size vehicles (625i, 855D and 825i).
In the high performance line, John Deere provides one model (the RSX), which is designed for all day comfort and consistent performance. If you are constantly out on the trails or just need some extra speed to run high transport jobs. The four-wheel independent suspension allows operators to do rough jobs in comfort and the fully locking front end allows them to get in and out of almost any type of terrain.
John Deere offers a wide range of utility vehicles, from the tough work vehicles to the multi-purpose cross over vehicles and the high performance RSX. If you're looking for a new John Deere Gator, we hope that this video gallery offered you some insight into what solution might be best for you.
If you enjoyed this post or want to read others, feel free to connect with us on Facebook, Twitter or Google+!
You might also like: