John Deere's crossover utility vehicles are designed to provide operators with a vehicle that is tough and versatile enough to handle even the toughest terrain, while tackling a variety of tasks. Deere's recreational utility vehicles on the other hand, are the perfect vehicle for those who want the thrill of exploring the outdoors, but still need the capability of a dumping cargo box for occasional farm or yard-related chores.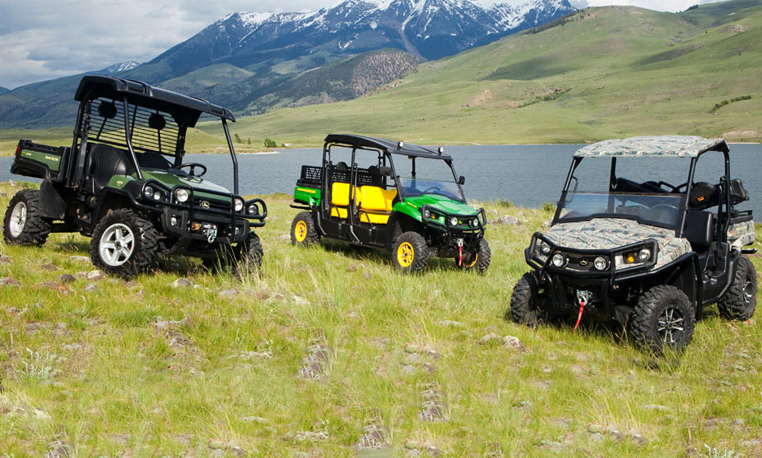 Though these series are designed with varying uses in mind, both include unique engines that serve as the muscle to power through tough terrain or demanding projects. Let's take a closer look at the John Deere Gator engines that can be found within the crossover and recreational series.
Crossover Utility Gator Engines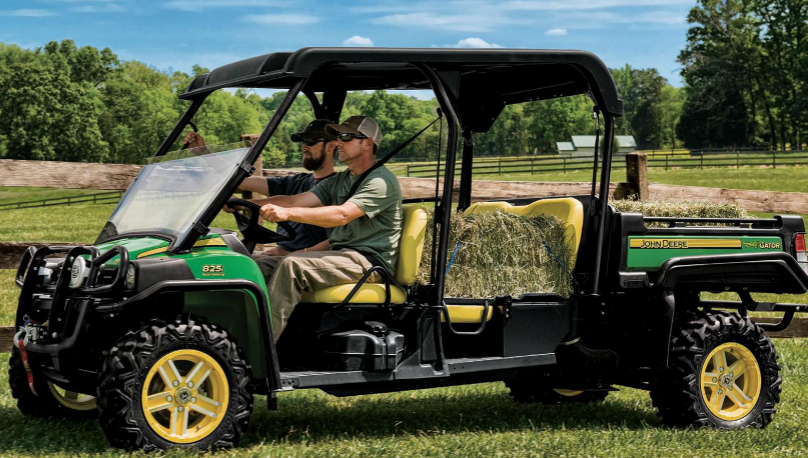 Deere's crossover utility vehicles come with serious muscle with power and torque to spare. The three-cylinder engines have 50 hp, 12 valves, Dual Overhead Cams (DOHC), plus a massive 75-amp alternator to power all accessories, all combining to provide a top-speed of 44 mph. While power is generally atop the engine specifications list, these engines also feature a patented vari-throttle, which improves everything from low-speed creeping to the response needed to go for a thrilling trail joyride. EFI self-corrects for altitude, so performance remains consistent whether riders are on the summit or sea-level.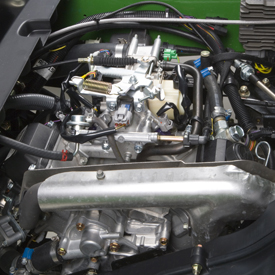 Recreational Utility Gator Engines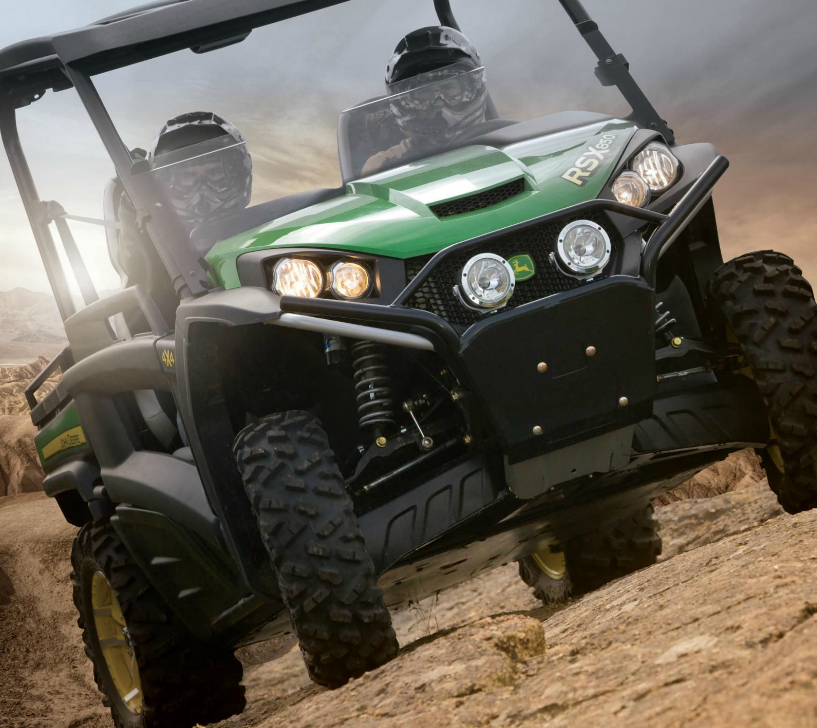 Deere's recreational utility vehicles are designed to provide a thrill (if desired) to its operators. The engine found within these Gators features 62 hp and 59.5 lb-ft. of torque, along with four valves per cylinder for increases in efficiency and fuel economy. The closed-loop EFI design boosts performance with dual oxygen sensors for a more accurate air-to-fuel ratio balance between cylinders, and to cap it all of it's the first motorcycle engine to be put inside a recreational utility vehicle. All of these elements combine to allow these models to accelerate from 0-30 mph in just three seconds, reaching speeds up to 53 mph. This kind of speed and acceleration promises to bring riders for the ride of a lifetime.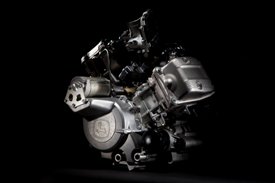 John Deere Gator engines are the driving force behind all models, providing riders with enough power and reliability to tackle any project, terrain, or need for speed. Deere's crossover and recreational Gators feature two of the most unique engines found in today's UTVs. If you enjoyed this post or want to read others, feel free to connect with us on Facebook or Google+!
You might also like: