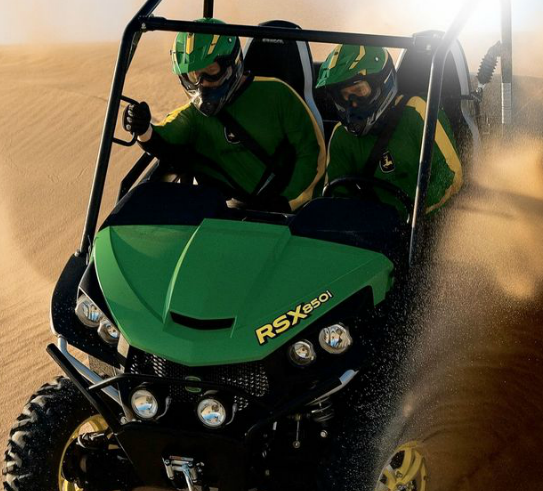 All work and no play? Not with John Deere recreational Gators. All the power and durability of John Deere agriculture equipment is packed into these recreational utility vehicles to give you a break from the stress of a hard day's work. Deere produces four types of Gators: recreational, crossover, traditional, and military. Each series is designed with a certain goal in mind, and while the other three are primarily focused on getting a job done, the recreational Gator models are all about entertainment.
The terrain and environment around you can act as a natural playground in which to use your Gator. Here are 5 suggestions for how you can "play" with your recreational utility vehicle.
Sand Dune Surfing: The traction and four-wheel-drive of the recreational Gators offer optimal conditions for climbing over miles of sand dunes or arid terrain. Cruise up and down sandy slopes without losing control of vehicle speed and brake anywhere, thanks to the TEAM Industries tight belt CVT system. The features of these Gators won't let slippery sand be a deciding factor in how you navigate the terrain.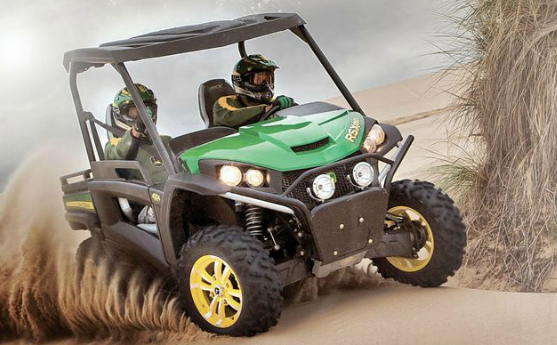 Muddin': Water is no issue for the JD Gators, thanks to the fully sealed CVT cases. You can successfully and safely cross through wet and muddy areas without worrying about getting stuck. The strong frame prevents leaks or water damage when crossing small rivers and streams, and the strong traction of the tires and the front and back end suspension keep the wheels from losing grip on slick ground.
Photo Finishes: In partnership with engineers from NASCAR, Formula One, and Indy Race Car teams, Deere engineers designed the recreational Gators with sport-like features. These utility vehicles can turn on a dime and reach speeds of up to 53 mph. The sport specific models of the recreational series are built with motorcycle engines, which give them the power to tear across land with ease and speed.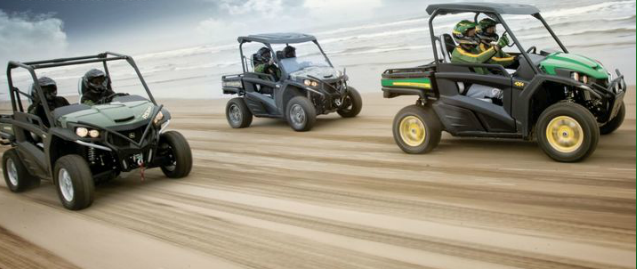 Back Woods Bumps: Not only do John Deere recreational Gators have the same capacities as an ATV to climb rocks, roots, and mud in wooded areas, but their Fox Monotube™ Shocks offer a smooth ride over turbulent spots. Powering through rough areas can jostle an ATV quite a bit and you want to be sure you have a solid handle on your machine. To be sure the recreational Gators would be sturdy in tough terrain, Deere engineers designed them with front and back suspension to prevent rollovers.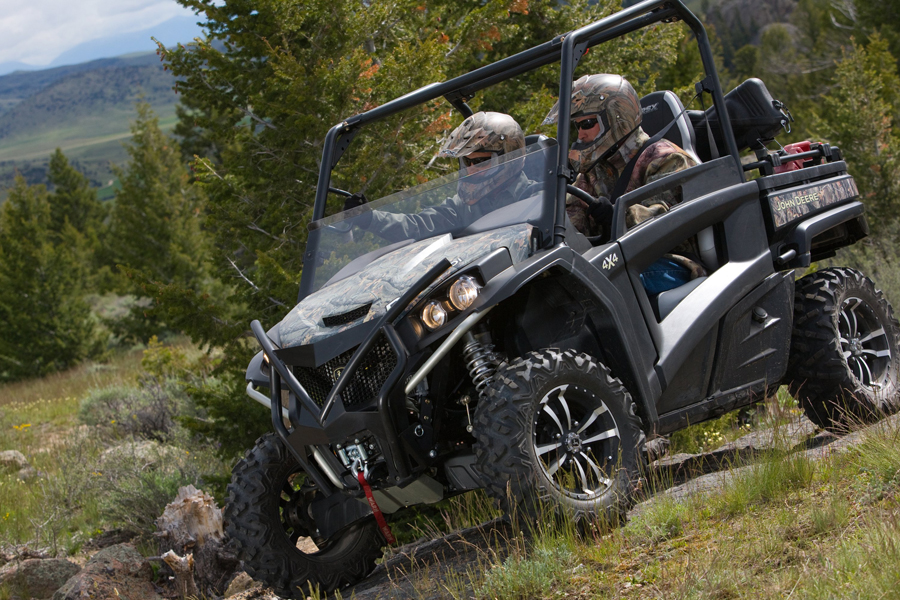 Trail Blazing: The agility and horsepower of JD Gators make them perfect for navigating through mountain trails, wooded forests, or rocky plains. The steering geometry of the recreational Gator is based off of Ackermann Steering Principle, which states that the correct wheel angle can prevent tire wear and increase steering responsiveness.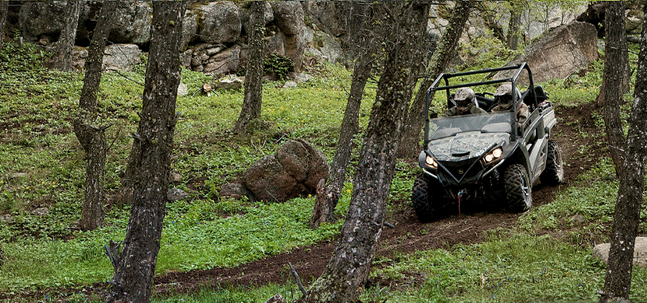 These are fairly general suggestions for what you can do with your John Deere recreational Gator, but hopefully they offered a kicking off point for sparking more great activities. If you have any other ideas for how to get the most fun out of your Gator, we'd love to hear them!
If you enjoyed this post read more like it on our Facebook page!
You might also like: